Q2 and SavvyMoney significantly improve NavyArmy CCU members' credit scores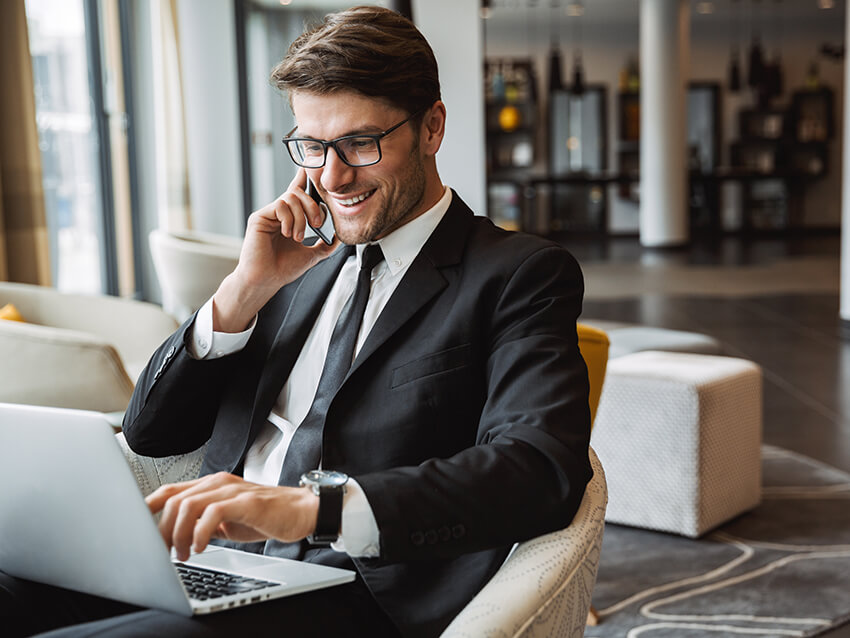 South Texas-based NavyArmy CCU partners with Q2 and SavvyMoney to help members engage with and improve their credit profiles

About NavyArmy Community Credit Union
Headquarters

Corpus Christi, Texas

Assets Under Management

~$4.1 billion

Solutions

Q2 Digital Banking Platform, Q2 Innovation Studio, SavvyMoney
Challenge
NavyArmy CCU needed a credit solution to help meet strategic initiatives
NavyArmy CCU set a strategic goal to increase its members' financial wellness but hadn't been able to make meaningful progress. The credit union needed a solution that would provide members with real-time access to their personal credit profiles.
Solution
Implemented SavvyMoney's smarter credit score solution through Q2's digital banking platform
Q2 and SavvyMoney provide users with daily access to credit reports and scores, real-time monitoring alerts, advice and savings advice. This has allowed NavyArmy CCU to change the way they engage with members wanting to establish credit. Rather than pulling credit reports reactively, the credit union is able to initiate proactive conversations with its members.
Results
Q2 and SavvyMoney helped NavyArmy CCU meet its strategic goal to increase its members' financial wellness through the following:
Improved credit scores for 100% of members with an original credit score between 600-639 within the first year
Enrolled 25% of NavyArmy CCU's total online banking users in the program without any marketing efforts within the first year
Increased member awareness of the value of SavvyMoney for those looking to establish better credit
Enabled NavyArmy CCU to approach credit conversations with members proactively, which has helped influence member credit scores while teaching valuable financial wellness skills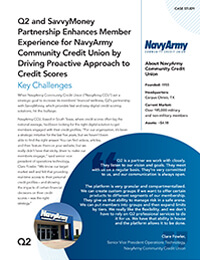 Read the NavyArmy Community Credit Union Case Study
Download Now