Build unique banking products at scale.
We've streamlined the entire back end, so you can focus on innovation.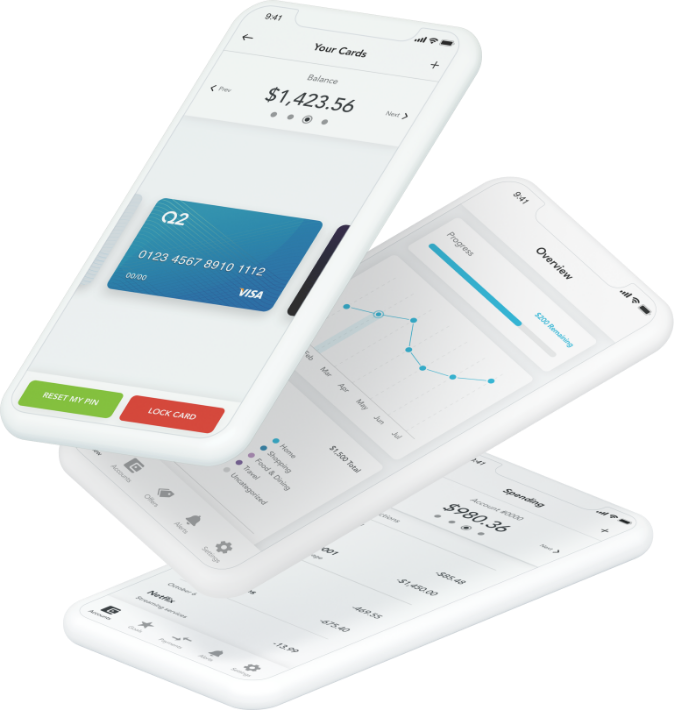 A DIVERSE PORTFOLIO OF CLIENTS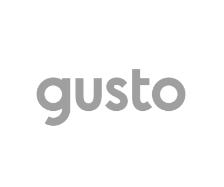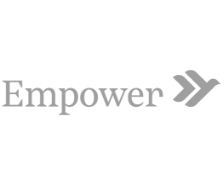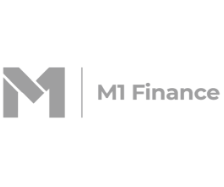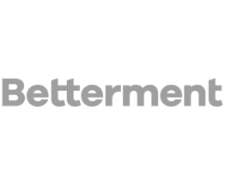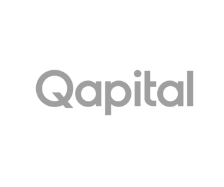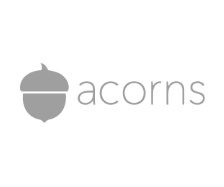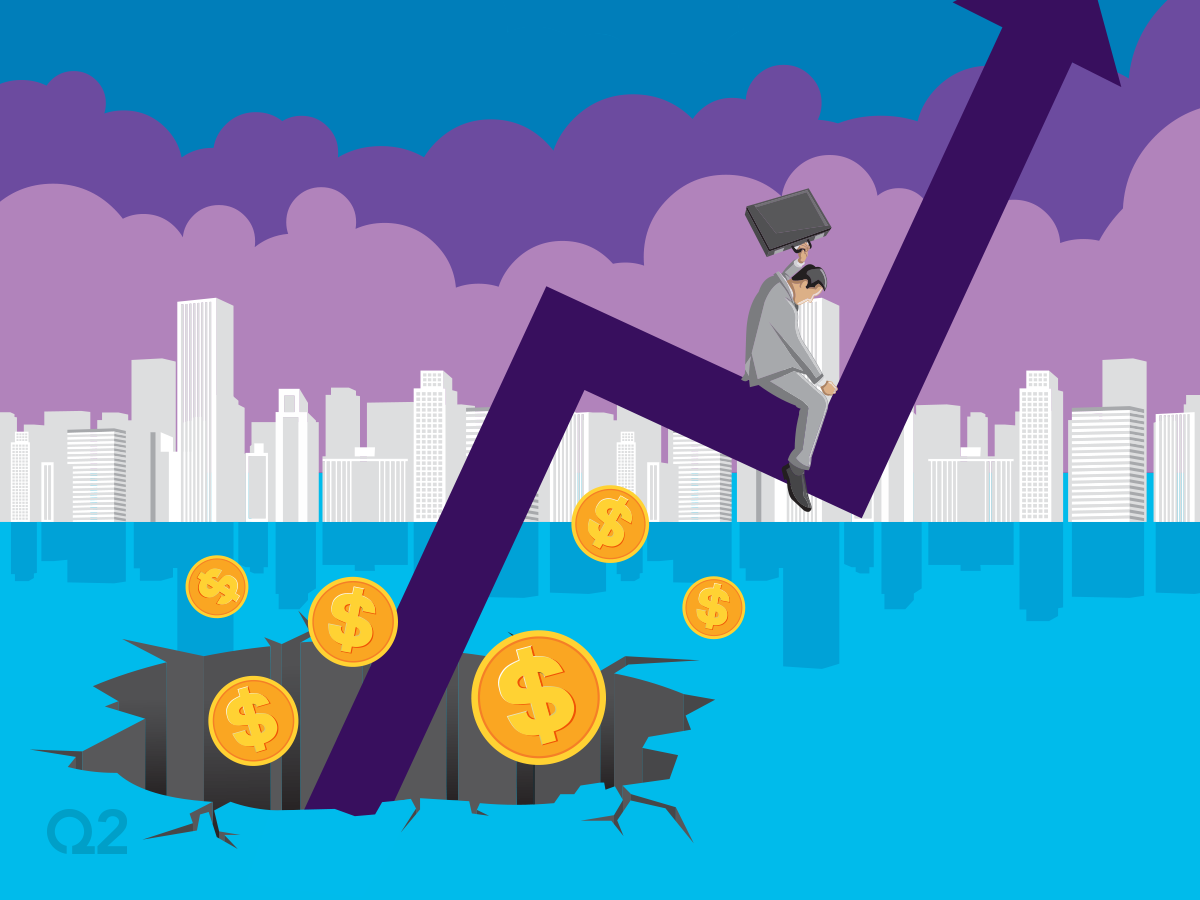 A new era of Banking as a Service
THAT WAS THEN…
Launching a new banking product used to feel like building a ship in a bottle with tweezers—carefully assembling the core, card processor, and other components together, and then bearing the compliance burden yourself… only to watch it fall apart when one piece slips out of alignment.
THIS IS NOW…
With Q2 BaaS, you're designing and assembling a ship virtually and then simply "printing" it as a single, solid unit. You can now focus on changing the fintech landscape without worrying about the stability of your products.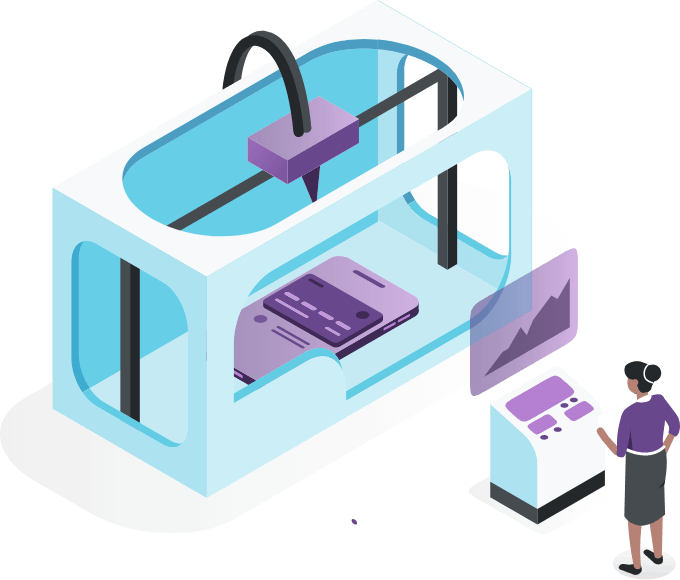 The solution to a
fragmented back end
We've rearchitected the entire banking stack to help you create the next generation of banking.
UI/UX
Core
Bank Flexibility
Growth Revenue Model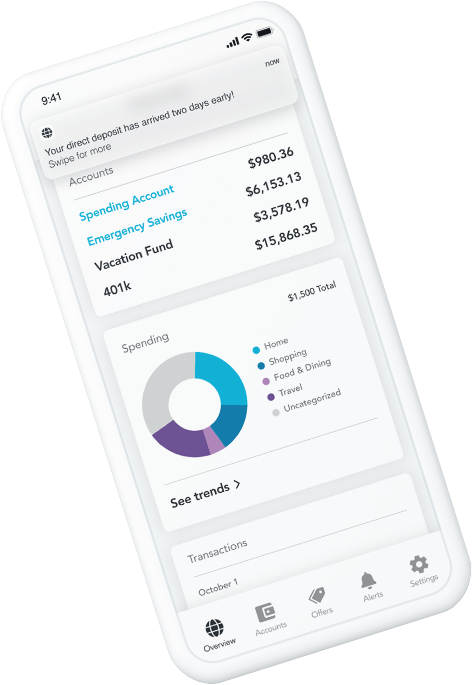 THE CHALLENGE
Legacy providers own the customer experience and data, making it difficult for you to meet specific customer needs.
OUR SOLUTION
Our technology gives you full control of the customer experience and ownership of all data.
YOUR VALUE
Your new application works seamlessly with the rest of your ecosystem, and new user data makes your entire stack smarter and more targeted.
THE CHALLENGE
API middleware that talks to a legacy core can cause integration risk, introduce points of failure or delay, and make collaboration on customer management difficult.
OUR SOLUTION
The Q2 API is our very own cloud-based solution and is the only banking as a service platform available that doesn't operate as middleware.
YOUR VALUE
With instant updates to the core and a unified source of truth between you and the bank, you can engage your clients in real time and make customer support truly seamless.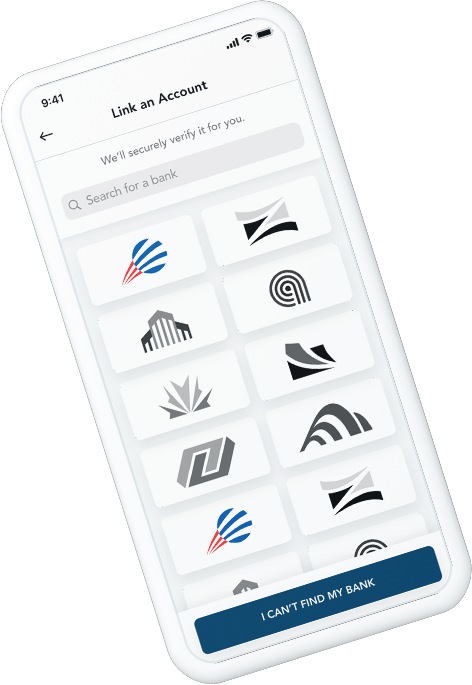 THE CHALLENGE
Traditional providers lock you into a single-bank relationship, which can make it difficult to iterate over time.
OUR SOLUTION
We match you with a bank that specializes in your area of focus, and if it doesn't work out, you can easily transfer—or acquire the bank license yourself.
YOUR VALUE
You have the right bank partner for today and can adjust in the future if your needs change.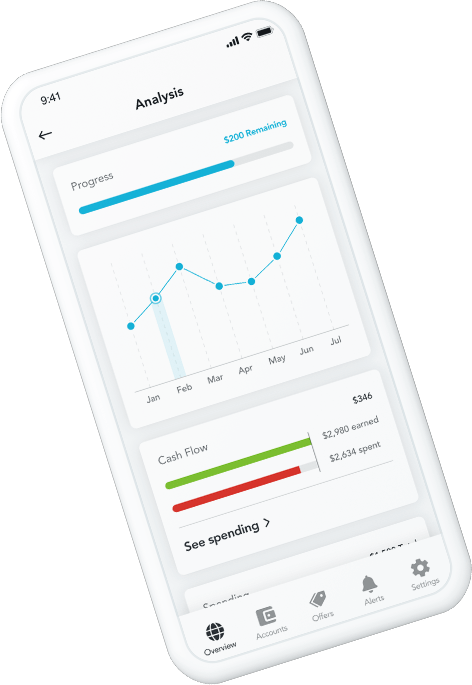 THE CHALLENGE
The economics of existing legacy platforms make it impossible to earn profit when serving 'underbanked' users.
OUR SOLUTION
Our cloud-based core enables a more efficient business model that lets you offer your products to a new segment of customers and capture more revenue.
YOUR VALUE
More revenue to you means more resources to develop new products, create more compelling product hooks for your users, and scale your operations.
Walk, talk, and act like a bank—without the paperwork.

OPEN ACCOUNTS
Checking and savings accounts with no minimums, no fees, goal-based savings, and industry-leading onboarding.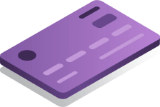 CUSTOM DEBIT CARDS
We've already integrated the entire product design process, from card initiation to processing, so you can focus on designing an experience that delights your customers.

DATA YOU OWN
Learn from your customer data in real-time or through batch processing—and then act on it with AI, instant messaging, targeted offers, and more.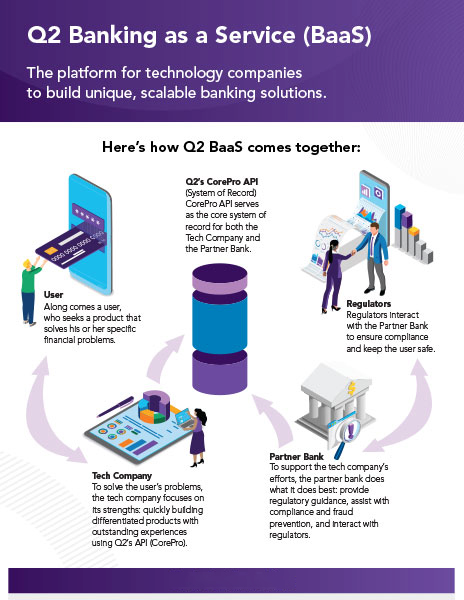 CUSTOM-BUILT SOLUTIONS FOR OUR CLIENTS

Legacy Core Processors
Expensive


Difficult to use—or even understand

Restricts innovation

Leaves segments of consumers underserved
Q2's CorePro API
Lowers costs with efficient cloud-based technology

Streamlined back end built to eliminate complexity

Middleware-free deployment lets innovation flourish

Allows you to serve nearly all user demographics profitably at scale
BUT THIS IS JUST THE BEGINNING
Banking as a Service is just one piece of a comprehensive fintech solution set. Effectively serve account holders and transform their lives with our other fintech solution set.
Compete in a disrupted space.
Disrupt the lending market with digital, on-demand loan services, instant approval, and faster access to cash. You handle the customer experience and funding source, we'll give you the technology, flexibility, and backend scalability you need to succeed.
Grow deposits and build relationships.
Acquiring new users is tough and costly, so don't take them for granted. Build those relationships by locking down direct deposits and recurring payments. With our automated account switching solutions, it's fast and easy to fully onboard, engage, and grow relationships.
Competing in the disrupted financial services landscape means being more than a bank or credit union. It means replacing half a dozen point-solution apps with something bigger.
It means becoming irreplaceable.
You can't do it alone—but you won't be.
Let's do this.