Our flexible, all-in-one platform puts you in control
We've simplified the complexity in banking to help you build differentiated products at scale.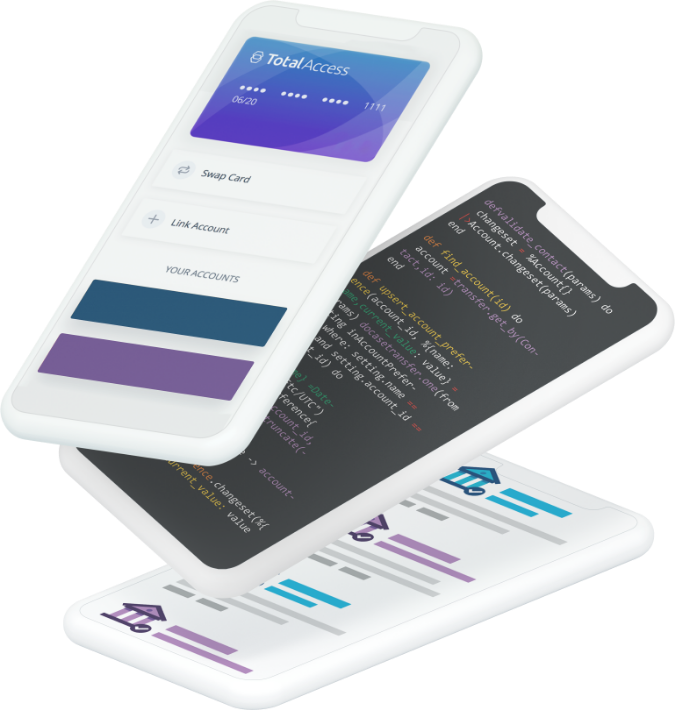 Get to market fast with a product that uniquely solves your customers' problems
Enable your highly capable development team to create unique banking products quickly. With the CorePro platform, you can embed market-leading features and functionality into your existing ecosystem to make something brand new.
Onboarding
Maximize your user conversion while meeting all compliance requirements.
Pre-built integrations with leading KYC providers that identify more fraudulent users and increase auto-approvals

Users don't need to answer clunky "Out of Wallet"/KBA questions.

Use an IAV provider like Plaid or MX to connect funding accounts with ease or use our native microdeposits for any banks they don't support

Originate ACHs to and from users' external accounts to enable easy and cost-efficient account funding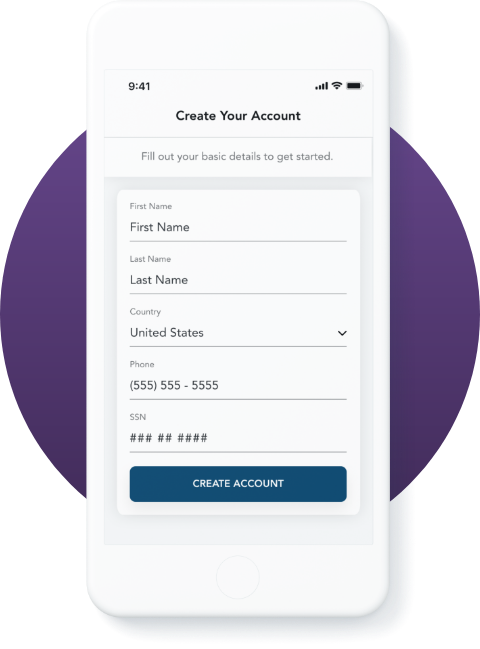 Accounts
Create checking accounts, interest-bearing savings accounts, and even joint accounts in one API call.
Help users access their paycheck two days early with Early ACH Deposit

Real routing/account numbers allow you to capture users' direct deposits

Goal-based savings and recurring deposit functionality are built into the API

Your users can open as many accounts as they need at no additional cost to you

Auto-generated statements and 1099s
Cards
You focus on designing the card experience and we'll handle the back end.
Create completely custom physical or virtual cards that reflect your brand
Instantly issue tokenized virtual cards into Apple Wallet, Google Pay, and Samsung Pay
Withdraw cash from any ATM and enable the Allpoint network to let users withdraw at 55,000 ATMs fee-free
Lock/unlock and manage PIN via API
Offer card-linked rewards to enable even more cash back at select retailers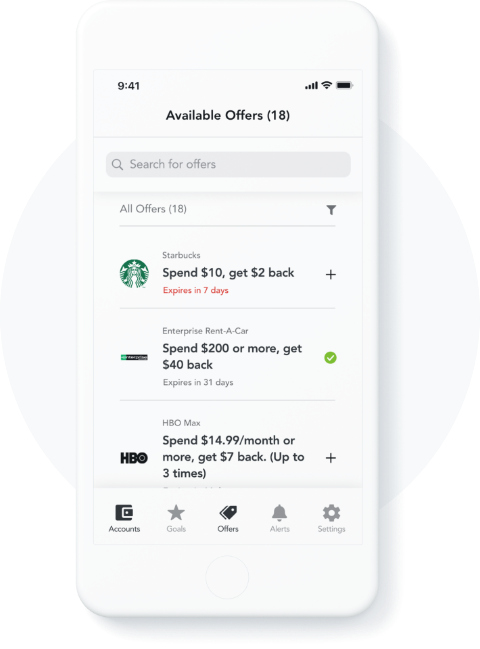 Data & Controls
Own your users' data and use it to better understand them and grow your business.
Leverage real-time transaction and activity data to drive engagement
Power your ETL warehouses with our batch data to learn more about your users and serve them better products
Use card controls alongside real-time data to create valuable experiences (e.g. budget management, merchant limits, etc.)
Use data to create marketing partnerships with other brands that drive more cash back for your users and diversified revenues for your firm
Admin Console
Our unified admin console creates a source of truth between you and your bank partner and enables easy collaboration.
Easily support your end customers, regardless of your backend customer support structure
View the same customer data so your CSRs and the bank's reps are speaking the same language
Easily escalate regulatory issues (e.g. Reg E exception) to your bank partner for handling
Our proprietary dispute management system helps you scale with instant fraud analysis, backend automation, and more