Maximize revenue with automated collection strategies
Give collectors the right tools and priorities to contact borrowers successfully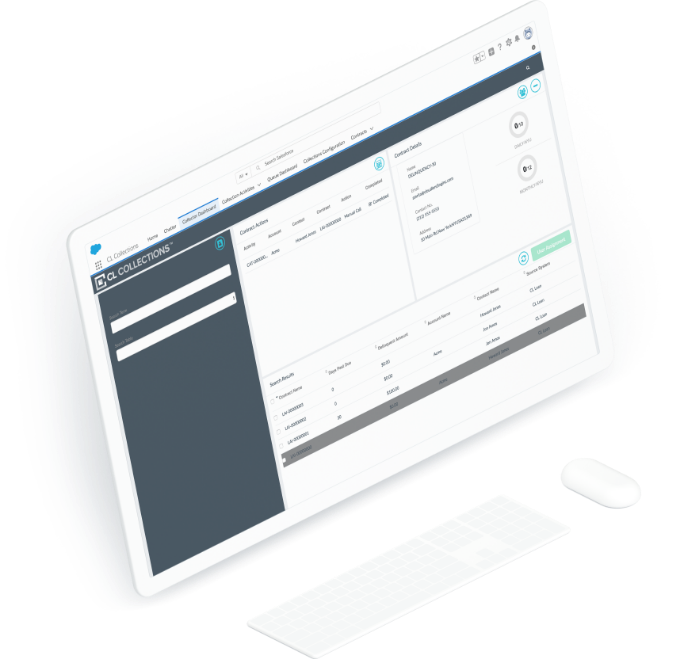 Leave behind old collection methods to jumpstart your growth
Manual and outdated technology can't keep up with the rising demands of modern lending. By embracing metrics tracking and automation, CL Collections™ offers the architecture necessary for successful loan collection.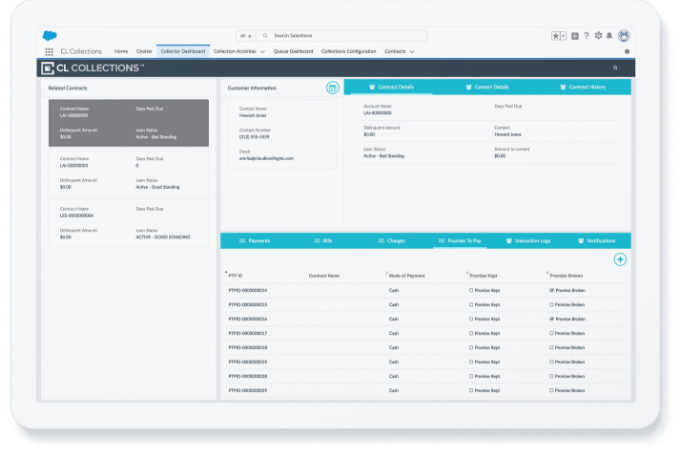 LOWER COST AND EFFORT
By using automation and an agile, configurable approach to manage the collections workflow, you reduce your project management resource load.
ELIMINATE SERVICING ERRORS
Remove the chance of personal error by automatically recording all billing and collection interactions.
OPTIMIZE BORROWER INTERACTIONS
By contacting borrowers in their preferred method and fine-tuning strategies based on useful data, you'll gain better interactions and greater return per contact.

HOW IT WORKS
A single system of record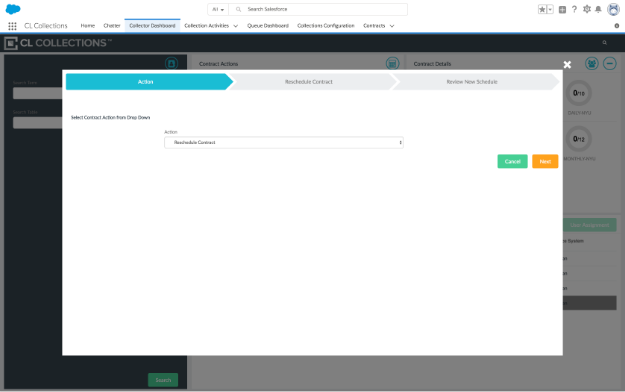 Manage every step of the lending cycle on a single, cloud-based system, including origination, underwriting, servicing, and collection.
Built natively on Salesforce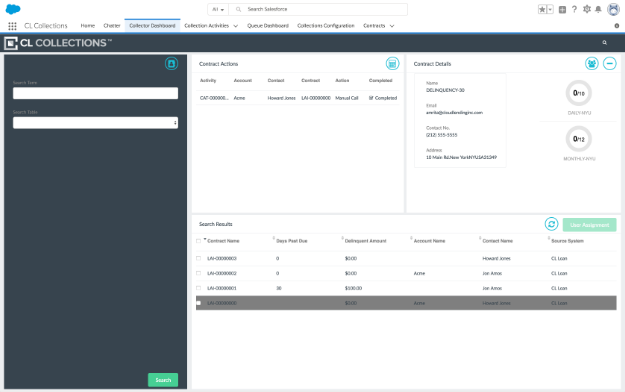 Integrate with thousands of other enterprise applications as you grow.
Enterprise-class security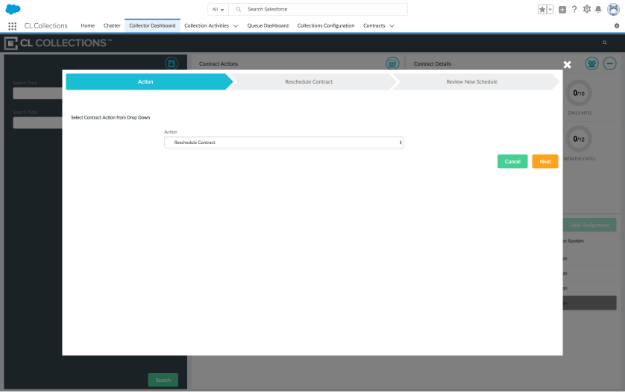 As an AICPA SOC2 Type II certified company, protecting customer data is our #1 priority.