Earn low-risk revenue while enhancing your digital banking experience.
By purchasing extensions, account holders can customize your platform to their needs.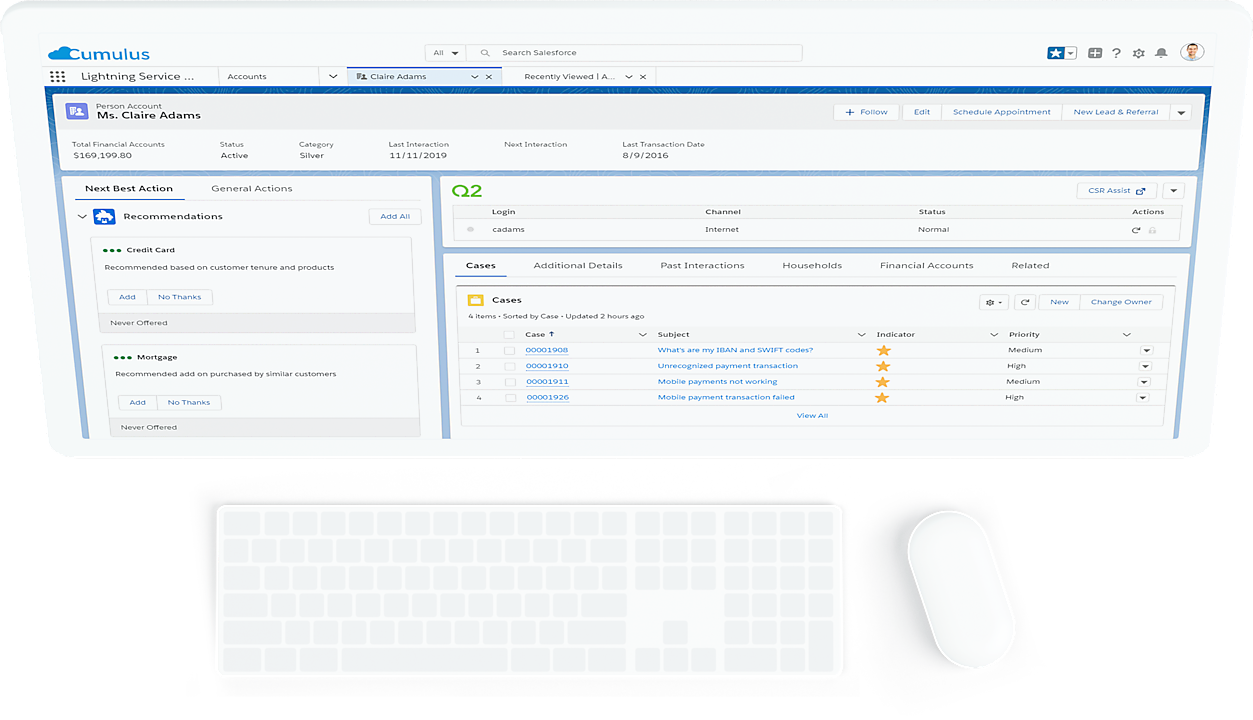 Financial institutions have struggled to link physical and digital interactions with their account holders—until now.
Q2 Human Digital Experience (HDX) provides back-office data and servicing capabilities to Financial Services Cloud via a managed package. This gives Q2 customers a single, comprehensive CRM interface to manage customer relationships.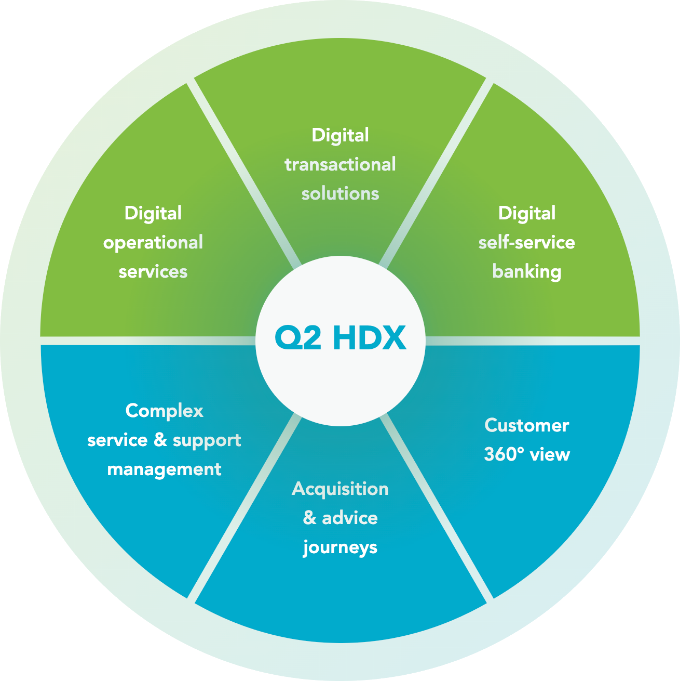 QUICKLY RESOLVE COMMON CSR ISSUES
Reset passwords, manage TAC/SAC codes, and even take control of account holders' screens.
PROVIDE EXCEPTIONAL ACCOUNT
HOLDER EXPERIENCES
Instead of juggling multiple systems to meet your account holders' needs, Q2 HDX merges digital and in-person interactions to help you provide a seamless customer service.
ENHANCED MARKETING CAPABILITIES
Create leads, referrals, and opportunities in a data-rich environment. Through HDX, you'll have access to digital engagement metrics and customer journeys.
Integrate directly with Salesforce Financial Services Cloud

Via a Salesforce managed package, it's simple to connect your Q2 digital banking system with your Salesforce Financial Services Cloud CRM.

Centralized user profiles

Search for user profiles and link them between the Q2 Platform and Salesforce for easy reference and management.

Emulate the Q2 Online Banking app

By referencing the same app as your customers, you can replicate their issues and help them make payments, deposits, transfers, and more.