Enhance your fintech's core business offering
Want to add banking products to your suite of solutions? Check. Looking to embed your product into an FI's digital channel? Check. Seeking a team of technologists who understand your market? Double check.
Want to add banking products to your suite of solutions? Check. Looking to embed your product into an FI's digital channel? Check. Seeking a team of technologists who understand your market? Double check.
Whether you're a team of developers building your first application or a brand engaged in expanding your portfolio, you need back-end technology that's easy to work with and empowers you to do what you're best at—creating amazing digital experiences.
Start building today.
Here's how.
Compete in a disrupted space.
Companies like yours have disrupted the lending market with digital, on-demand loan services, instant approval, and faster access to cash. They've gained a foothold, but to effectively compete with highly capitalized banks, fintechs need ways to scale compliantly, continuously transform, and meet customer demands.
Easy Applications
No one wants to fill out forms. They want streamlines mobile experiences that take mere minutes to complete.
Immediate approvals
A lot of borrowers choose non-FI lenders—even at higher interest rates—because they're fast and convenient.
Fast funding
When borrowers need money, they need it now. Deliver crucial funds more quickly than the competition.
Simplicity
Lending doesn't have to be hard. Access automated origination, underwriting, servicing, and more—all within a single system of record.
Flexibility
Quickly create new loan products to immediately meet market and regulatory needs. Make it happen with configurable lending solutions.
Confidence
Approve and fund loans immediately—without sacrificing compliance or creating credit risk—with automation and centrally enforced credit policy.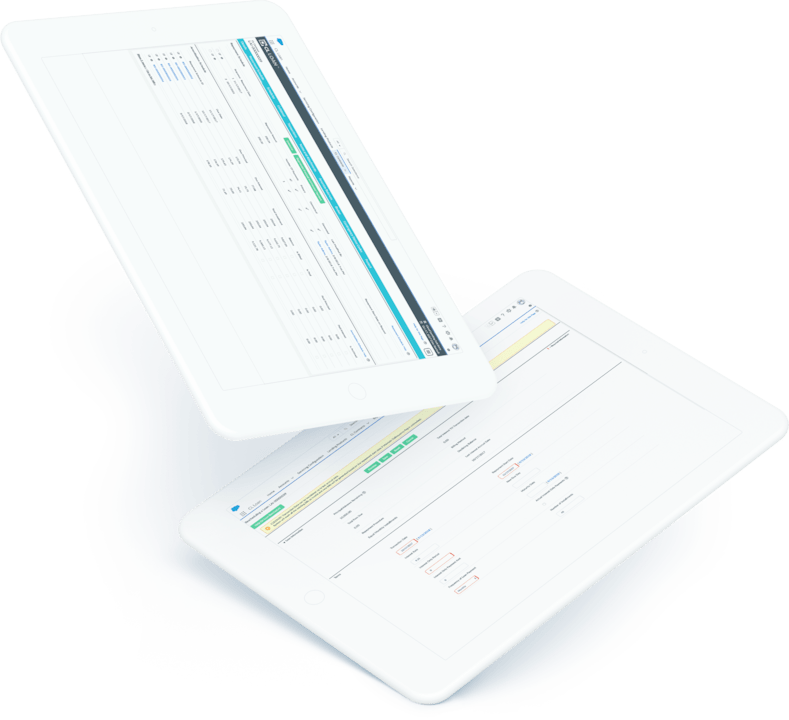 Embed unique banking products that drive revenue and engagement.
Through Helix, we help you take the building blocks of banking and embed them into your existing product ecosystem to create a unique offering. Add features like bank accounts and wallets, custom virtual and physical debit cards, payment management, and more to set yourself apart from the competition and provide customers the financial experiences they can't find elsewhere.
Personalization
Users need products that solve their specific problems, not one-size-fits-all solutions.
Convenience
People want more of their needs solved in one place — provide that and they'll reward you with loyalty.
Financial Wellness
Large portions of the population are underserved by the financial system. Offer them products that help them thrive.
Revenue
Earn significant interchange revenue every time a customer swipes their debit card.
Engagement
Expanding your suite of solutions with banking products gives users more reasons to engage with you and stick around.
Scale
Launch programs with millions of users on the Helix platform, which supports over 10M users and more than $20B in annual transaction volume.
Grow deposits and build relationships.
Acquiring new users is tough and costly, so don't take them for granted. Build those relationships by locking down direct deposits and recurring payments. With our automated account switching solutions, it's fast and easy to fully onboard, engage, and grow relationships.
Direct deposit and payment switching
Give your users a fast, digital way to switch their direct deposits and recurring payments to their preferred account.
Simple account consolidation
Make it easy to do everything in one place. You can even automate the initiation of legacy account closure at their previous institutions.
Fast, hassle-free experiences
Traditional direct deposit switching is cumbersome, slow, manual—and different for every employer. Make it consistent, fast, digital, and friction free.
Increase deposits and profitability
Capture direct deposits and recurring payments with streamlined, digital solutions—making accounts more engaged and profitable.
Engage new accounts and reengage existing ones
Build primary relationships with new, existing, and even otherwise idle accounts.
Increase interchange revenue
Make your cards top of wallet and capture recurring payments to increase engagement and boost interchange revenue.
Integrate with digital banking for faster speed to market
FIs, consumers, and businesses want your products, but connecting with them is difficult. Fortunately, Q2 Innovation Studio, powered by our award-winning software development kit (SDK), lets you plug into over 450 FIs and 18 million end users with just a single integration. Deliver your products to our focused audience and we'll help you every step of the way.
Convenience
Users get access to your products directly through digital banking.
Trust
It's a fact that most users trust their FI, and by using your products within digital banking, they know it's safe.
Simplicity
By improving digital banking with the latest technologies, users gain a more streamlined financial experience.
Speed to market
With a single, standard integration, your product will be available quickly and ready for adoption.
Low customer acquisition costs
Access the highly engaged digital banking channel and save time and money by integrating with hundreds of FIs at once.
Flexible technology
Our award-winning SDK makes integration simple and fast.