A leading global FI works with Q2 lending solutions to help stressed small businesses during pandemic
Financial institutions (FIs) overly dependent on legacy systems and processes have been slow to deliver funds during the COVID-19 pandemic. In some extreme cases during the early weeks, FIs were unable to distribute government stimulus funding.
In contrast, FIs with a nimble infrastructure have proven to be heroes for businesses in need. The digitally-led concept of straight-through processing (STP) is enabling end-to-end automation for many lenders. Q2 helped a leading global FI providing consumers and businesses across the globe access to financial products use STP to swiftly aid their struggling customers during this crisis.
Q2 customer achieves complete automation and high scalability for emergency lending
The Q2 customer needed a scalable solution and lacked the crucial two-way digital channel for self-service required to apply for PPP loans from the SBA remotely in the U.S. Usually, a complex implementation with a high level of information flow such as this one could take as long as six to 12 months.
It was clear that an STP approach would provide a much faster response. In just ten days, Q2 rapidly delivered and deployed a scalable, commercial-grade solution, with an entirely digital back-office workflow and loan approval process.
But to make this all happen as quickly and simply as possible, they needed to speed up the lending process for non-customers, as well as streamline their ability to re-market to new borrowers in order to make them customers. Q2's account opening solution made this possible—and easy.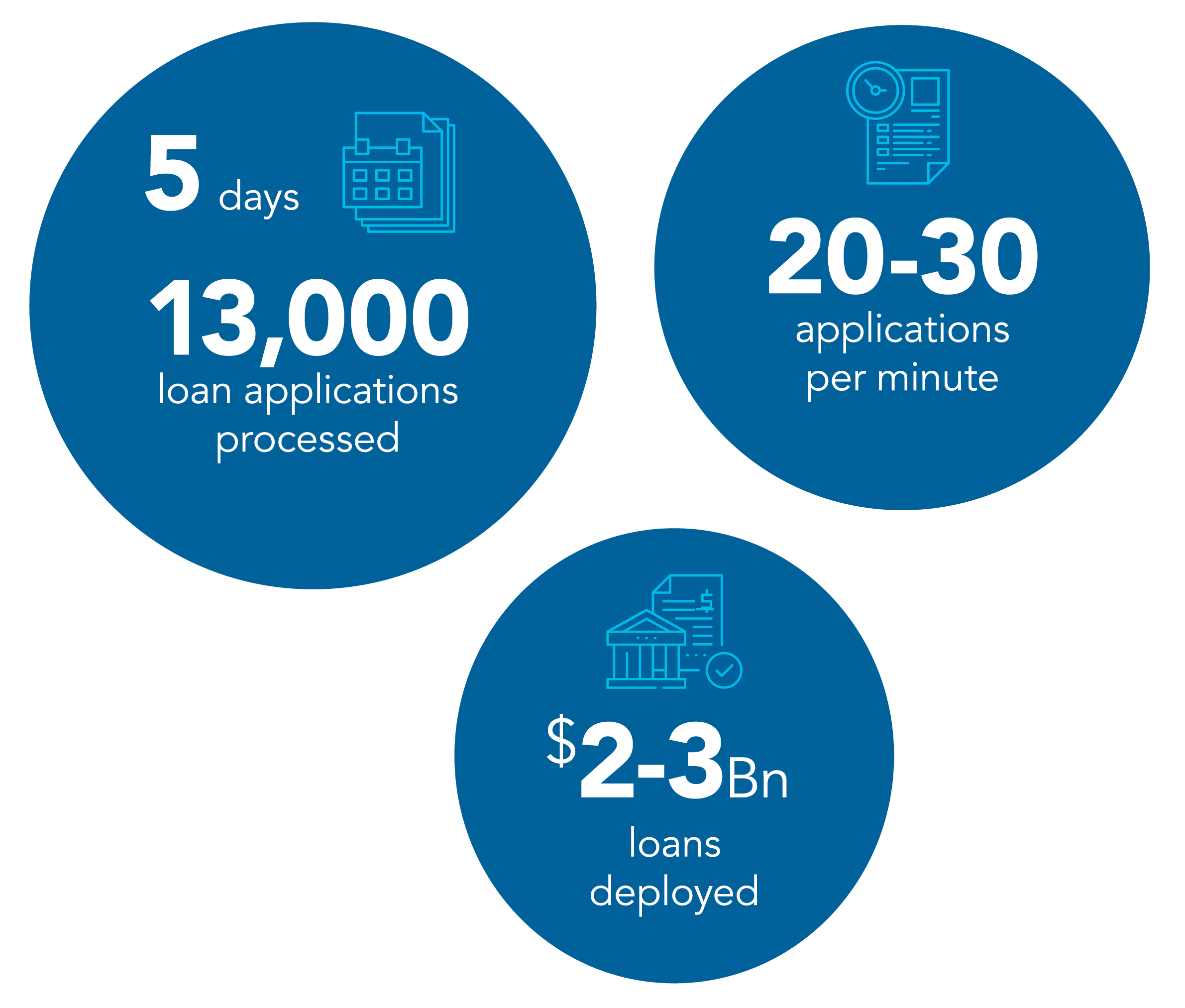 Read the full case study in the second chapter of the new Q2 e-book, The High Cost of Lending Uncovered. Discover how STP can help your leasing operation in the next normal and beyond.