Know your account holders better than ever.
Financial institutions are sitting on a wealth of data about their account holders. By turning that data into insights, you can use the digital channel to market, sell, and onboard better than ever before.
Digital banking has historically been used as a service channel, but as in-branch interactions and person-to-person relationships continue to diminish, financial institutions are challenged to use the channel effectively for sales and marketing. Technology has massive untapped potential to enhance sales efforts, and with the right set of solutions, you can make this happen.
Here's how.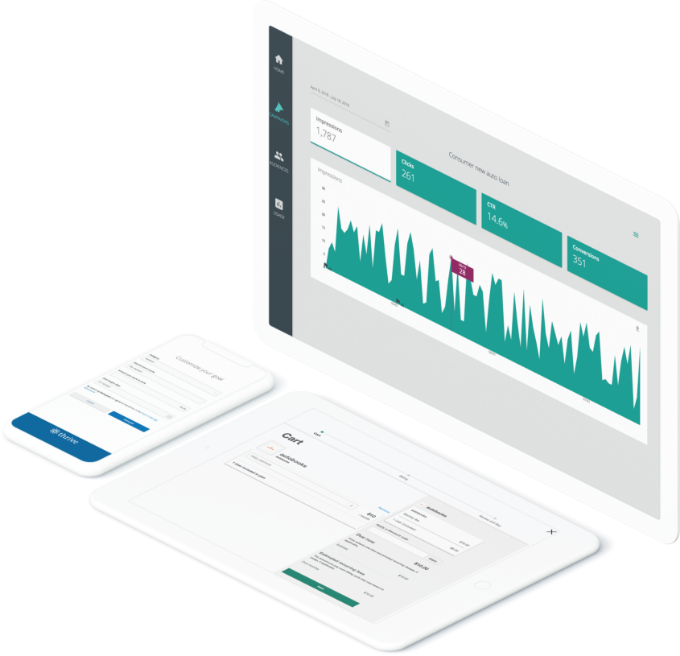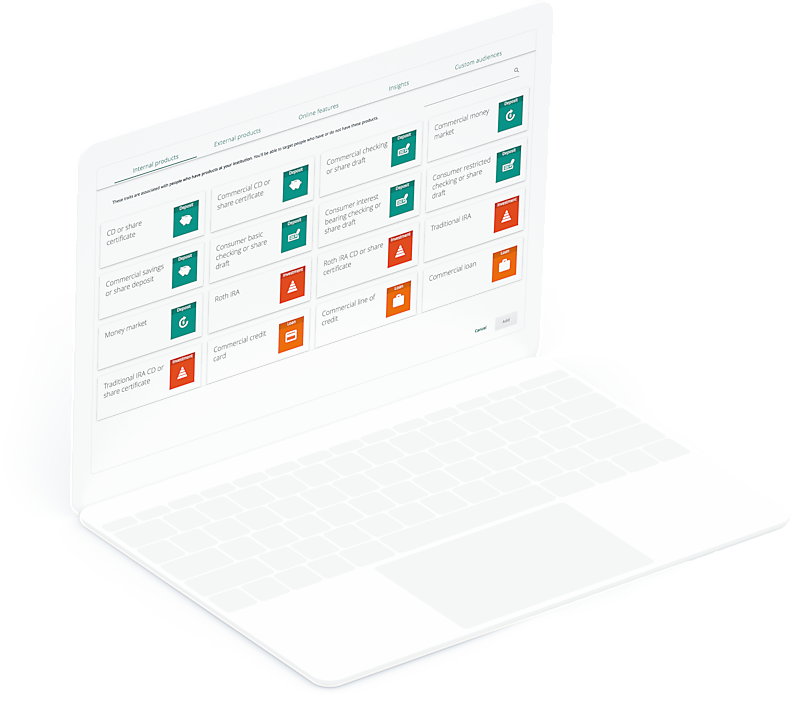 Create exceptional, relevant experiences.
Account holders are used to shopping, evaluating, and purchasing in the digital channel. Give them the advice they need, at the right time, and fulfill new products and services digitally.
Truly digital onboarding
Some incremental advances have been made in creating a semi-digital account opening experience. But too much human intervention is still required, creating a lag in converting new account holders and a poor experience along the way. By digitizing every aspect of new account holder onboarding, you can make a great first impression, offer meaningful, relevant products along with the account opening process, and even grow outside your geographic footprint.
Intelligent marketing that turns into sales
We've all been victims of bad advertising: a company pushing a product that isn't relevant to our lives or our needs. It's annoying, and it isn't effective. Digital banking gives us a wealth of information about account holders: how they spend, how they save, and where they are in their journey. By turning that raw data into marketing insights, you can run campaigns to likely-to-buy segments and complete the sales process entirely through the digital channel.
PROVIDE THE FEATURES THEY NEED
Let's build something better.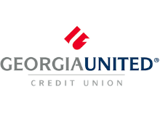 Offer non-FI products directly through a digital marketplace
We've made it easy for third parties to integrate into our Partner Marketplace, allowing you to offer critical, non-FI products directly to your account holders. Allow them to purchase complementary tools and fintech solutions and earn a share of the revenue without lifting a finger.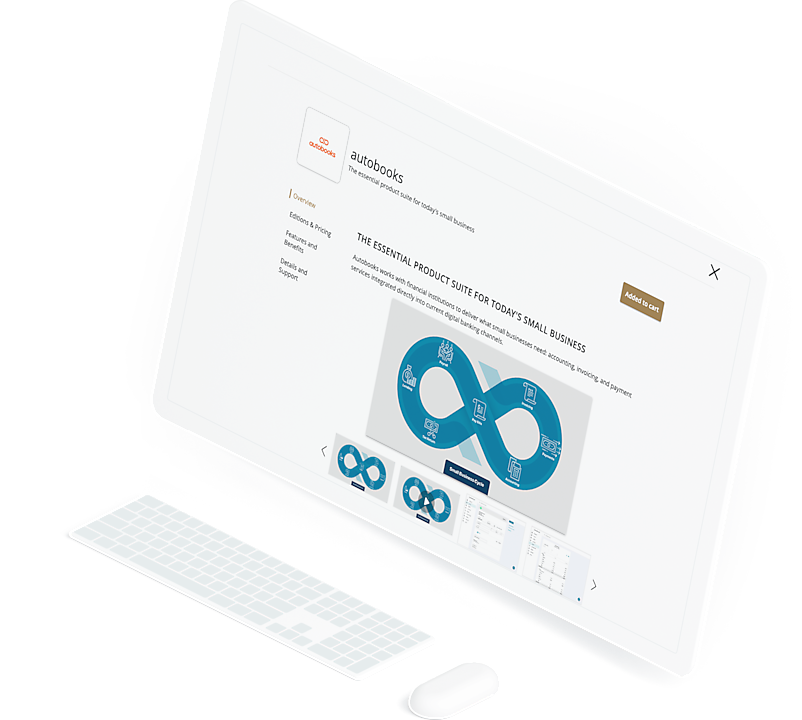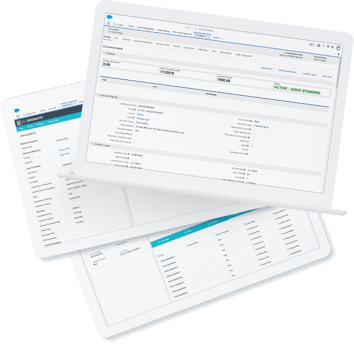 Consumer loans, offered and delivered
You have all the information you need to make smart loan offers to your account holders. If you allow them to apply digitally, speed your decisioning process, and disburse funds directly and immediately, you'll make more loans and have happier, more loyal account holders.
BUT THIS IS JUST THE BEGINNING
Digital Banking is just one piece of a comprehensive consumer solution set. Effectively serve account holders and transform their lives with our other consumer solution set.
Provide them with more than a loan.
Keep them on the right path with fast, automated, and configurable lending solutions that save them time and drive revenue for you.
Begin with the basics.
Give them all of the experiences and features that they want, while building loyalty, engagement, and revenue for your institution.
Keep them safe without adding hurdles.
Consumers don't want to think about security, and they expect you to have it handled. Keep them safe without complicating their experiences.
Be everything they need.
Competing in the disrupted financial services landscape means being more than a bank. It means replacing a disjointed, frustrating, impersonal user experience with something better.
It means becoming irreplaceable.
You can't do it alone—but you won't be.
Let's do this.
Or call 1-833-444-3469