Win deposits, engage account holders, and increase profitability.
Easy account opening is a must—but onboarding shouldn't stop when the account is funded.
Savvy financial services providers know that, to build a strong relationship and become your users' primary relationship, you need to become the place where they spend and save. To do that, give them a fast, simple, automated way to move their deposits and payments to your platform.
Q2 makes it easy to engage with new, existing, and even idle accounts. Our automated solutions for switching direct deposits, recurring payments, and online card payments can bring your users fully onboard—and turn you into their primary financial services provider.
Here's how.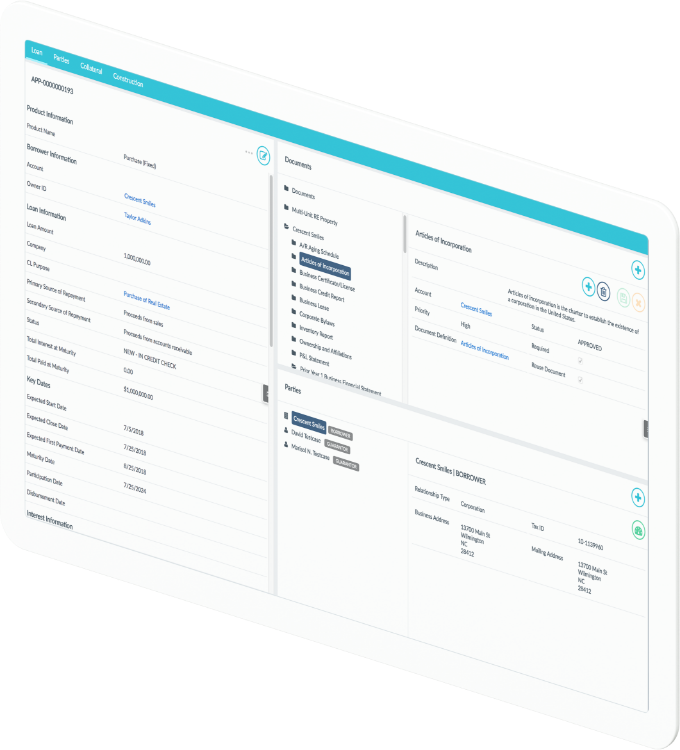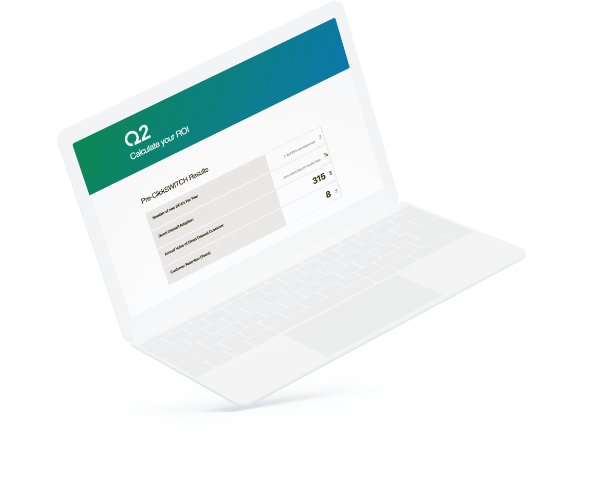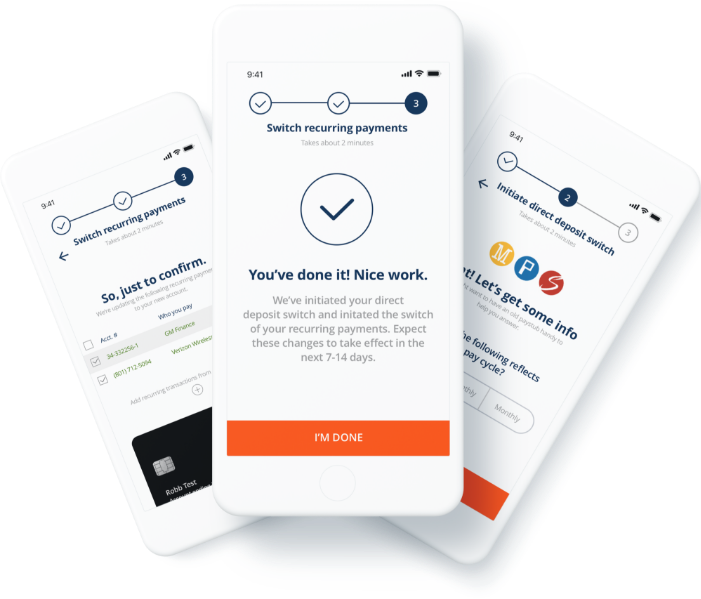 Quickly and consistently gain primary relationships.
A sleek account opening experience might get users to sign up, but building profitable primary relationships takes more. Make it easier for users to switch direct deposits, recurring payments, and card transactions to your organization and you'll increase engagement and build deeper customer relationships.
INCREASE PROFITABILITY
Only half of newly opened accounts make it past 90 days and a lot of those surviving accounts are inactive. Proper onboarding, including the capture of direct deposits and recurring payments, can boost profitability and help you engage, cross sell, and create additional revenue streams.
BETTER EXPERIENCES FOR EVERYONE
Your users expect exceptional, fully digital experiences. Our automated, streamlined processes for switching direct deposits and recurring payments can help you deliver on their expectations at scale.
CREATE SEAMLESS BORROWING EXPERIENCES
More profitable primary financial

relationships
Consumers expect easy digital experiences throughout their financial journeys. Account switching may not be their biggest concern, but it's one more opportunity to go above and beyond, create engagement, and prove yourself worthy of being their primary provider.
Automated, digital direct deposit switching takes 90 seconds and ensures you're your users' go-to financial services provider.

Payments are a sticky service because they've been traditionally hard to switch. Make it easier and you'll find the competition a lot less sticky.

Consumers have a lot of digital memberships, subscriptions, and vendors. Make it easy for them to make your card their recurring, top-of-wallet choice.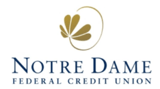 Build your own switching experience or choose a turnkey solution
Whether you're looking for a turnkey solution or have your own development staff and want to build a custom solution, we have you covered.
THE CLICKSWITCH API: BUILD YOUR OWN EXPERIENCE
For organizations that want to build their own digital switching experience, we offer the ClickSWITCH API. This API has, at its most basic level, two goals in mind: connecting to a target—such as a financial services provider or an employer—and then switching the account information to enable the user to either withdraw or deposit money to/from those targets.
We can provide access to an extensive database of FIs and employers while you design the front-end experience that meets your unique needs. Learn more about the CLICKSWITCH API
OFF-THE-SHELF SWITCHING
Our turnkey solution will have you up and switching in a few short weeks. This easy-to-brand, ready-to-roll white-label solution is waiting—and so are your users. Deployment is easy and switching is even easier.
Simplify the way your customers move to and engage with you. You'll be able to increase deposits, drive payments and interchange revenue, and grow stronger relationships.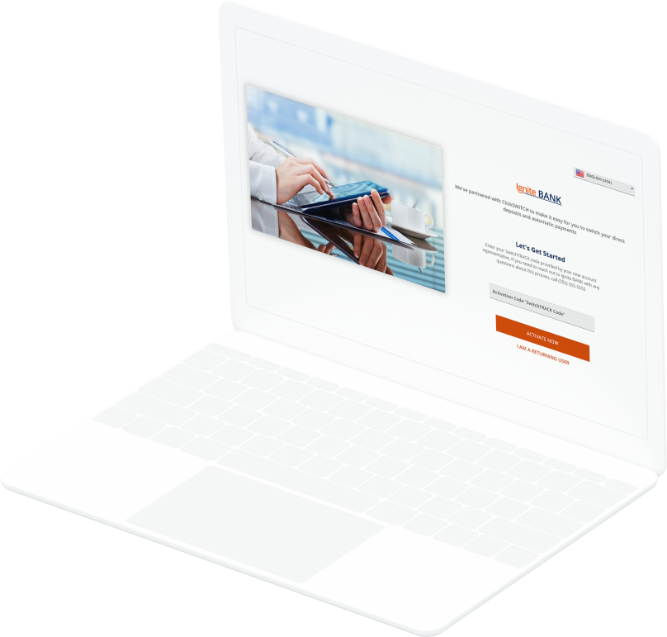 BUT THIS IS JUST THE BEGINNING
Account switching is just one piece of a comprehensive fintech solution set. Effectively serve your users and transform their lives with our other fintech solution sets.
Compete in a disrupted space.
Disrupt the lending market with digital, on-demand loan services, instant approval, and faster access to cash. You handle the customer experience and funding source, we'll give you the technology, flexibility, and backend scalability you need to succeed.
Embed unique banking products that drive revenue and engagement.
Through Helix, we help you take the building blocks of banking and embed them into your existing product ecosystem to create a unique offering. Add features like bank accounts and wallets, custom virtual and physical debit cards, payment management, and more to set yourself apart from the competition and provide customers the financial experiences they can't find elsewhere.
Opportunity awaits—but not for long.
The financial services market is quickly filling up with agile non-bank brands like yours, but there's still room for you. We can help you seize this opportunity with solutions and partnerships designed to make it simple, fast, and inexpensive to win new customers, generate additional revenue, and build more rewarding customer relationships.
You can't do it alone—but you won't be.
Let's build something better.