Deliver tailored business banking experiences.
Offer relevant, right-sized digital banking and exceptional cash management experiences from a single, data-powered platform.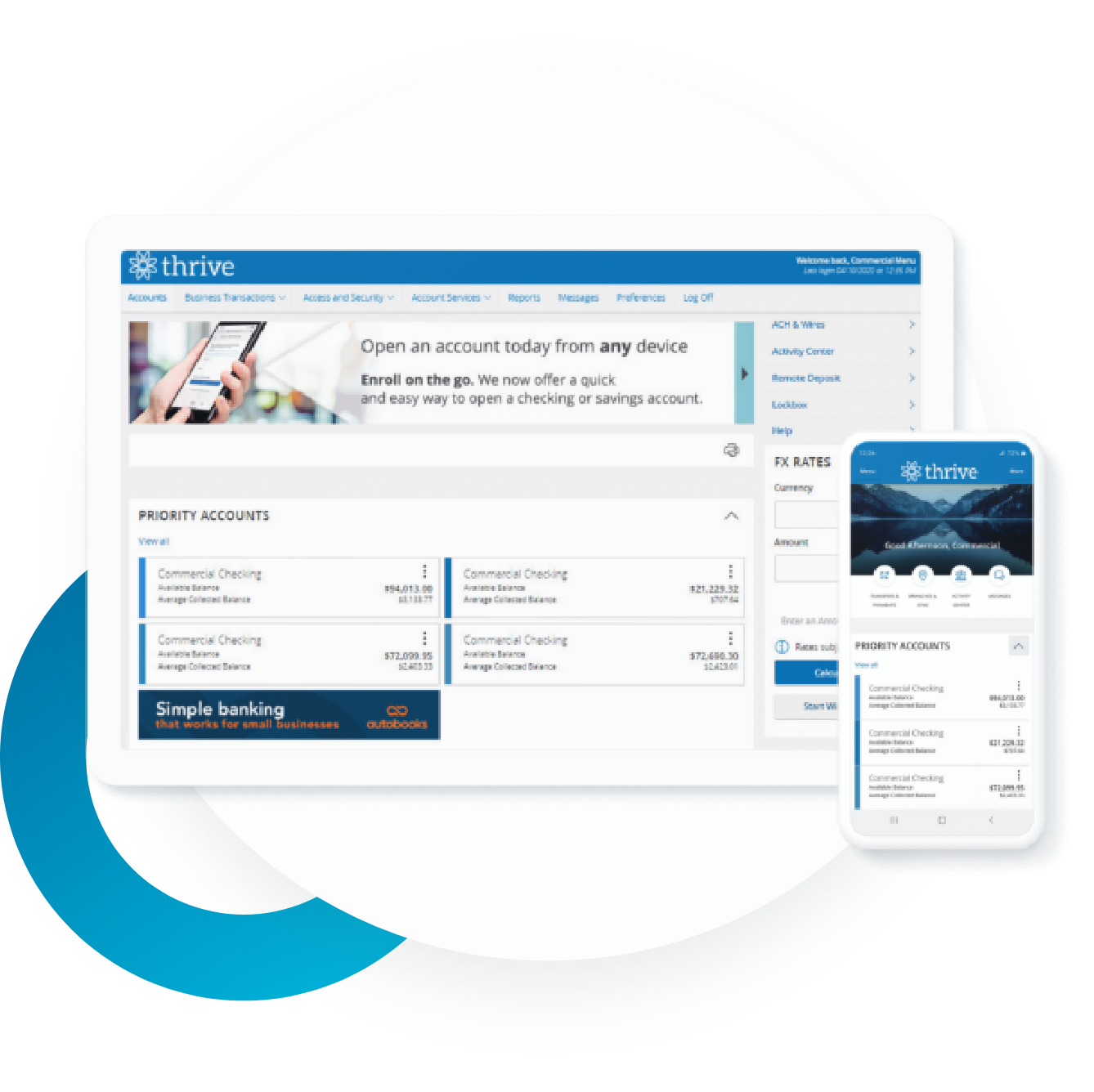 Tailor experiences to meet needs and exceed expectations.
Legacy tech treats all businesses the same and provides clunky, counter-productive interfaces. It's time for something better.
Digital Banking Platform
Our single platform architecture enables your financial institution to create a unified, relevant, and exceptional experience for every kind and size of account holder. A single platform also makes it easier to aggregate, analyze, and act on data—so you can deliver the right experience to the right user at the right time in a secure environment.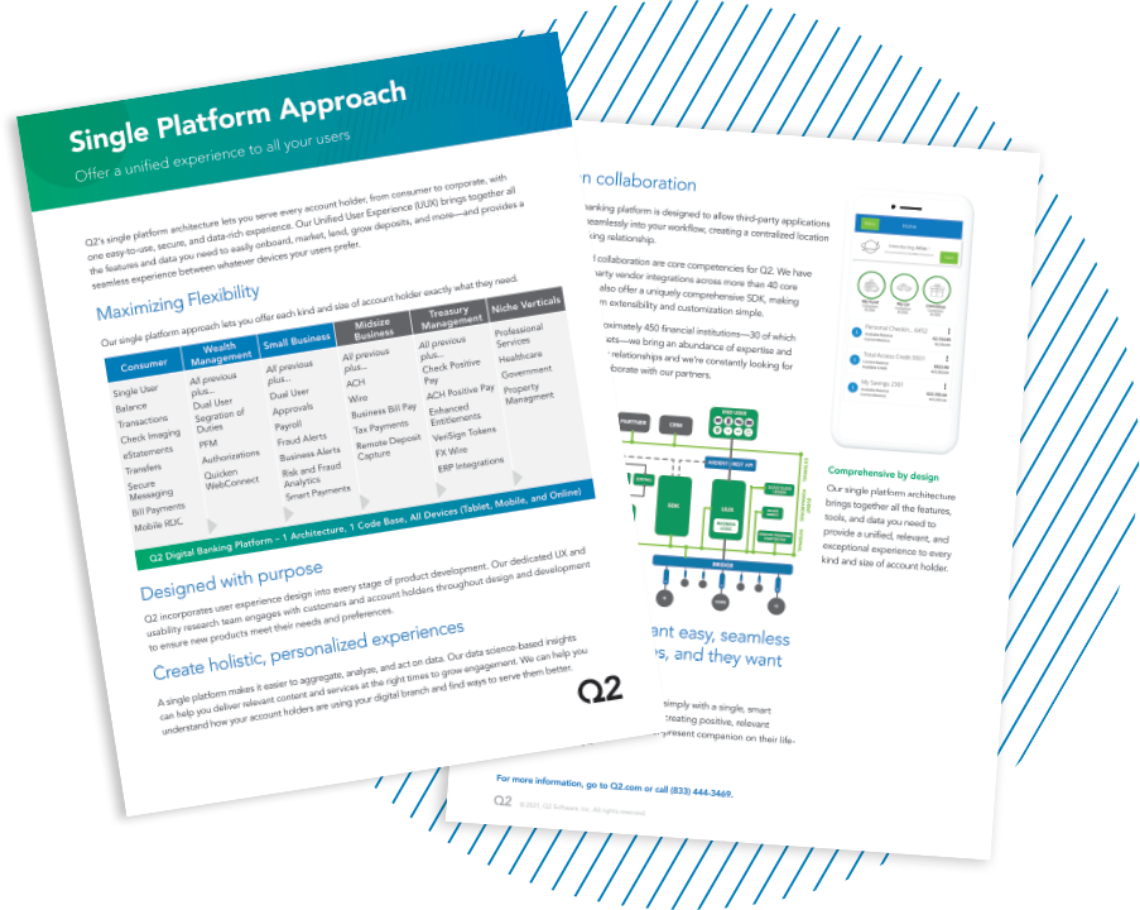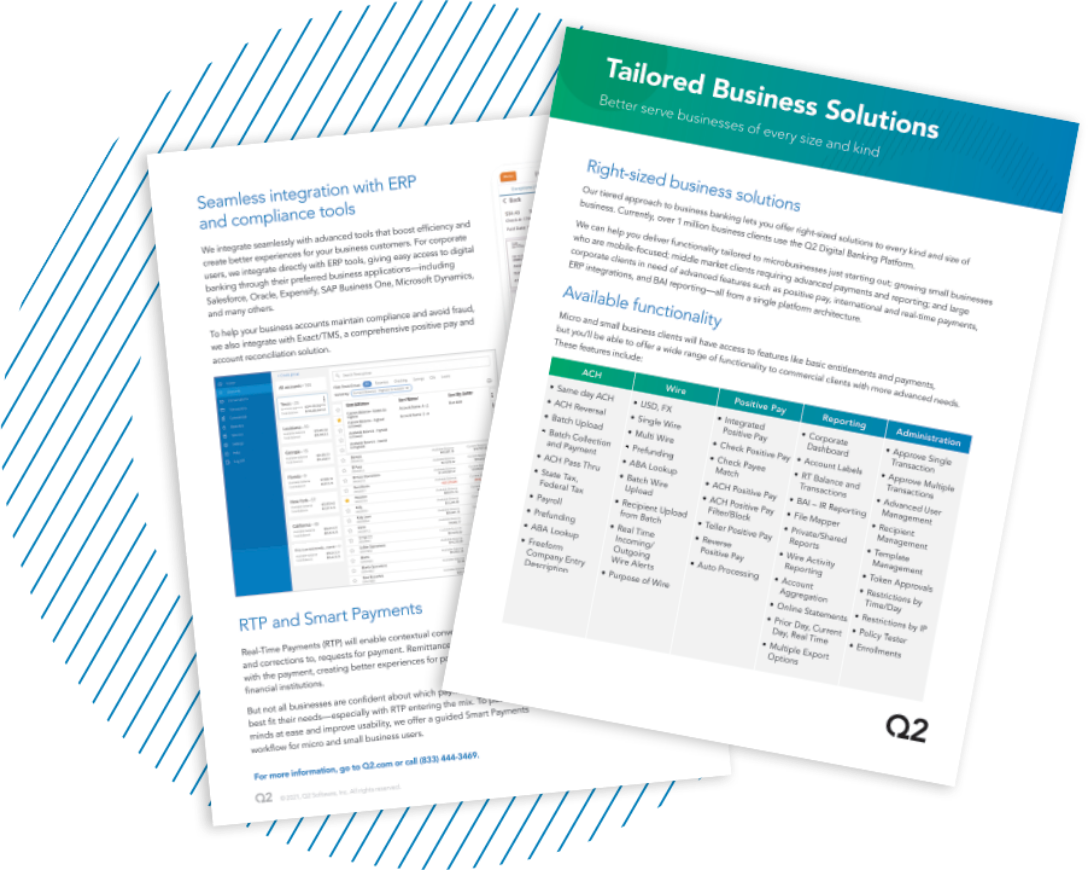 SMB Banking
Small businesses have been stuck between the insufficiency of consumer platforms and the complexity of commercial platforms. Our tailored approach to small business banking not only gives them exactly the functionality they need, but also delivers the experience they expect on any device.
Commercial Cash Management
The era of clunky commercial cash management is over. Exceptional user experiences aren't just for consumers. We've reimagined traditionally complex features to make life easier for your commercial clients—while retaining the sophistication in payments, reporting, user management, and the other advanced capabilities they require.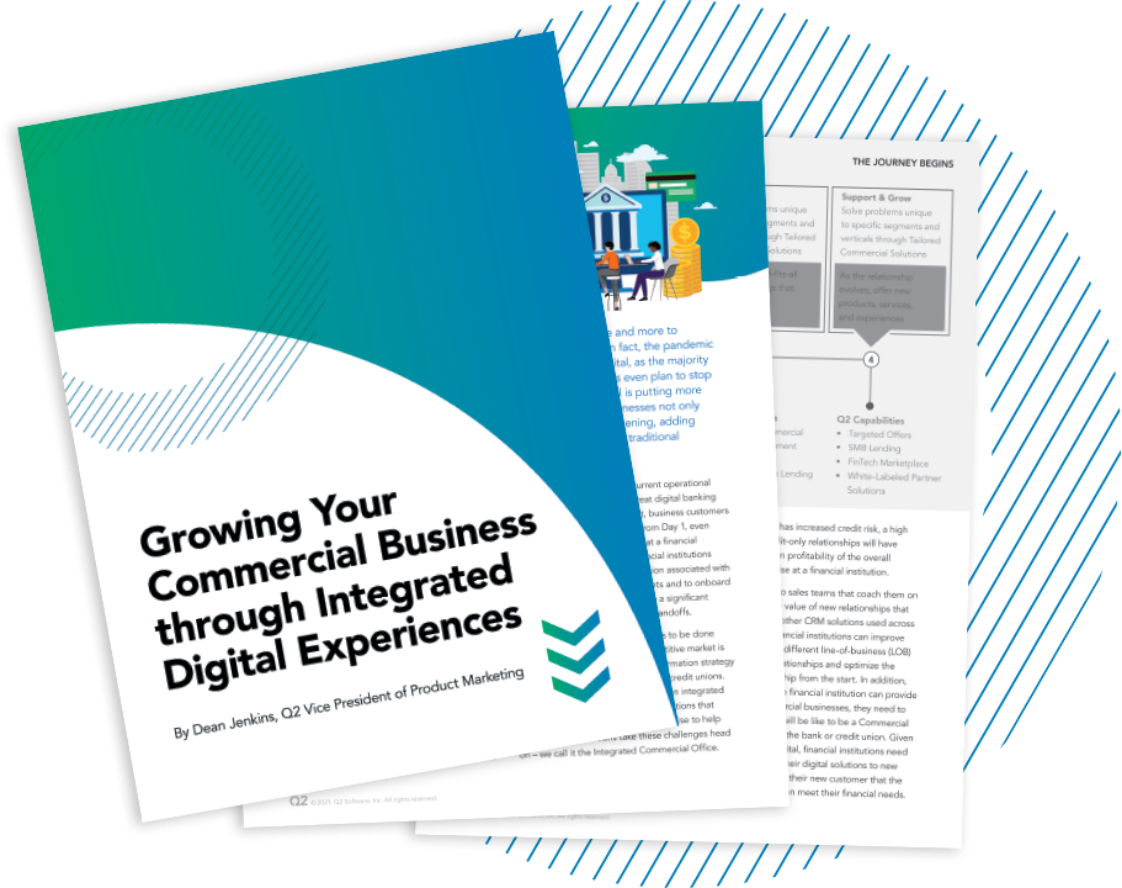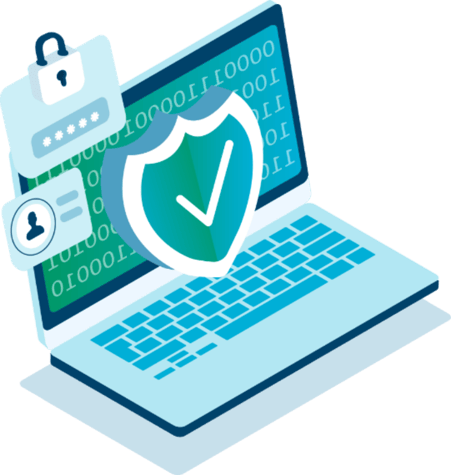 Data Management
Monitor, manage, and safeguard critical user data. Our tamper-proof, blockchain-powered data storage ensures access to those who need it while preventing unauthorized tampering.

The Journey Has Just Begun.
Q2 Catalyst has more to offer your small business and commercial account holders.
Sales Enablement
Collect valuable insights, make more informed decisions, and build deeper, more profitable relationships
Acquire & Onboard
Onboard commercial clients in days, not weeks; SMBs in minutes not days.
Marketing & Growth
Use data to understand and anticipate business needs.
Fintech Ecosystem
Go beyond traditional banking with a rich marketplace of fintech solutions.

Security & Fraud
Earn and keep trust with behavioral analytics, comprehensive positive pay, and more.