Supercharge your lending.
Improve margins, increase revenue, streamline workflows, and close and fund loans seamlessly with a comprehensive cloud-based lending platform.
It's time to replace last century's lending processes. Today's borrowers expect quick and easy digital experiences—and lenders need the flexibility to deploy and modify lending applications quickly. Make borrowing simple and fast for your customers with automated processes that can approve, underwrite, and fund loans in minutes—and make life easier for your staff by minimizing the rekeying of data and avoiding manual handoffs of workstreams between departments.
It's time for your lending to move at the speed of business.
Here's how to make it happen.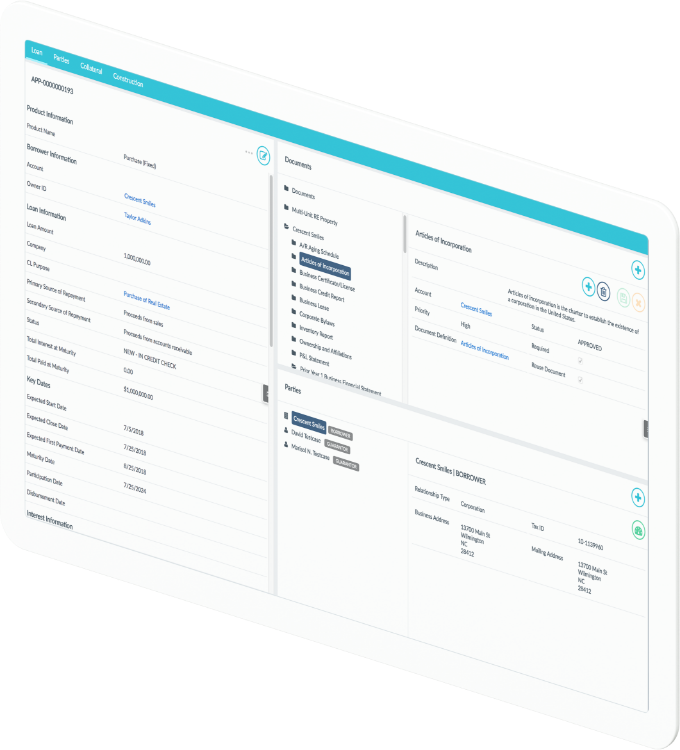 SCALE YOUR LENDING EFFORTLESSLY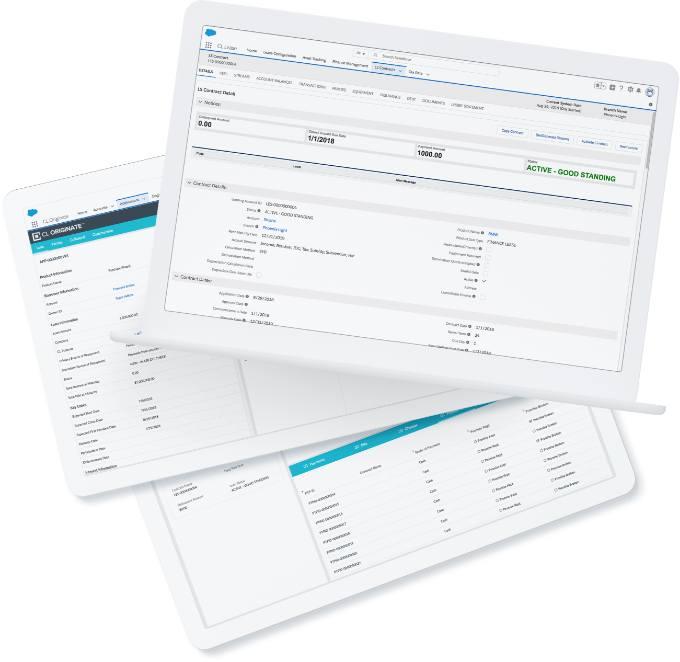 Transform your lending processes to build a more profitable, scalable, and responsive business.
IMPROVE MARGINS AND OPERATIONAL EFFICIENCIES
Streamline your processes and decrease the friction that both your applicants and employees experience. Your lending business will become more efficient, reducing the time it takes to process and underwrite loans—increasing margins without touching rates or staff levels.
INCREASE SCALABILITY AND REVENUE GROWTH
Don't let legacy technology limit your capacity. Use a flexible cloud-based solution to support virtually unlimited lending. With repeatable, automated loan processes, your business can handle application volumes of 3X your historic levels without adding staff or compromising lending standards.
CREATE SEAMLESS BORROWING EXPERIENCES
Modular solutions

to fit every need
Lending doesn't have to be complicated. Our modular platform gives you the ability to manage lending simply throughout the entire loan lifecycle, from application to collections. The result is a better experience for both borrowers and lenders.

UNPARALLELED SPEED WITHOUT RISK
When your customers need a loan, they need it now.
Don't make them wait and don't put yourself at risk by rushing through manual or disparate processes.
MITIGATE RISK
An inefficient lending process creates risk in the form of human error and integration failures. We remove the operational risk of data errors and the business risk of not collecting revenue due to those errors by supporting the entire lending process—from application to collections—all on a single platform.
SPEED TO MARKET, SPEED TO CHANGE
How quickly can you go live on our lending solution? We can make it happen in as little as four days. We move as fast as your business, and our low-code environment allows you to make changes rapidly, so you can quickly customize and alter loans and workflows. Need to move a field? Need to add a product? Legacy technology takes days or weeks to make these changes; we let you do it in minutes.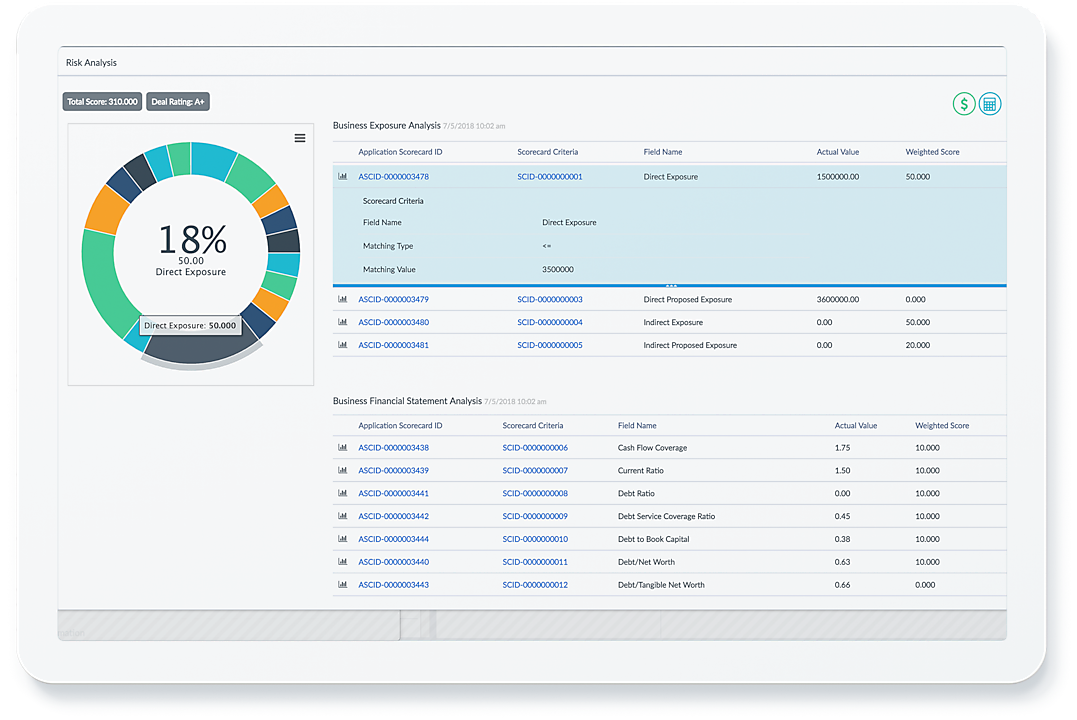 BUT THIS IS JUST THE BEGINNING
Lending is just one piece of a comprehensive fintech solution set. Effectively serve account holders and transform their lives with our other fintech solution set.
Embed unique banking products that drive revenue and engagement.
Through Helix, we help you take the building blocks of banking and embed them into your existing product ecosystem to create a unique offering. Add features like bank accounts and wallets, custom virtual and physical debit cards, payment management, and more to set yourself apart from the competition and provide customers the financial experiences they can't find elsewhere.
Grow deposits and build relationships.
Acquiring new users is tough and costly, so don't take them for granted. Build those relationships by locking down direct deposits and recurring payments. With our automated account switching solutions, it's fast and easy to fully onboard, engage, and grow relationships.
Opportunity awaits—but not for long.
The financial services market is quickly filling up with agile non-bank brands like yours, but there's still room for you. We can help you seize this opportunity with solutions and partnerships designed to make it simple, fast, and inexpensive to win new customers, generate additional revenue, and build more rewarding customer relationships.
You can't do it alone—but you won't be.
Let's build something better.