Better, faster, smarter retail banking.
Attract and retain account holders with an intuitive, feature-rich, and data-driven retail banking experience.
Consumers expect more than checking accounts and debit cards. They expect more than 24/7 access to their finances, instant payments, and new ways to plan and save. What they really expect—and need—is for someone to help them transform their financial lives.
With the right set of solutions, you can make that happen.
Here's how.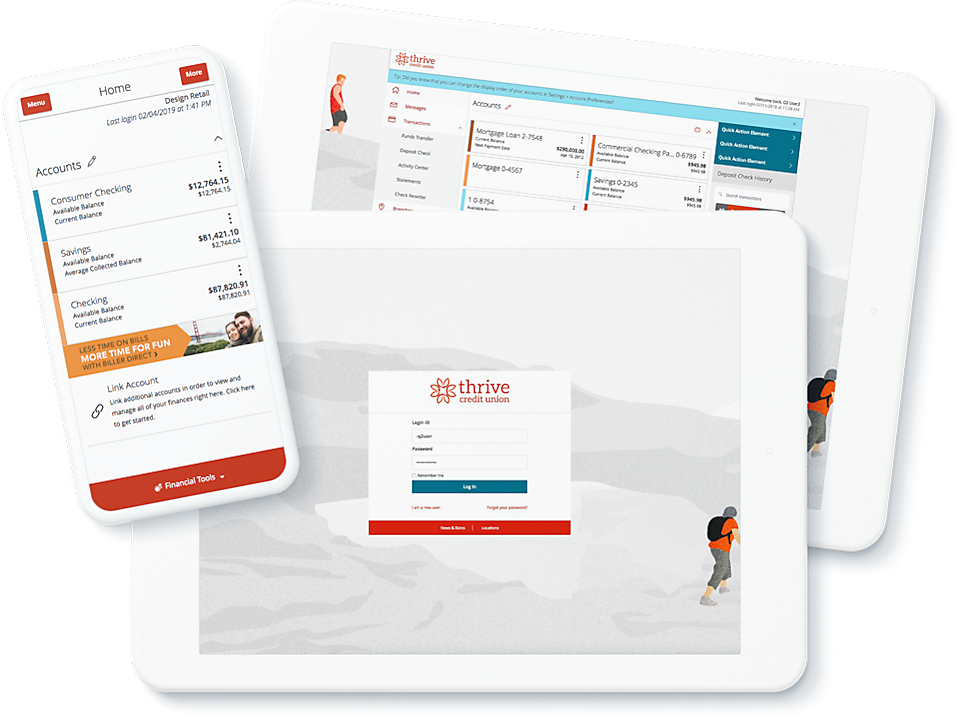 A UNIFIED USER EXPERIENCE
Deliver the experience they expect.
Be a truly omnichannel brand. Give every account holder—from your smallest retail customer to your biggest commercial client—a seamless, consistent, and exceptional experience across all devices. This includes:
Mobile excellence
Mobility is about more than providing access—it's about simple, elegant workflows and presenting your brand seamlessly to your account holders no matter where they are. Make sure your mobile brand lives up to the service standards you set everywhere else.
USABILITY-TESTED EXPERIENCE
Guesswork is no way to understand account holder preferences. Excellent digital experiences require research, testing, and validation—and can have a very real, very significant impact on your bottom line.
PROVIDE THE FEATURES THEY NEED
Simple

person-to-person payments
The financial services market is quickly filling up with agile non-bank brands like yours, but there's still room for you. We can help you seize this opportunity with solutions and partnerships designed to make it simple, fast, and inexpensive to win new customers, generate additional revenue, and build more rewarding customer relationships.

Get a 360° view of your account holders.
Provide next-level service by integrating Q2's digital banking platform directly into your Salesforce Financial Services Cloud or Sales Cloud. Give your agents the ability to manage users' profiles, unlock logins, send password resets, and more, directly through Salesforce.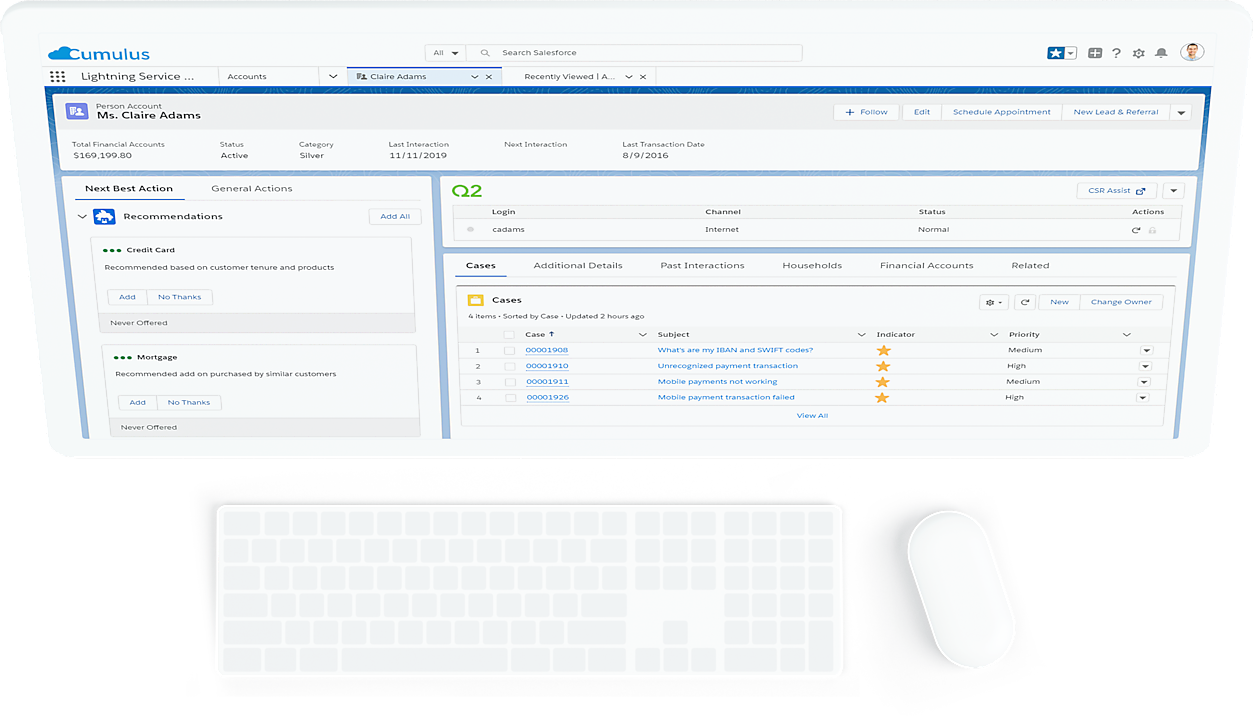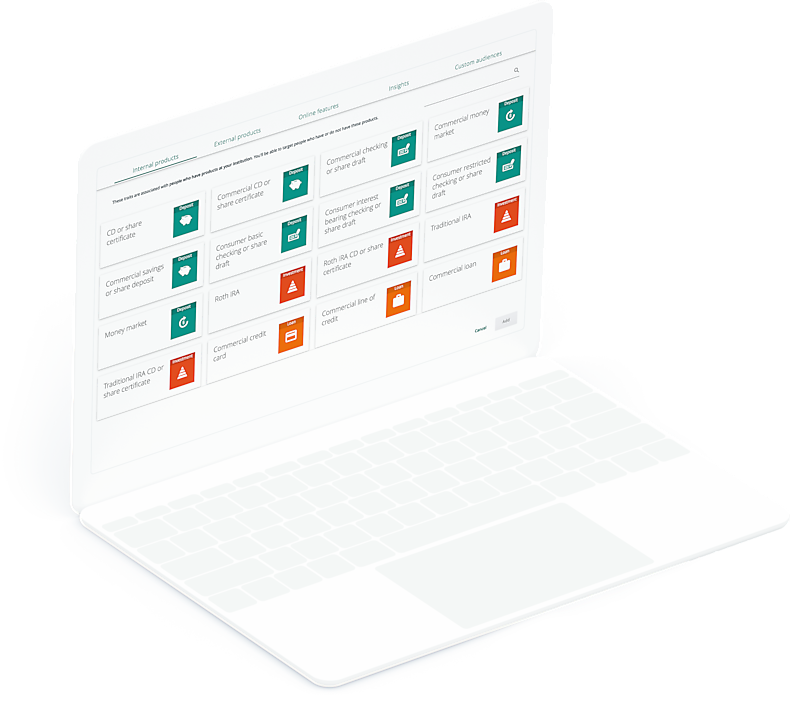 Listen to the data.
Put your data to work with an intelligent targeting and messaging platform. Our machine learning technology can mean the difference between blindly marketing to account holders and offering them the content and services they really need when they need them.
BUT THIS IS JUST THE BEGINNING
Digital Banking is just one piece of a comprehensive consumer solution set. Effectively serve account holders and transform their lives with our other consumer solution set.
Innovate faster with freedom and flexibility
Deliver new products and personalized digital experiences at the speed of change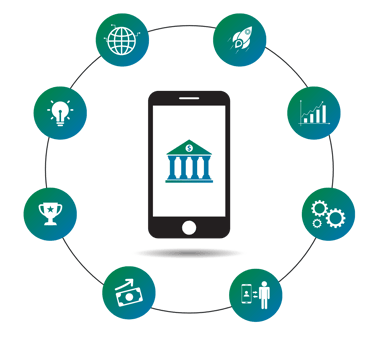 Provide them with more than a loan.
Keep them on the right path with fast, automated, and configurable lending solutions that save them time and drive revenue for you.
Offer what they want, when they want it.
They're used to one-stop ecosystems that understand their needs and deliver everything with the push of a button. Live up to their expectations.
Keep them safe without adding hurdles.
Consumers don't want to think about security, and they expect you to have it handled. Keep them safe without complicating their experiences.
Be everything they need.
Competing in the disrupted financial services landscape means being more than a bank. It means replacing a disjointed, frustrating, impersonal user experience with something better.
It means becoming irreplaceable.
You can't do it alone—but you won't be.
Let's do this.
Or call 1-833-444-3469