Q2's mission to build strong and diverse communities resonates during Pride Month, which is celebrated in many cities across the globe during June. Three Q2 team members shared their experiences, and what Pride means to them.
The Significance of Representation
Gabby Parker
HR Business Partner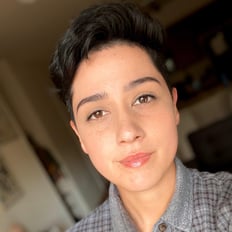 How long have you been at Q2 and what do you do? 
I've been with Q2 since November 2020, and I'm an HR Business Partner on the People team.
How has Q2 changed since you've been here (related to Diversity, Equity and Inclusion – or DEI)?
DEI is a continuously evolving initiative, and I'm excited to see how we continue to cultivate it. Since starting with Q2, there have been some tremendous strides towards creating a DEI presence and program. The hiring of a DEI strategist was a crucial first step and, since then, we have seen the rollouts of numerous employee resource groups (ERGs), trainings and program structure.
Also, I was always impressed with Q2's community involvement and the mission statement "to build strong and diverse communities by strengthening their financial institutions" so it's been great to see how our ERGs can partner with each other and our Culture team to ensure that our scope of DEI reaches the employees, customers and communities. 
Who is a key LGBTQIA+ figure that you admire in your personal history and why?
I grew up listening to Costa Rican/Mexican Rancheras singer Chavela Vargas's music, and it wasn't until high school that I realized how much of a trailblazer and icon she was by being an openly lesbian singer and presenting as very masculine. I still remember the flip my stomach did when I saw her picture in a traje (a traditionally male mariachi suit) and had finally found someone who looked the way I wanted to look, loved the way I loved and was out about all of it in such a conservative time (she was born in 1919). Her music also reflects queer love stories and some of her most famous songs talk about her love life with women. I could go on and on about this icon because Chavela is so under-represented in the broader LGBTQIA+ community, so I always make it a point to tell her story when I can. 
How do you celebrate Pride?
I spend Pride with the ones I love and who make me feel supported, volunteer at Pride events and hold my chin up a little higher during June, knowing that people are celebrating love and acceptance.
What does Pride mean to you?
To me, the meaning of Pride has changed over the years. It started as a more superficial meaning of "visibility" or a day or month to be out and proud. However, as I've grown in my gender identity and have been more educated about the Pride movement and influential figures such as Marsha P. Johnson. Pride, to me, is rooted in community and remembrance of those who have fought so hard to get us where we are today.
Showing Up Without Apology
Kelsey Golden
Staff Software Engineer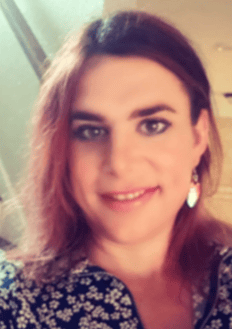 How long have you been at Q2 and what do you do?
I started working at Q2 in 2013. I have held several roles and have helped build many of our core products. Today, I am a Staff Software Engineer on the Q2 Innovation Studio Team where I get to help write our SDK and Tecon products while helping developers across the organization and among our partners and financial institutions, use those products to write integrations into our platform.
Who is a key LGBTQIA+ figure that you admire in your personal history and why?
I have known I was a girl from my earliest memories, but I did not understand how that was possible for years. My parents dismissed it. They meant well, but did not know either, and with no information, they did not recognize the significance. There was nobody that I could see represented in the media, in my community, in the many schools I attended between Northern California and Texas – nobody. This was also during the 90s – AIDS was reaping its full destruction across many communities, but it was associated with "gay people" – the only term I heard at the time – and homophobic slurs were used as common insults on the playground.
At some time as a kid, I do remember seeing people behaving horribly on the Jerry Springer show. That could have offered representation, but they were not like me, either. They were presented for the entertainment of others – actors making fun of something I did not even know existed. I was alone, so I kept my mouth shut, even to my parents at that point.
In fact, the first time I ever saw a transgender person was in my university undergraduate years – a professor whose name I must withhold for her own privacy. She was brilliant and doing things I wanted to do – research, teaching, writing and simply being herself. From the moment she entered the room and stated who she was by coming out to the class on the first day, I saw a core part of myself represented for the first time and I knew immediately who I was.
This person is one of my heroes because of everything I went through growing up, all the personal pain, all the childhood depression, being unable to relate to boys or girls because neither treated me as a girl, all the closeted dialog – what's "wrong" with me – it all made sense by simply seeing someone like me who wasn't an actor making fun of us. Though I did not feel safe enough to come out to others for many more years, it was simple representation through that professor that saved my life.
How do you celebrate Pride?
I celebrate pride by no longer letting fear stop me from showing up completely, authentically and without apology in everything that I do. Like the professor I described, I celebrate Pride by being out completely so that anyone like me, who has not yet found their own way to identify or come out of the closet, can hopefully see something in me that helps them escape that tremendous pain.
I speak truthfully about my experiences for the same reason. Even though I am afraid, even though I have been beaten up and have felt more threatened than ever, I am still here, contributing to the world without apology.
What does Pride mean to you?
Pride is a response to oppression, and it is an emotional labor. It is not a party or a parade – those are simply ways of celebrating Pride. I hope that one day, Pride will be unnecessary. That day will come when the folks who choose prejudice stop believing that understanding is a prerequisite for kindness and instead choose to end their own commitments to ignorance. I welcome that day and believe in humanity enough to know that it will one day arrive. But that day is not today. Therefore, I and so many in the diverse rainbow of LGBTQIA+ community, continue to celebrate it.
Embracing a Commitment to Diversity, Equity and Inclusion
Jeremy Gatson
Trade Show & Events Planner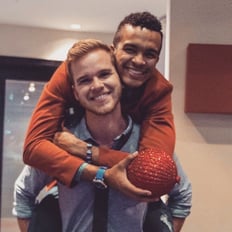 How long have you been at Q2 and what do you do?
I've been at Q2 since January 2022. I am a Trade Show & Events Planner on the Events & Experiences team.
How has Q2 changed since you've been here (related to DEI)?
I joined Q2 when we were launching the Q2 Pride ERG, and I loved that Q2 was committed to serving and supporting its people in this manner! I have seen people willing to expand their awareness on DEI topics and engage in DEI conversations and events throughout the few months since the launch. I've even had one-on-one conversations with amazing Q2ers about topics discussed in prior ERG meetings and our personal stories. So, since I've been here, people want more connection and understanding of each other and themselves.
Who is a key LGBTQIA+ figure that you admire in your personal history and why?
While many people would answer this question with a real-world personality, my inspiration comes from a less traditional place. Watching cartoons (even today!) is honestly how I learned about myself and my identity. In the show Steven Universe, there is a beautiful crystal gem fusion named Garnet. Garnet inspires me because she embodies the concepts of love and nurturing. To break the show down, there are many crystal gems (a great metaphor for the people in our lives) who are female presenting in a humanoid form. Fusions of these gems create a new gem that encapsulates the identities of everything combined in the process. This is very sacred in the storyline because fusion represents the trust and love between each gem, regardless of who you are. It directly translates to my life because I see all my connections to people as a fusion. Another reason I admire Garnet so much is because I especially see the love and nurture that my partner, Danny, and I give to ourselves – our fusion – and our soul family everywhere. I highly recommend checking out Steven Universe and having an experience of your own. 
What does Pride mean to you?
Pride means being your authentic self, every day! It's loving on yourself and being your best advocate. It means continuing the work that many others in the LGBTQIA+ community have done and are still doing. And it especially means community and family where we show up for each other in any way we can.  
How do you celebrate Pride?
I celebrate Pride by gathering with my soul family and immersing myself in local and sometimes national Pride events. We all come together to remember those who have fought for our existence and celebrate our queerness! We also strive to continue educating ourselves in a variety of LGBTQIA+ topics through various forms of media and art.