In 2020, there was a 200% jump in new mobile banking registrations and a 50% drop in branch traffic. Today's banking interactions are done primarily through digital, and account opening is no exception. As ecommerce giants make digital transactions quicker, easier, and more personalized than ever before, FIs find themselves under immense pressure to offer competing speed, service, and customer experience at every step in the financial journey.
But there's still a gap between what FIs think is necessary in the onboarding process and what consumers expect. To put it simply, prospects want to open an account in no more than five steps and four minutes—and do so seamlessly from their mobile device.
Meet Liz
We'd like to introduce you to Liz, a persona representing today's consumer looking to open a new bank account. We'll go on the account opening journey with Liz while pursuing an average FI without an optimized digital onboarding solution in place and see how it stacks up (we hope this experience doesn't look familiar to you!).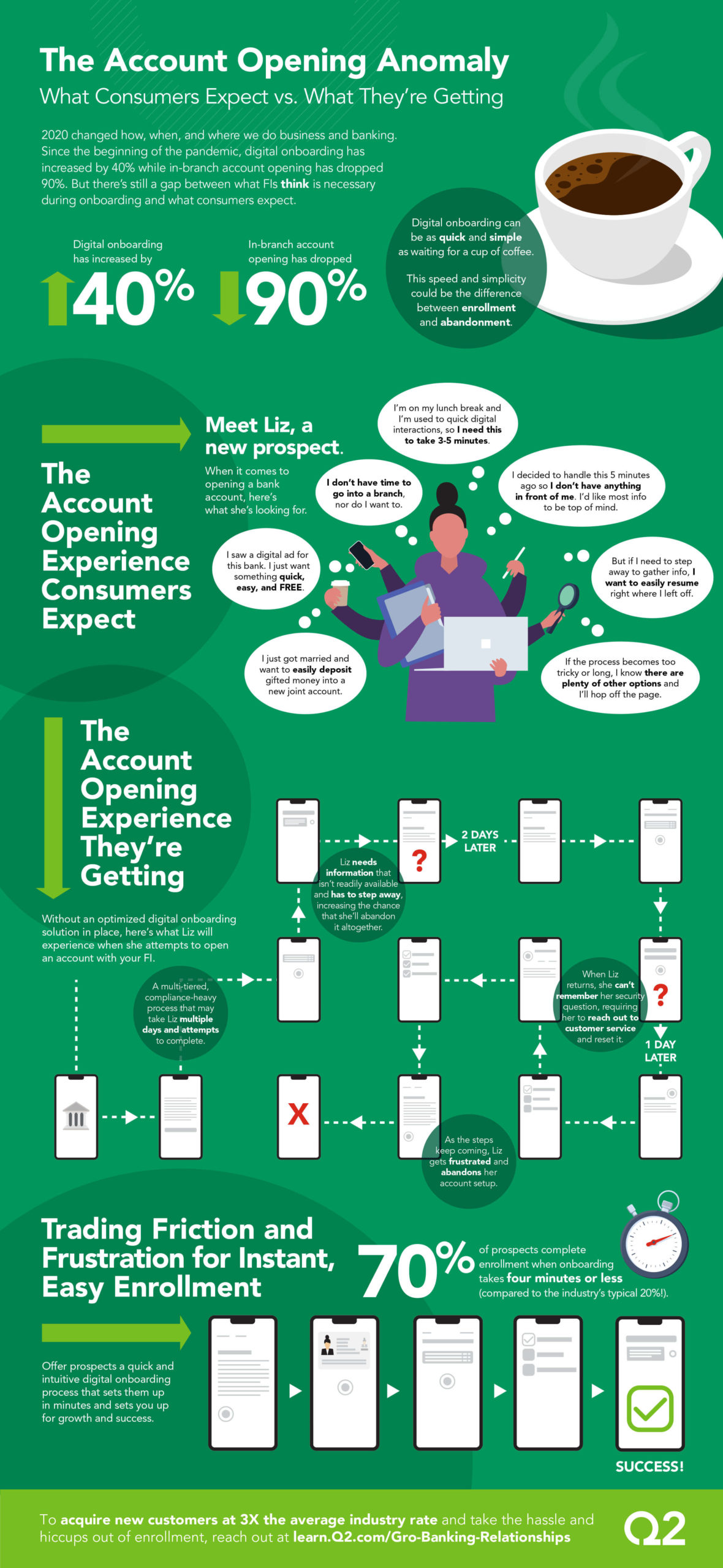 If you're ready to turn prospects into primary banking relationships in under four minutes, read more or reach out today.