You may have heard that PrecisionLender is now a Q2 company. What you may not have heard is just how big of a deal this is for financial institutions (FIs) looking to make inroads or expand their commercial banking efforts.
Based in North Carolina, PrecisionLender is an enterprise SaaS provider of data-driven sales enablement, pricing, and portfolio management solutions for FIs globally. Put more simply: With PrecisionLender, FIs win better deals and create stronger account holder relationships.
Building a commercial lending tech stack
With PrecisionLender, FIs win better deals and create stronger account holder relationships.
PrecisionLender is a key building block within the commercial lending technology stack and a major step forward for Q2 as we work to help our clients make more and better loans. Combined with Q2's proven commercial banking and lending solutions, commercial banks will now be able to deliver rich, well designed experiences for their bankers and key commercial customers—from account onboarding to putting a new loan on the books. And because PrecisionLender collects valuable data from these transactions and uses it to guide future sales conversations, commercial bankers can build and maintain stronger relationships with key customers.
Commercial banking transformation requires a wide range of solutions
Transforming the financial experience for commercial bankers, lenders, and their customers is complex. Not only does it require understanding the details of the business, but also the behaviors of the people involved. Adding PrecisionLender's solutions, experts, and technology approach to the existing commercial banking and lending teams at Q2 means your team will gain the insights and experience needed to execute on meaningful transformation initiatives related to your corporate business.
Speaking of meaningful, bringing the right combination of digital expertise together not only meets an existing challenge for lenders but provides long-term opportunities. The combination of PrecisionLender's data insights and coaching, Cloud Lending's digital origination technology, and Q2's expanding corporate banking capabilities will bring new digital lending transformation with tremendous benefits to FIs.
A more in-depth look at PrecisionLender innovation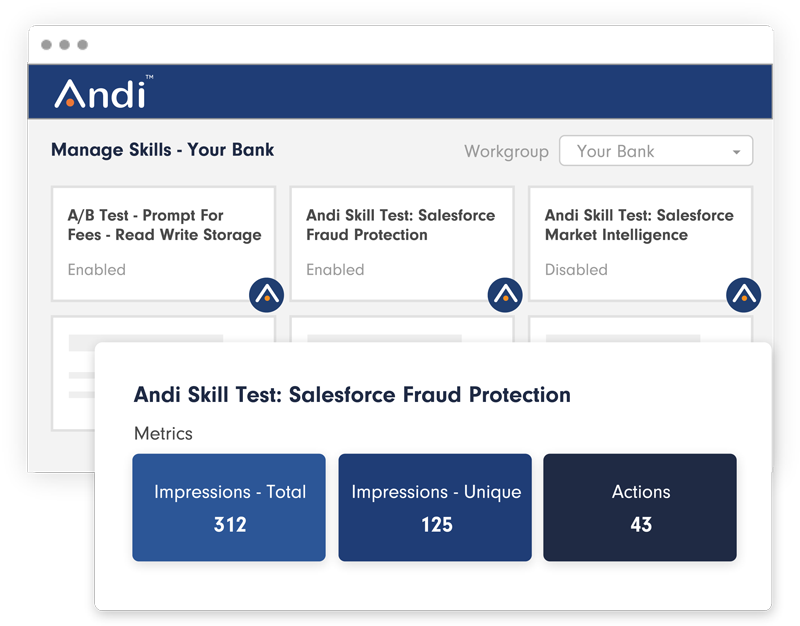 PrecisionLender's innovative data-driven platform is designed to provide commercial relationship managers with timely, actionable insights they can use to negotiate and structure deals that meet both client needs and bank goals. These insights are delivered by Andi®, PrecisionLender's digital enterprise coach. Andi makes use of the pricing and profitability data gathered daily from the commercial transactions structured on the PrecisionLender platform – more than $1.7 trillion annually from more than 150 banks worldwide. Each transaction delivers more data, that's then used to generate better insights, which Andi then provides to relationship managers so they can achieve better outcomes. It's a powerful flywheel effect that's helped PrecisionLender clients outperform their peers in loan, deposit, and margin growth, while keeping risk at low levels.
Relationships matter, too
A highly skilled team makes PrecisionLender the successful company it is, and its values guide its decisions. PrecisionLender's focus on being helpful, humble, human, and honest aligns well with Q2's mission to build stronger communities by strengthening the financial institutions that serve them. PrecisionLender and Q2, two true partners to FIs, place great weight on integrity and an engaged, fully committed employee culture.