November is National Diabetes Awareness month, and Q2 had opportunities to raise funds and amplify JDRF's mission to accelerate life-changing breakthroughs to cure, prevent and treat Type 1 Diabetes (T1D) through its annual Q2 Dodgeball tournament and through taking part in JDRF's "Blue Out" campaign.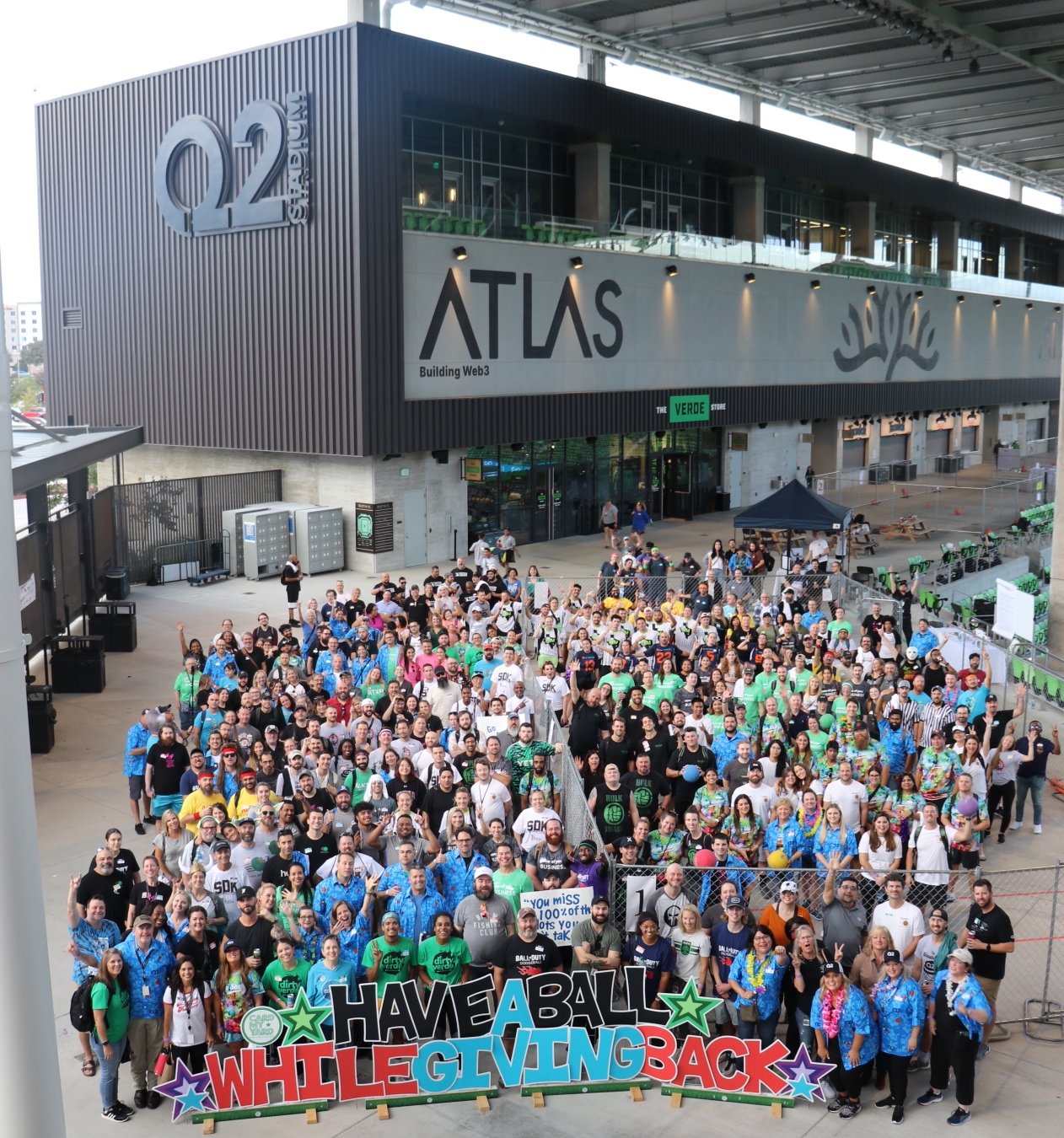 Q2 Annual Dodgeball Tournament Raised More Than $120,000 to Benefit JDRF
Hundreds of participants played in the annual Q2 Dodgeball fundraising tournament this year, including Q2 employees, Austin FC and JLL, and other Central Texas community partners. The games were hosted at Q2 Stadium again this year. With community participation interest heightened, tournament courts doubled from two to four, creating a more significant and exciting event than past years' tournaments.
Q2 and its community teams raised donations for JDRF's mission of funding T1D research. These teams consisted of more than 700 players, and each team rallied together to create themed uniforms and quirky team names, including Ball of Duty, Untouchaballs and Gym Class Heroes.
The tournament consisted of teams that competed in knockout-style rounds until a winner emerged. This year, Untouchaballs claimed the first-place title and trophy. Q2 has hosted the Dodgeball tournament for five years and, during that time, has raised over $400,000. These funds directly support T1D research and JDRF's mission to treat, prevent and ultimately cure T1D.
Participation Across the U.S.
While Q2 team members played dodgeball, colleagues in Atlanta, Lincoln and Des Moines also had a ball while giving back. The various locations supported local community organizations by collecting monetary donations, food and other items for charities.
Team members raised money, collected 372 pounds of food and assembled numerous bags of essential items for their chosen organizations.
Going Blue for JDRF
In addition to the tournament, Q2 Stadium was a proud participant in JDRF's "blue out" campaign, lighting the stadium "JDRF-blue" to cap off Diabetes Awareness Month last night. The effort to spread the light grew across the state as community partners throughout Texas lit landmark buildings, community centers and more in bright blue.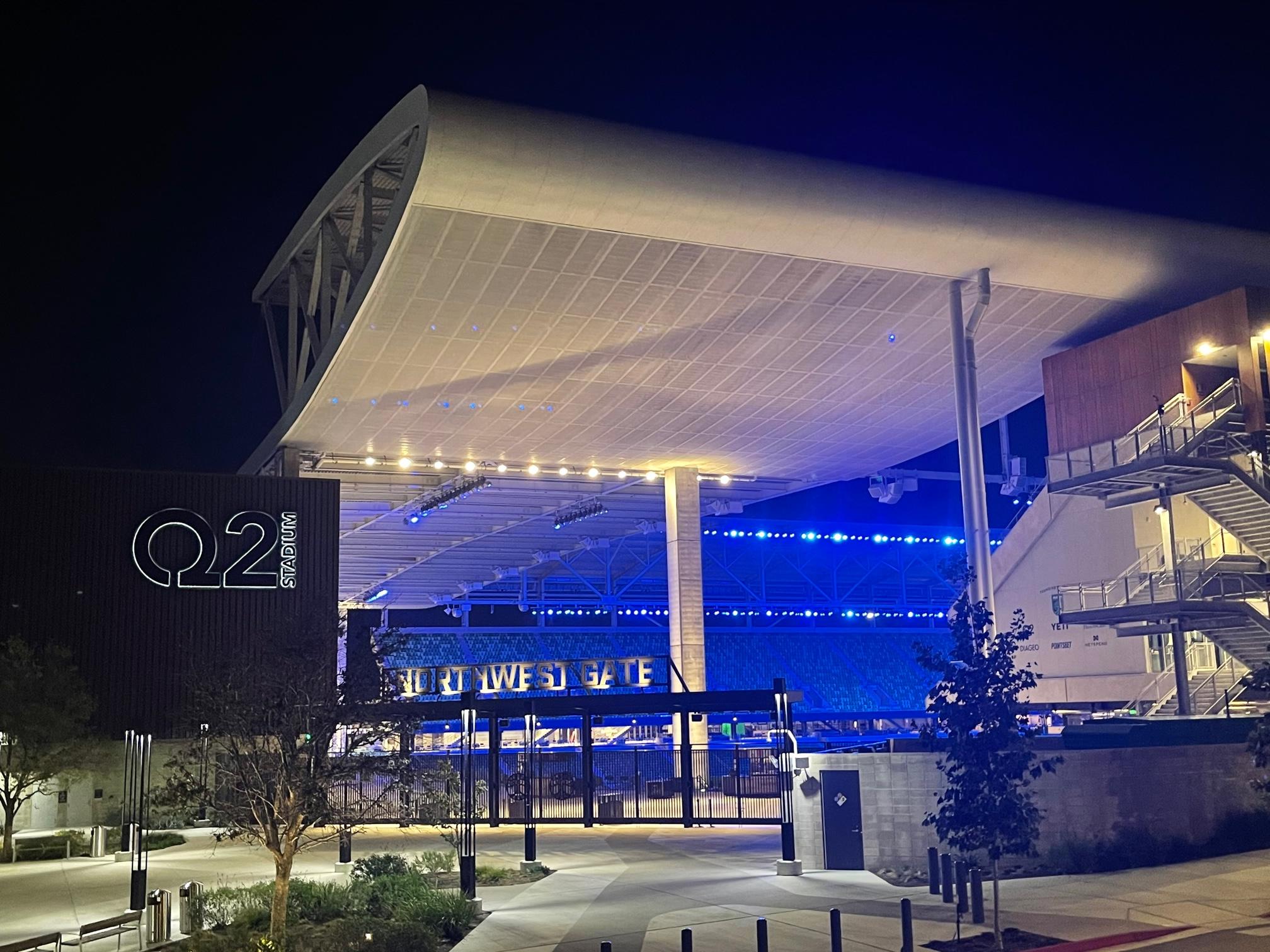 Q2 Stadium has given everyone in Austin something to cheer about – no matter what neighborhood they live in – and last night was no exception. "At Q2, our mission is centered on building strong and diverse communities," said Kim Rutledge, Q2's executive vice president, People. "Our sponsorship of Q2 Stadium presents us with unique opportunities, such as hosting our annual Dodgeball tournament at the stadium and taking part in this year's blue-out, to support Central Texas communities while serving as an amplifier for meaningful causes such as JDRF. Each year, we look forward to the opportunity to come together, have some fun, and raise money for a cause that directly impactsthe lives of many Q2 team members and their families."
Helping JDRF Meet its Mission
While Diabetes Awareness Month is in the books, you can visit JDRF.org to learn ways to get involved and make an impact every month of the year!
Click here to learn more about Q2's dedication to building strong communities.