Q2's mission is to build strong and diverse communities by strengthening their financial institutions. For us, community means the regions our customers call home, the cities we work in, and our global employee community. As a part of this mission, Q2's new Corporate Social Responsibility program is known as Q2 Spark. Q2 team members give their time, resources, talent, and expertise to impact our neighbors, our customers, and one another. All it takes is one person to spark a change, create something new, launch a great idea, but it takes many to make it grow. That's who we are at Q2, innovators who make the world better, together.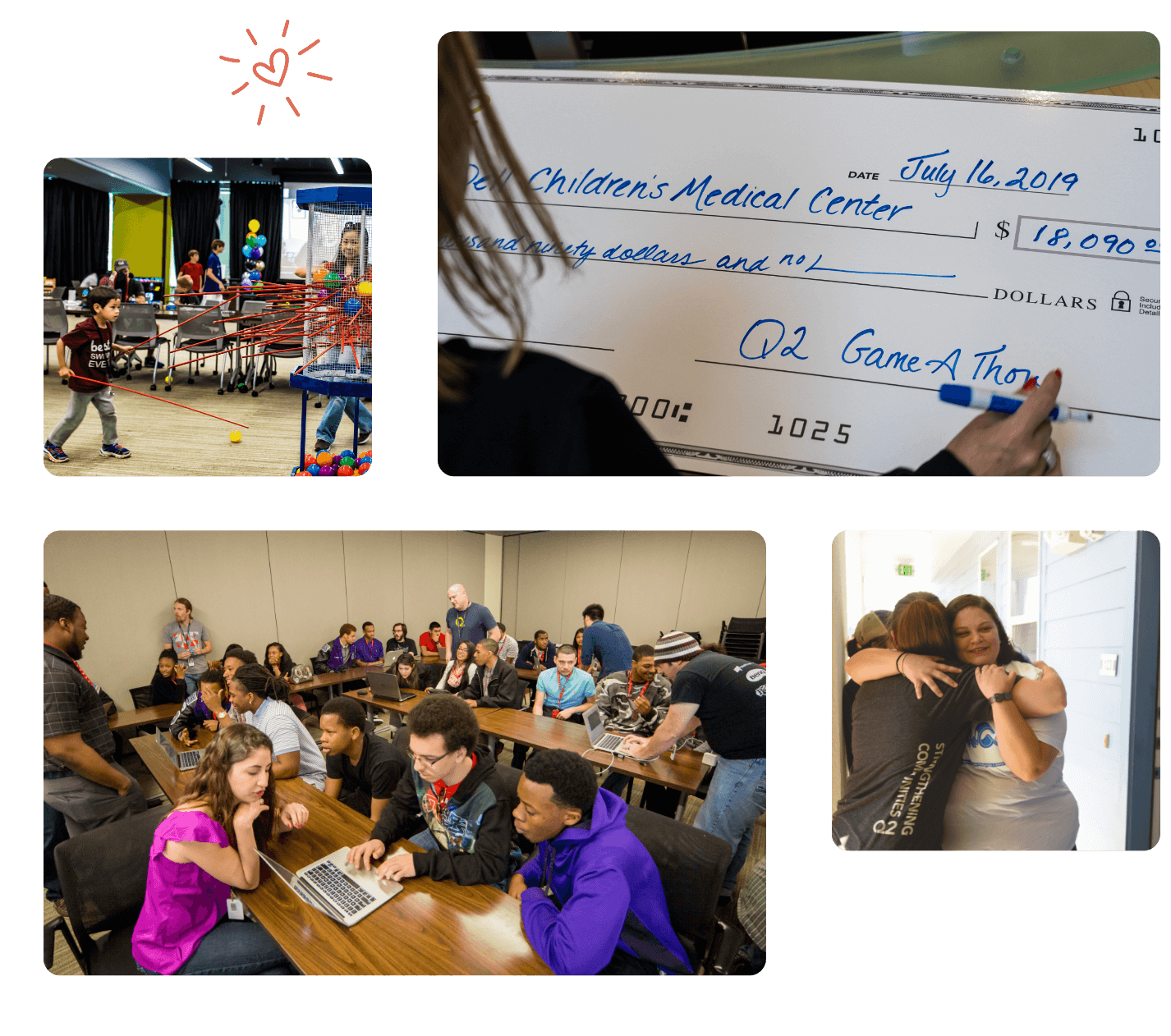 Q2 Philanthropy Fund
Q2 has a long and proud history of providing grants to philanthropic organizations in our communities around the world. The Q2 Philanthropy Fund builds on this tradition, making it stronger, more powerful, more accessible and transparent to everyone.

Click here to find out more about our grant making process.
In 2022, Q2ers volunteered more than 9,000 hours of service to their communities. What's more, in conjunction with its employees, Q2 shared $1.04 million with philanthropic organizations across the globe. Click here to see an overview of our total community impact in 2022.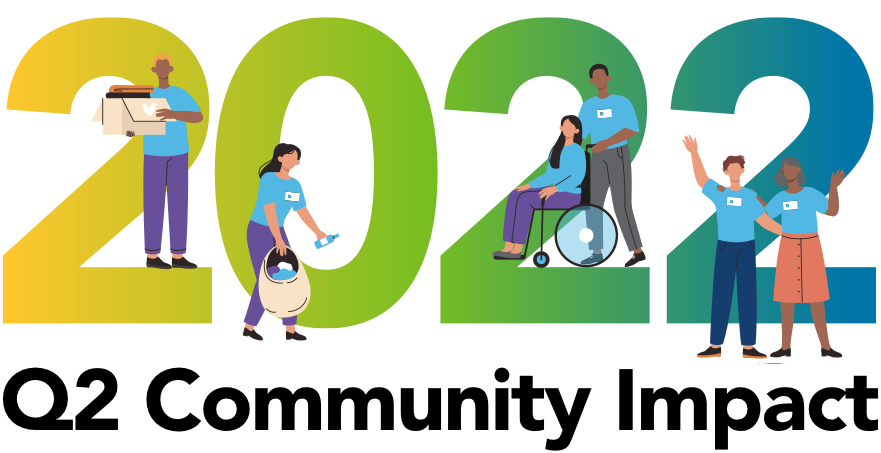 Meaningful help for relevant causes
Our teams invest resources, time, and passion into causes that matter. Q2 supports dozens of wide-reaching organizations, such as the African American Leadership Institute, and YearUp, promoting success of people of color in leadership and technology. Other deserving beneficiaries include Resource Center helping LGBTQ communities, JDRF, and Homes for our Troops, a group helping veterans rebuild their lives with specially adapted homes.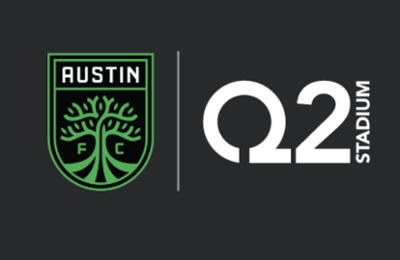 Two teams. One community.
By sponsoring Austin FC's Q2 Stadium, we're sharing our unwavering commitment to strengthen the Austin community by bringing it together in new ways. And together, we're launching new community programs – like an annual $150,000 non-profit giving campaign and the $100,000 Dream Starter Competition for Austin entrepreneurs. Soccer brings people from all walks of life and all over the world together—and we want to be a part of that in our own community here in Austin.
Learn more about the stadium and upcoming events at www.q2stadium.com. Have a dream? Austin FC and Q2 can help make it a reality.
In 2021, Austin FC & Q2 teamed up and launched the Dream Starter competition. The Dream Starter Competition is an annual business initiative allowing Austinites from underrepresented groups to demonstrate ingenuity and compete for $100,000 in "Dream Starter" funds to accelerate their entrepreneurial venture and turn their dreams into reality. As part of Austin FC's Inclusivity through Equity community pillar, this initiative builds on Q2's mission to build strong and diverse communities by strengthening their financial foundations. In collaboration with DivInc and its aim to connect underrepresented entrepreneurs with the resources needed to build profitable, high-growth companies, the Austin FC Dream Starter funds aid Austinites in overcoming financial barriers to attain entrepreneurial success.

The first winner of the Dream Starter competition, Anthony Gantt of At Ease Rentals Corporation, was announced at the inaugural home Austin FC match on June 19, 2021, at Q2 Stadium.
Changing Lanes CDL Driving school was announced as the winner of the 2022 Austin FC Dream Starter Competition Presented by Q2 Holdings Inc., in collaboration with DivInc.
Jumpstart your business venture and apply for the annual Dream Starter competition to turn your dream into reality! Applications open annually in the spring. For more information, visit https://www.austinfc.com/dreamstarter
CAUSES OUR TEAM MEMBERS CHAMPION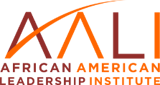 COMMUNITY IS OUR MISSION
We believe in the power of community – and our global team supports relevant causes they believe in and strengthen the communities they serve. Through the use of the Qmmunity volunteerism tracking tool, team members' volunteer hours can translate to additional financial contributions by Q2.
Q2 STRENGTHENING Q2
Q2's mission to strengthen communities translates to our employee community. We work hard to provide ways for team members to stay connected, engaged, productive, and well, especially as the way Q2 team members around the world work is redefined following COVID-19.
Q2 Compassion Fund
We believe in the power of helping each other. That's why we created the Q2 Compassion Fund to give Q2 team members an avenue to share their resources with fellow employees experiencing hardships and disasters.
Support for Diverse Populations
The importance of diverse communities has never been clearer. By sponsoring events such as the Texas Conference for Women, we prioritize fresh perspectives. We highlight the importance of inclusion networking groups and collaboration programs designed to address the needs of diverse groups, including the lgbt+ community, people of color, and more.
One of the things I love most about being a part of Q2 is how they support giving back to the community. As an employee, I have so many options to give back. When COVID-19 essentially eliminated in-person fundraising for my daughter's cheer team, I was able to use my COVID-19 wellness stipend to donate towards team supplies.
JASMINE WILSON, PROJECT MANAGER
COVID-19 reshaped the way Q2 takes care of its employee community. Across the globe, we've adapted in response, deploying a number of supportive programs for Q2's remote workforce, including:
Office furniture, equipment and supplies to make working at home more comfortable
Virtual wellness activities and opportunities to connect ranging from yoga to exercise classes to game nights to cocktail hours and more
Subscription to mindfulness and meditation app