Q2's mission to build strong and diverse communities is especially significant during Black History Month, which is celebrated during February in the U.S. We asked three Q2 team members to share their experiences, and what Black history means to them.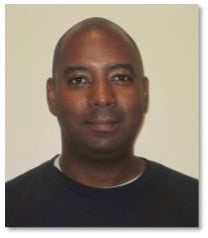 The Importance of Education
Murray Sanders
Senior Implementation Engineer
Who is a key black figure you admire in your personal history, and why?
When I am asked this question, I try not to give the obvious answers that everyone expects – MLK, Malcolm X, Harriet Tubman, etc. I grew up around educators, so it was stressed to us that we must learn on a daily basis and go to school. So, people like Ruby Bridges (who was six years old in 1960 when she went to a desegregated school where she was not welcomed) are individuals I admire. Her dad did not want her to go to the newly desegregated school due to the violence she was going to encounter, but her mother insisted she go to the newly desegregated school if it meant she could receive a better education. Her mother stated that her current education was not inferior – it's just that if she had a chance for more learning opportunities, she wanted her children to take advantage of those opportunities. Phyllis Wheatly is another person I admire because she did not have a formal education and published poetry in the 1700s. She was the first African American to do so, and third woman at that time to publish a book of poems. These individuals believed in education, and ultimately, their love for learning played a huge part in their success.
What does Black History Month mean to you?
It's a time for everyone to reflect on what African Americans have contributed to America and to take some time to learn something new. Everyone has a story, and a lot of cultures have contributed to America's success. It's a good time to learn something new about Black History and share that information with our local communities as well. Specifically, sharing information about the individuals who worked on a local level and helped move our community relationships forward. We often overlook what people did in our own communities that helped make our society a better place on a local level to the benefit of everyone.
What do you teach your children about Black history?
I teach them about individuals and events that happened to African Americans, because if you don't know where you come from, you don't know where you are going. We have talked about events from the time Africans were brought to America as slaves all the way up to the inventor of the Super Soaker, Lonnie Johnson. History is one of our studies that best rewards our research, so we try to expose our kids to anything related to Black history, because this history is intertwined with the history of America.
How do you celebrate Black History month?
I'm not much into celebrations because I try to take advantage of every day. There is always something to learn about Black history, so every day is a celebration through learning about Black history and all cultures here in America.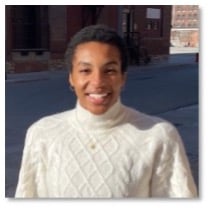 Live Life Unapologetically
Orie Agbaji
Regional Sales Manager
How has Q2 changed since you've been here?
With the newly formed ERGs, I have found myself feeling connected to so many people who look like me and share similar life stories like mine. While Q2 has always had a great culture, I feel that through these recent DEI efforts, I now truly have a place where I belong.
Who is a key black figure you admire in your personal history, and why?
I admire Rachel Adams, a former Texas Longhorn and current Women's Olympic and professional volleyball player. While playing volleyball, she was always a role model I always looked up to on and off the court. And now in my professional career, she continues to inspire me to be a bold Black woman, live life unapologetically and continue to take up space.
What does Black History mean to you?
Black History to me can be summed up in a quote I once read; "Black History means taking ALL that wasn't given then and making opportunities for today." When we celebrate Black History Month, we should never forget those who paved the way before us, granting us the opportunities we have today.
What do you teach your children about Black history?
I don't currently have children, but when the time comes, I plan to follow in my mother's footsteps and build out a Black library. Since my mom was a schoolteacher, she knew the importance of one, reading and two, reading about our culture. My brother and I each had a bookshelf in our rooms filled with stories about Black children, Black Historians, Black History, and books written by Black authors. From a young age I was able to see myself in these books and that is something I want my own children to experience.
How do you celebrate Black History Month?
While I love to treat every month as Black History Month, I make sure that during this special month I take time to learn, rest and reflect on my life – the highs and the lows – as well as celebrate all the strong Black men and women who have come before me. I dive into BHM podcasts, attend local Black women events and make sure I am celebrating each and every day of the month. (My pockets are usually hurting after February due to extravagant spending, because duh ... Your girl is going to pamper herself all month long!)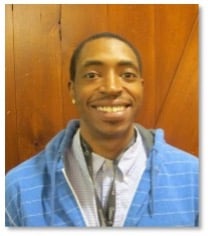 Freedom, Strength, Courage and Forgiveness
Terence Wilbert
Software Engineer
How has Q2 changed since you've been here?
Q2 gave me a chance at a time when engineers that looked like me were not hot on the market. I have seen the growth and effort from Q2 in the DEI area during my tenure throughout several levels of the company. And I can see Q2 doing its part to try and form a pipeline for different diversities into tech with efforts in things like Code2College and other avenues we are involved in.
Who is a key black figure that you admire in your personal history and why?
I admire Bill Russell – one of the greatest to play the game of basketball – who played during an era of Jim Crow and was still able to make an impact. I admire the success he was able to have during that time. He was the first Black head coach of an All-American professional sports team and a man that stood for more than just the sport he played. He had the courage to speak up and stand with other people facing the same racism and segregation.
What does Black history mean to you?
To me, Black history means freedom, strength, courage and forgiveness. It motivates me to understand what the people before me went through for me to have the opportunities I have today.
---
Relevant Resources
Read more about Q2's culture and its mission to build strong and diverse communities.

Q2 is a proud founding sponsor of Austin's African American Leadership Institute (AALI), which is designed to enhance civic awareness and leadership opportunities to make an innovative community impact on Central Texas.

Click here

to learn more.