We take our work seriously, but have fun doing it.
Q2's culture is built around collaboration—and nothing builds trusting, collaborative relationships like a fun atmosphere and a shared sense of purpose.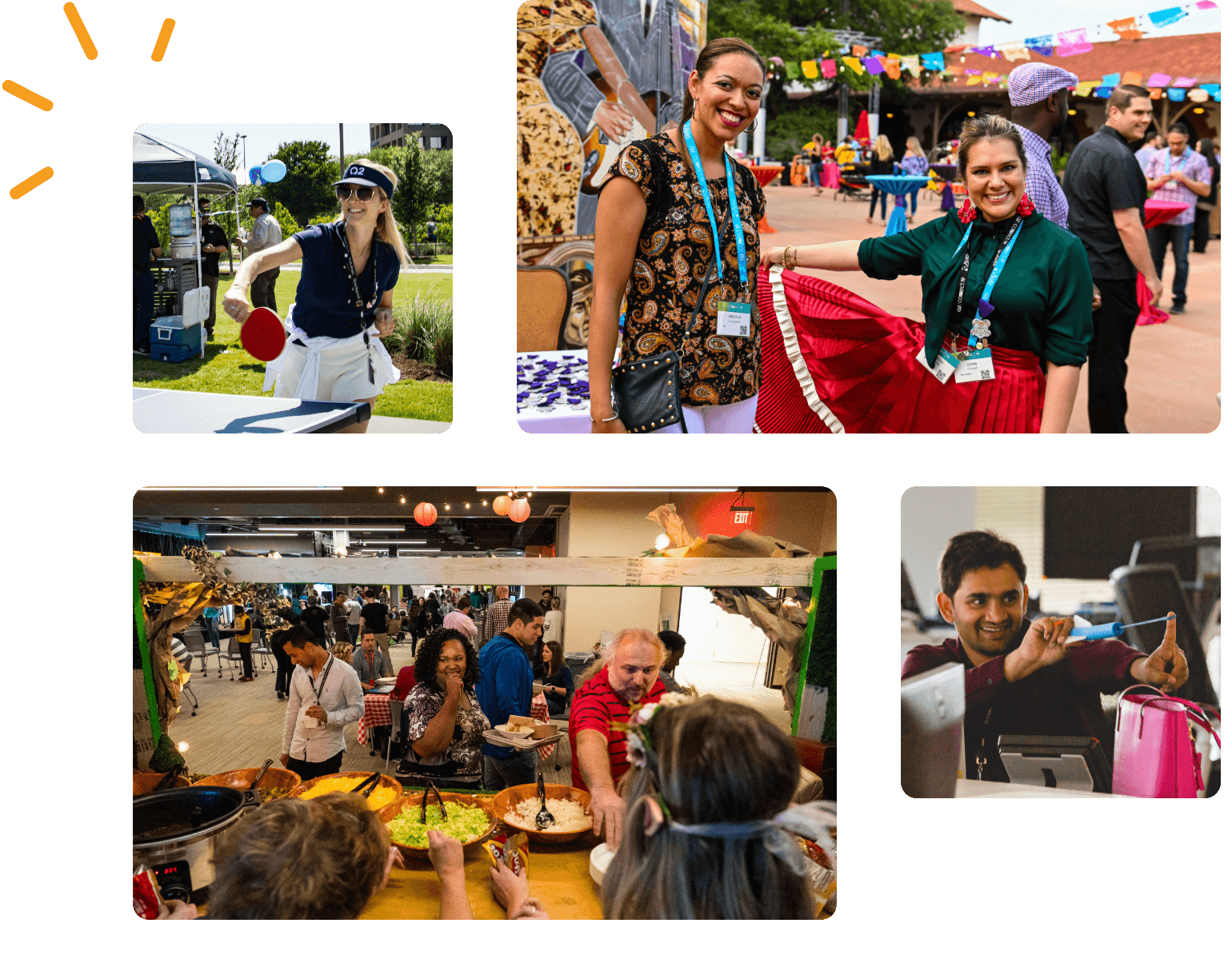 CELEBRATING SUCCESS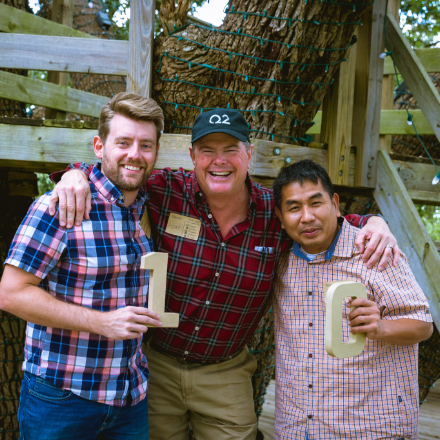 Years of Service
We recognize employees who have reached major anniversary milestones in a variety of fun and creative ways.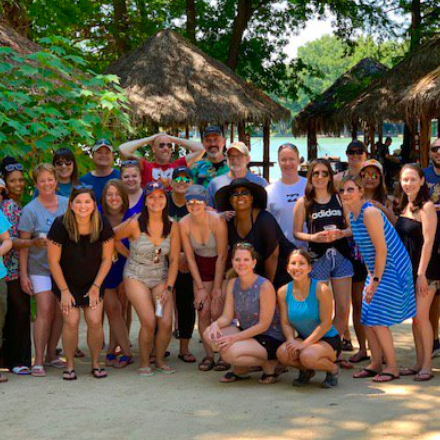 Circle of Awesomeness
Q2peeps nominate high-performing team members from across the organization to receive special recognition, including cool rewards and perks.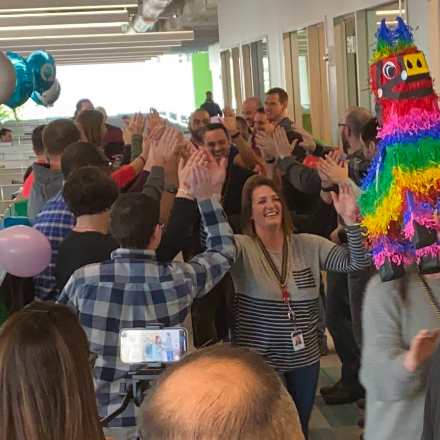 YouEarnedIt Points
We recognize hard work, results, and teamwork with points that can be redeemed for prizes or donated to community causes.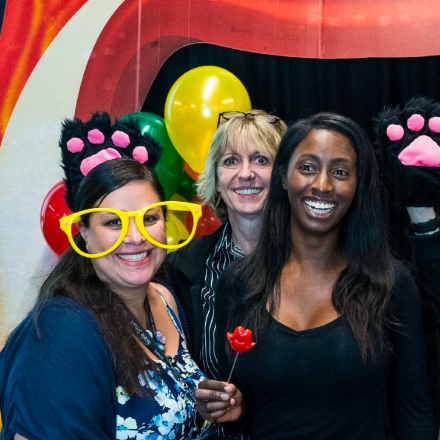 Happy Birthday to Us
In recognition of how far we've come since 2004, Q2 annually celebrates our "birthday" with fun activities and gifts for our amazing peeps.
Dodgeball & virtual Olympics
We like to mix a little friendly competition while supporting our community partners, raising money while working up a sweat on the dodgeball court—or, this year, hosting the first Q2 virtual Olympics benefitting Code2College, JDRF, Friendship Home of Lincoln, HelpAge India, and food banks in many communities.
Holidays across the globe
As a global organization, Q2 embraces an array of cultures and regional holidays around the world.
Team building and more
Movies, escape rooms, virtual happy hours, book clubs, lunch-and-learns, costume contests, ping-pong play-offs, rock-paper-scissors tournaments—the list goes on and on. We make time to relax, have fun, and let our hair down together.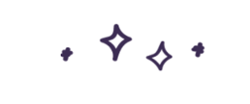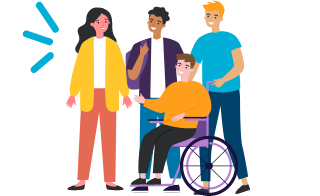 DIVERSE POINTS OF VIEW
Recognizing and embracing the variety of our experiences make us stronger, more flexible, and uniquely innovative.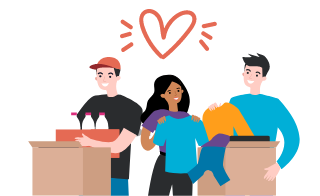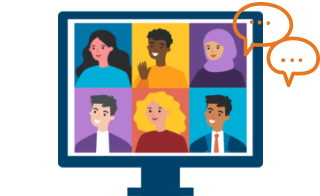 OFFICES AROUND THE WORLD
We're a global company in the best sense—bringing together people from all over the world to create a whole greater than the sum of our parts.
PERKS FOR OUR PEEPS
These are just a few ways we've built a culture of trust, recognition, and caring for our amazing people.
Generous Paid Time Off

To keep our peeps productive and happy, we offer plenty of opportunities to relax and unwind.

Remote Work & Wellness

We're staying safe, productive, and healthy with benefits that support remote workers and resources designed to keep team members happy and well.

Perfomance Bonuses

Hard work and results get rewarded. We offer competitive bonuses and a lot of recognition for jobs well done.

Corporate Social Responsibility Program

How we at Q2 focus and magnify the time, talents, and treasure of our people.
It's great to be working for a company that values its employees. Your efforts and achievements are recognised and valued. The team in Sydney is awesome and I can't wait to see how we continue to grow in the future!
TIANA COOPER, CUSTOM EXPERIENCE MANAGER
We've been recognized for the way we prioritize our people's needs, collaborate effectively, and reward our amazing Q2peeps for their contributions and commitment to community.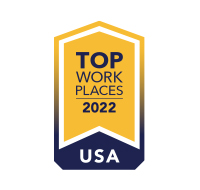 Voted one USA's Top Workplaces, 2022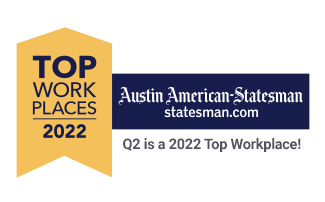 Voted one of Austin-American Statesman's Top Workplaces, 2011-2022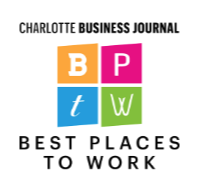 Voted Best Places to Work by the Charlotte Business Journal, 2020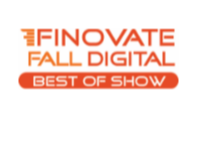 Winner of FinovateFall's Best of Show Award, 2020
We're supporting our customers and communities during COVID-19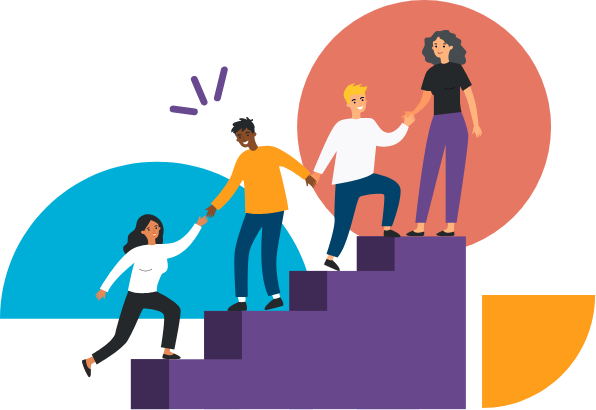 From going virtual and charitable giving to finding ways to help our customers digitally connect with their customers in this new normal, we've worked hard to reduce the impact of the pandemic in our communities.