International Women's Day is celebrated annually on March 8, and the U.S., UK and Australia observe Woman's History Month during March. The knowledge, experience and fresh perspectives women provide are central to Q2's mission. We asked four Q2 team members to share their experiences and what women's history means to them.
Celebrating Women Every Day
April Thomas
Director, Product Management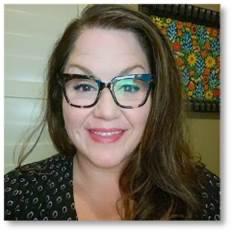 How has Q2 changed since you joined?
In my relatively brief time here, I've seen a massive effort by Q2 at every level to take DEI seriously and make it a table stakes item. The investment in learning, growing and creating a space for both has been significant. In addition, the empowerment and support to discuss and promote DEI as a leader to our teams have grown tenfold. It makes me proud to see the desire to do and be better.
How do you celebrate Women's History month?
I believe in celebrating women every day; it is integral to the way I live my life. I use this month to highlight the opportunities we have as a business and community to celebrate women and really drive home the importance of all of us "walking the walk." Every year, I send an email to my teams and colleagues that I got from an executive in 2016 that really moved me. He spoke about unconscious bias and made a pledge to be better and challenge that. That was the first time I ever had a leader address it and commit to making it better. That email gave me so much hope. When I send it out, I'm always overwhelmed by responses from colleagues, especially men, to making a pledge to overcome unconscious bias. Keeping the conversation open and ongoing is how we drive change.
If you have children, what do you teach your children about Women's history?
I have two boys and since they were babies, we've set the standard that two things matter about a person – their heart and mind. It is extremely important to me to raise young men that understand the significant contribution women and other underrepresented communities have made and continue to make despite inequality. We read about, talk about and live in a diverse world in our household, and I believe that's where the change begins.
Sharing Stories of Resilience
Abeer Thomson
Senior Manager, Q2 Marketplace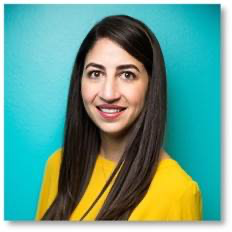 How long have you been at Q2 and what do you do?
I have been at Q2 for 1.5 years and lead the Innovation Studio partner engineering and operations team. I was previously at Q2 for about four years and had the opportunity to come back in late 2020.
What does Women's History mean to you?
Women's History, to me, is a story of resilience. Talented and brave women have paved the way for women today, and we are blessed to have the platforms we do. While there is still work to be done, Women's History continues to breathe resilience into all women to continue the progression to equality. Their stories have inspired our generation and our stories will inspire the generations to come.
Who is a woman that you admire in your personal history and why?
I feel so grateful to have so many women come to mind when asked whom I admire. That being said, I'd like to focus on my grandmother. She grew up in an impoverished city in El Progreso, Honduras. She had eight children and owned her own business in the form of a storefront. Her store has always been connected to her home, highlighting the value of work-life balance and family. Today, she is 86, healthy, and has an immediate family of over 50 people who hustle every day, but always make it to her home for Sunday lunch. She has passed on her passion, kindness, work ethic and sense of community to all of us.
Making the World a Better Place for the Next Generation of Women
Girija A M
Lead HR Business Partner, Q2 India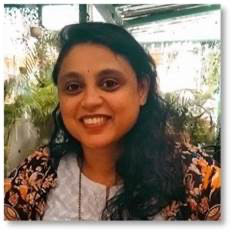 How long have you been at Q2 and what do you do?
I have been at Q2 for a little more than three years. I am the Lead HR Business Partner for Q2 India. I am an advocate and consultant to the business and manage team members' development and welfare.
What does Women's History mean to you?
We individuals have a responsibility in building nations and societies by accurately representing the contributions of both men and women. In the past, while the contributions of men and women were equal, the contributions of men were often emphasized.
Women leaders appeared who fought for equality Susan B. Anthony, Sojourner Truth, Lucy Stone, Lucretia Mott, Elizabeth Cady Stanton, Harriet Tubman, Alice Paul, Sarojini Naidu and Savitribai Phule. The journey of all these amazing leaders and their selfless contribution toward true equality is a valuable life lesson. Women's History month is about celebrating the success of these leaders. It is about understanding the thought process of these leaders, their approach to the challenges, their selflessness and inspire our contributions towards making this world a better place for the next generation of women.
If you have children, what do you teach your children about Women's history?
I have a teenage daughter; whenever we discuss how to celebrate International Women's Day, I have always talked about how these women broke the barriers in our fight for equal status. I have always encouraged her to understand the history of why some of the above women had to lead the change towards equality. I want her to Incorporate the learnings in her life journey and always speak up against any inequality she sees.
Emphasizing Growth, Inclusion and Respect
Sara Ross
Senior Manager, PMO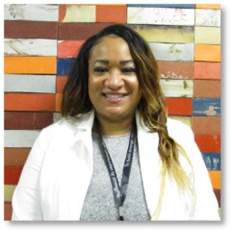 How long have you been at Q2 and what do you do?
I have been at Q2 for 3 1/2 years, and I'm a Delivery Manager for the Premier Services Delivery Team. I am accountable for the overall software delivery of four of Q2's largest financial institutions.
What does Women's History mean to you?
To me, it's about growth, inclusion, respect and highlighting the wonderful works of many amazing women. To me, this shows the vital role women have played in the development of society and that we continue to be an intrinsic part of building the future. I am proud to be a woman!
Who is a woman that you admire in your personal history and why?
I admire former first lady Michelle Obama. Mrs. Obama started from meager beginnings, but she knew her circumstances did not have to dictate her future. She believed in herself and put in the demanding work to achieve her goals. She is kind and dedicated to helping others achieve success. Watching Mrs. Obama from afar showed me that no matter what color or gender you are, anything is possible when you believe in yourself and never give up. I work to instill these same values in my daughter today.
Relevant Resources
Take a look at the following resources relevant to Women's History Month.