People across the U.S. celebrated Veterans Day on Friday, November 11. We asked three Q2 team members to share their experiences and observations about what the day means to them.
Different Backgrounds, One Mission
Joanne Meyers
Senior Data Center Engineer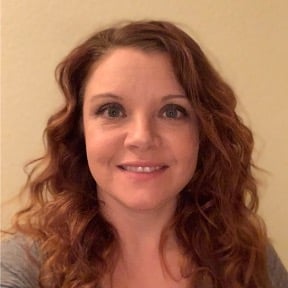 What does Veterans Day mean to you?
Veterans Day is the day that I take stock of the impact my service had on my own life's journey. I came from a single-parent, low-income family, and because of the circumstances of my childhood, I only finished the ninth grade in high school. I joined the Army when I was 17 years old with just a GED, but the Army taught me to repair medical equipment, and I took that training and earned my Bachelor of Science in biomedical electronics. That morphed into a cybersecurity career, and then I earned my Master of Science in cybersecurity and information assurance. I have been able to give my children the life I dreamed of for them, and I would never have been able to do that, or work for Q2 in the capacity I do, without the benefits of my service. It also taught me about many people not like myself who came from diverse backgrounds, and some of those people became lifelong friends that I value so much. Veterans Day reminds me that this country is full of amazing people from all walks of life, and it was my honor to give up some of my freedoms for five years to help ensure theirs.
What do you want people to understand about Veterans Day?
Most veterans are proud of our service and value the life skills and education we obtained while serving our fellow Americans. But that isn't the whole picture. Many of us, myself included, have physical and mental trauma that will continue to impact our lives forever. Our sacrifice isn't always visible like our battle buddies who may have lost limbs or lives, but it's there, even when we don't talk about it. I also served during the era of "Don't Ask, Don't Tell," which made it very difficult for people to even do something as basic as talk about their partner while deployed to combat zones for sometimes 12-18 months at a time. Hiding who I was dating from my "Army Family" caused a lot of stress and fear. I think most people have heard of the rates of sexual assault on women in the military and the high rate of suicide and homelessness among veterans, as well. These things are all part of a much larger picture of the complex way in which we think of Veterans Day and our own service.
How has your service in the military helped prepare you for your role at Q2?
The Army made me very good at being able to change directions quickly and find new solutions to problems with limited resources and time. Those skills are invaluable in this ever-changing industry, especially given the unprecedented challenges of the last two and half years. My service also taught me how to talk to and work with people from all over the world and be able to communicate effectively to get things done. It helped me learn to be conscious of cultural differences so that I am aware of how my words and actions could be perceived by people from different regions of the world and to give grace to those who may not realize their words or actions might be perceived as rude or offensive in my own culture.
If you want to do something to honor veterans, please consider volunteering with or donating to a veteran's support organization like The Fisher House, Mission22, Modern Military, or Grace After Fire.
To Serve and Protect
Bruce Dragoo
Solutions Consultant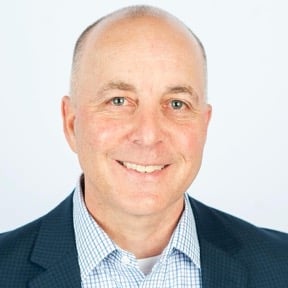 What does Veterans Day mean to you?
This day has a special place in my heart for my father. He was an Air Force mechanic stationed in the Philippine islands during WWII. While he didn't share many stories of his time there, he was always very proud of the work he did to keep our pilots flying with the best possible aircraft. This helped me make the decision to join the armed forces right out of high school. It is a special honor to be one of the men and women who are veterans.
What do you want people to understand about Veterans Day?
Veterans Day is an opportunity to honor those who have made the commitment to serve and protect our nation. Without these veterans our country, rights and freedoms could look a whole lot different. It is a simple way to say, "Thank you for your service to our country!"
How has your service in the military helped prepare you for your role at Q2?
The experience showed me how a group of people from many different backgrounds and parts of the world can come together to solve problems. It also instilled a level of discipline in me that has served me well throughout my professional career.
Lessons in Leadership
Tony Hall
SVP, Engineering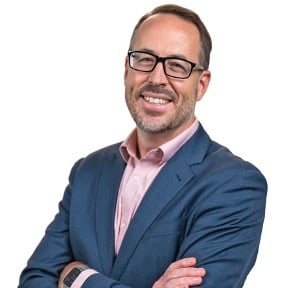 What does Veterans Day mean to you?
Veterans Day is when we come together as a country and show appreciation and gratitude for the people who volunteered to represent and defend our country. For me personally, I feel pride that I made the choice to serve my country so many years ago.
What do you want people to understand about Veterans Day?
I think the one thing I would want people to know about Veterans Day is that it's about appreciating the people who signed up to serve the country, and not necessarily what they were asked to do by their country. Meaning, you may disagree with us having to go to war, but that the veterans in almost all cases never had a choice. They are there to serve their country.
How has your service in the military helped prepare you for your role at Q2?
Military service taught me that to be a good leader, you must first be a good follower.