A Message from Q2's New President
By Kirk Coleman
The ability to adapt and respond to rapid changes in the industry has become undeniably critical in recent years. Embracing both opportunities and challenges with agility and foresight is essential to thriving in this dynamic market. This is especially true in the financial services industry, where account holder expectations continue to evolve, requiring banks and credit unions to promptly respond in order to stay competitive.
As a former Q2 customer, I understand the pressures that bankers face. In my new role as Q2's President, I am committed to ensuring Q2 continues to enable our customers to navigate these uncertain times and emerge stronger. I know firsthand that Q2 has the right talent, technology and vision to help financial institutions transform their businesses and serve their communities.
Thank you for your partnership!
Kirk

---
Digital Innovation


Q2 Announces New Solution to Help Financial Institutions Automate Instant Payments
Q2 recently announced Q2 Instant Payments Manager, a new solution designed to help financial institutions manage instant payment workflows from end-to-end with the new Clearing House RTP ® and Federal Reserve FedNow SM instant payment rails.

Planning for RTP® and FedNowSMServices
As The Clearing House's RTP adoption continues to accelerate and with the launch of the Federal Reserve's FedNow Service, financial institutions are getting serious about implementing instant payments to serve their commercial and small business customers.

Watch the Webinar Recording →




Treasury Management Steps Into the Spotlight
by Gita Thollesson | Manager, Strategic Advisory Services
As lending costs rise, financial institutions are placing increased emphasis on cross-selling. When that cross-sell incorporates Treasury Management products and services, the return on equality (ROE) impact can be powerful. Discover Treasury Management insights from Q2's State of Commercial Banking July 2023 Market Analysis.

Launching Tap to Pay on iPhone
The new Tap to Pay feature on iPhone works seamlessly with Autobooks, a digital payment acceptance solution already integrated within the Q2 digital banking platform. In this webinar recording, representatives from Q2 and Autobooks explain how Tap to Pay on iPhone works.
---
Customer success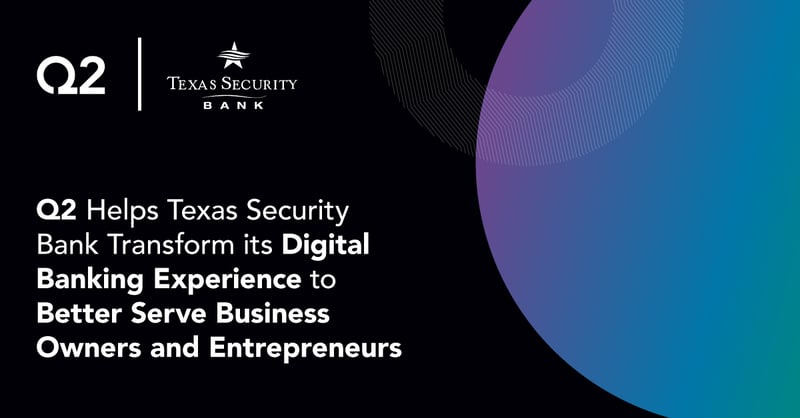 Texas Security Bank Revamps its Digital Commercial Banking Experience with Q2 Catalyst
Texas Security Bank wanted to provide account holders with a unified digital experience. Learn how they transformed their commercial clients' experience with Q2's best-in-class digital banking platform and innovative solutions to help win, onboard, serve and grow client relationships.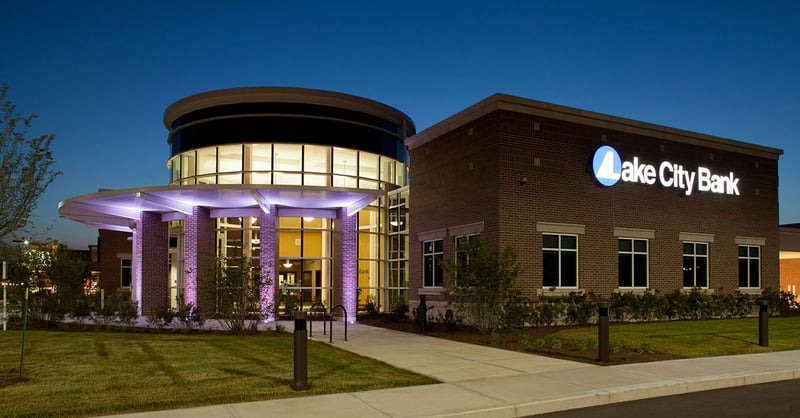 Lake City Bank Increases Active Digital Banking Users with Q2 Solutions
Q2's Premier Services team helped Lake City Bank develop and execute its digital transformation roadmap. As a result, 85 percent of its account holders have become active digital banking users within the first year of implementing Q2 solutions.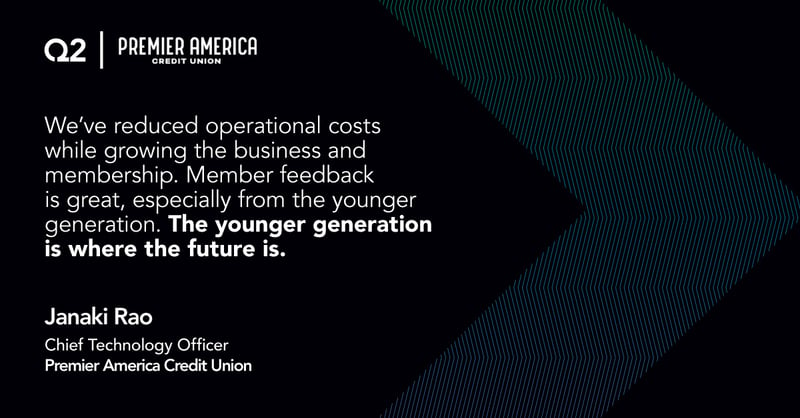 Premier America Credit Union Grows New Member Accounts 5X with Q2 Gro
Premier America Credit Union reduces operational costs while growing its business and consumer membership with Q2 Gro's next-generation digital account opening and onboarding solutions.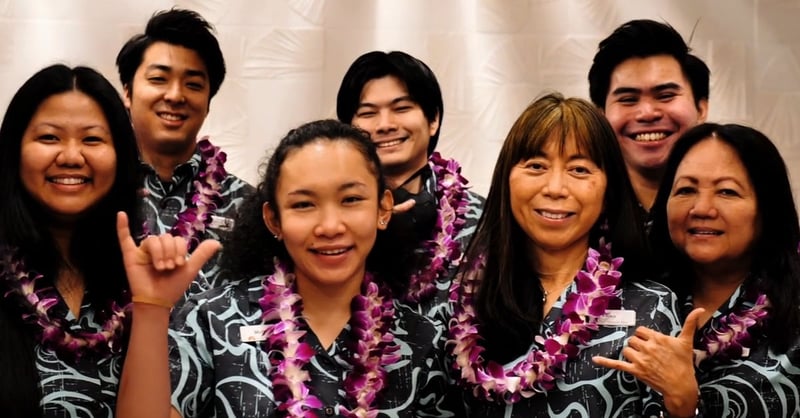 First Hawaiian Bank Selects Q2 to Transform its Commercial Lending Business
First Hawaiian Bank is expanding its partnership with Q2 to optimize client relationships, enhance internal team collaboration and drive more profitable deals with Q2 PrecisionLender.
---
Market Trends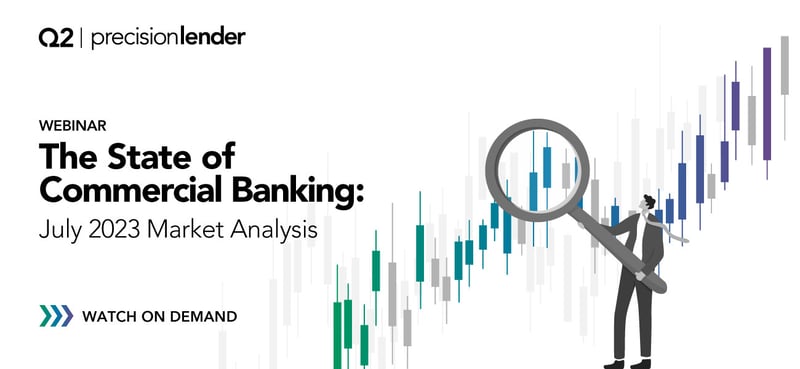 State of Commercial Banking Report
2023 has been anything but normal, so we decided to share a mid-year update of our annual State of Commercial Banking analysis. Watch the on-demand webinar with Q2's Gita Thollesson and Tim Shanahan to see what Q2 PrecisionLender data tells us about how banks are faring.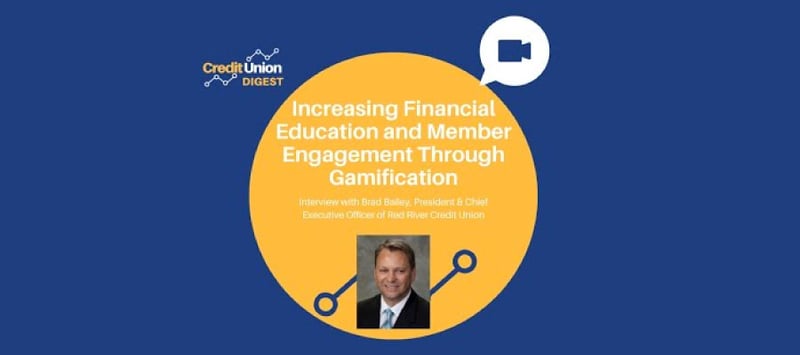 Red River Credit Union Helps Members Increase Financial Literacy
Texas-based Red River Credit Union (RRCU) wanted to bring financial education access to its 115,000 members, plus its community and local schools. Learn how RRCU, through Q2 Innovation Studio and fintech partner Zogo, delivered over 110,000 bite-sized financial literacy lessons to their community.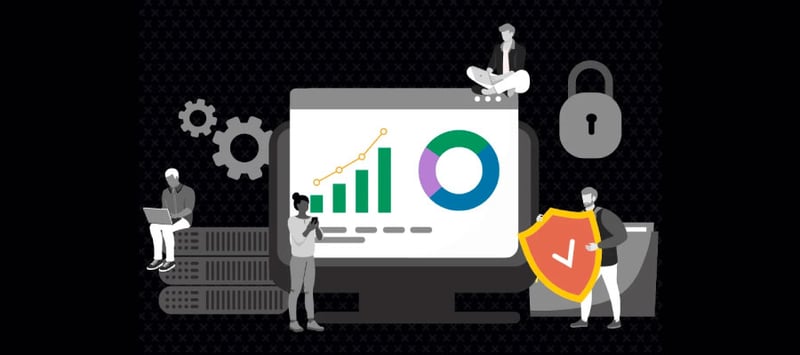 Q2 Launches New Q2 Security Insights Solution
by Jordan Hager | SVP, Global Technology & Operations

The new Q2 Security Insights solution provides Q2 customers with a deeper understanding of their overall security landscape, helping them protect their digital banking environment and informing their security strategy.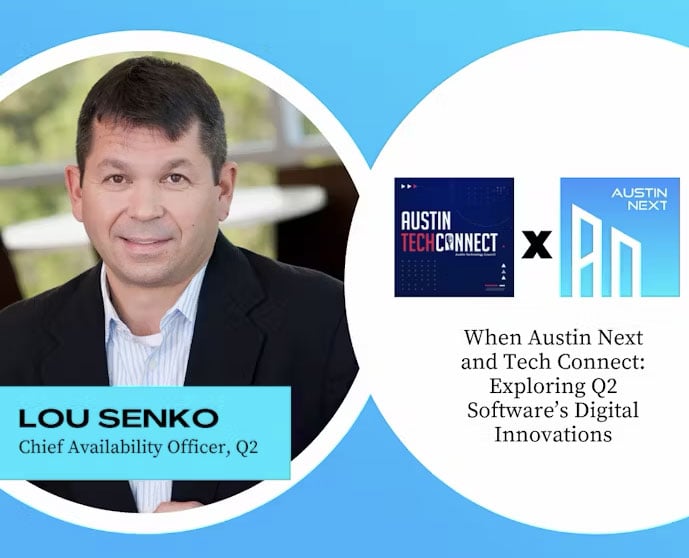 Austin Next and Tech Connect Podcast: Exploring Q2 Software's Digital Innovations
In a recent podcast, Q2 Chief Availability Officer Lou Senko delved into Q2's pivotal role in fostering innovation. The discussion revolved around Q2's profound engagement with the vibrant Austin community and its strategic efforts to cultivate a sustainable future for digital banking.
---
Industry perspective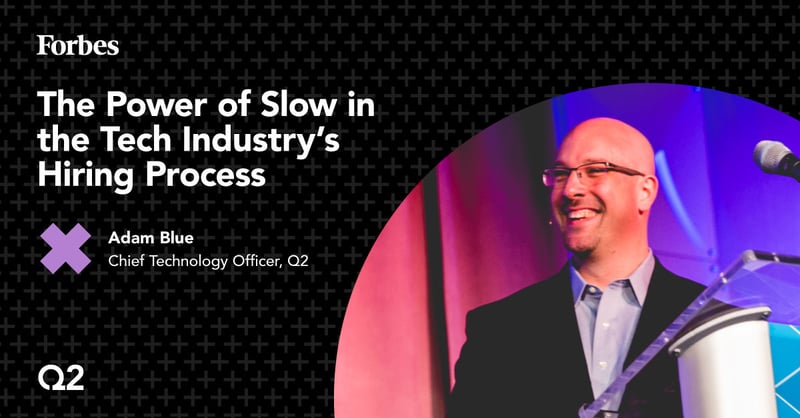 The Power of Slow in the Tech Industry's Hiring Process
by Adam Blue | Q2 CTO
"If you don't hire people with room for growth, they won't help your company grow." In his latest Forbes Technology Council article, Q2's Chief Technology Officer Adam Blue reviews how to embrace the power of slow by slowing down hiring processes in the tech industry.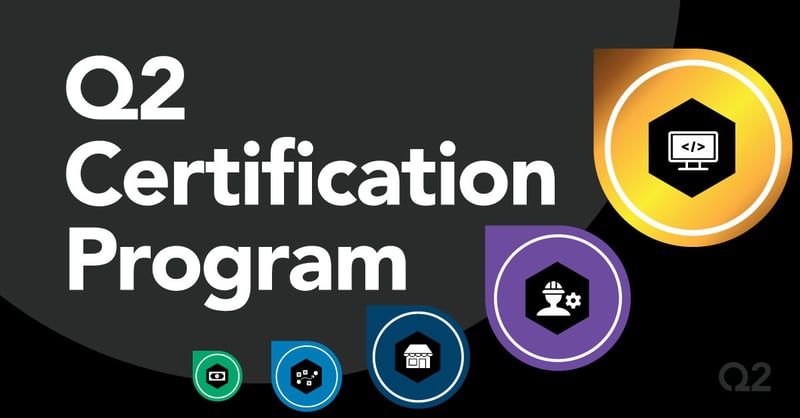 Q2 Launches New Certification Program
The new Q2 Certification Program was designed in response to our customers' desire to bolster their technical and business acumen. The program is aimed at maximizing the impact of Q2 products and solutions, better supporting Q2 platform users.
Upcoming Events and Trade Shows
Stop by the Q2 booth at the following events to learn the latest on our products, services, solutions and strategies.
September 5-7—Omaha, NE

September 19-21—Snowbird Resort, UT

October 5—New York, NY

October 16-19—Indianapolis, IN

October 22-25—San Diego, CA

October 22-25—Las Vegas, NV
---
COMMUNITY AND CULTURE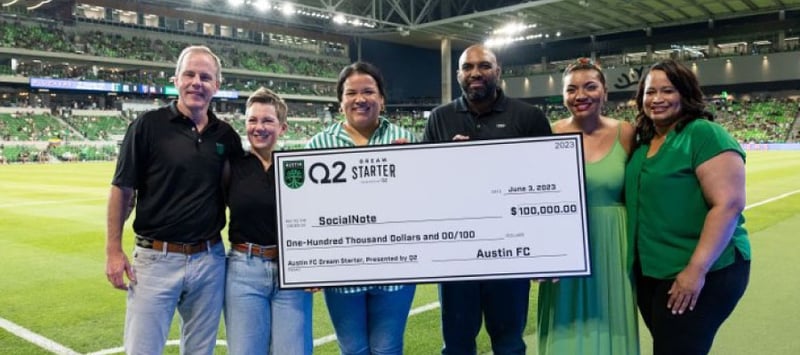 SocialNote Wins the Q2-Sponsored 2023 Austin FC Dream Starter Competition
SocialNote has been named the 2023 Austin FC Dream Starter Competition winner. SocialNote, an Austin-based startup, was awarded a $100,000 grant to accelerate its one-of-a-kind web app designed for school-based social workers to manage interactions with students and families.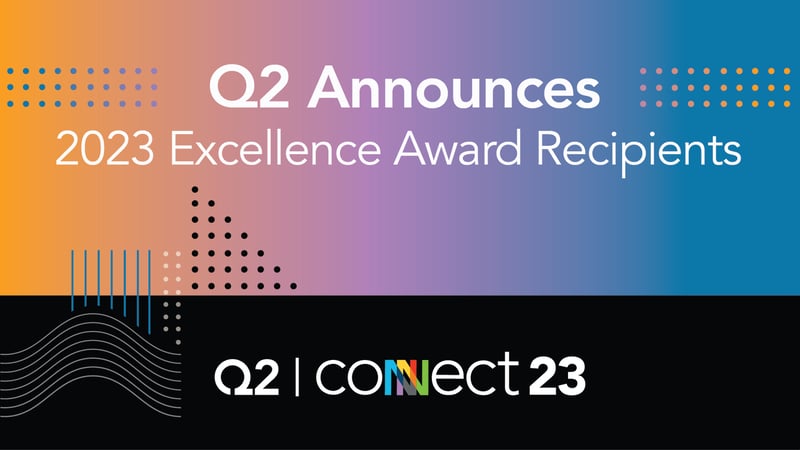 Q2 Announces 2023 Excellence Award Recipients
The 2023 Q2 Excellence Awards recognize banks, credit unions and financial services organizations that have demonstrated best-in-class, differentiating qualities, ranking them among the industry's best.