Message from Kirk Coleman, Q2's Chief Banking Officer
Building a Better Ecosystem to Enhance the Client Experience
By Kirk Coleman, Chief Banking Officer, Q2
Financial institutions (FIs) are inundated with information about the newest industry developments, and it can be a challenge to discern between hype and reality. At the same time, they understand the importance of finding new ways to enhance their offerings to meet their account holders' needs.
With that in mind, we are doubling down on our commitment to help our customers identify digital strategies that address their unique needs as they navigate the market.
Our Q2 Catalyst announcement is a notable example of how we are enhancing our focus on creating outcomes for our customers, not simply providing solutions. It is an example of our decision to take an even more holistic view of what FIs like yours need and how we can provide an ecosystem to address those needs. Q2 Catalyst is a broad suite of commercial banking solutions designed to help commercial bankers win more clients, onboard them faster, enable them to serve their customers better and grow deeper, more profitable commercial relationships.
We are excited to partner with you as you serve your clients and make an impact in your community.
Regards,
Kirk
---
DIGITAL INNOVATION
Delivering Customer Success
---
Q2 Modernizes Commercial Banking with Q2 Catalyst
Q2 announced the introduction of Q2 Catalyst, a broad suite of commercial banking solutions designed to deepen relationships with commercial and small and medium-sized businesses (SMB) through tailored digital experiences...
---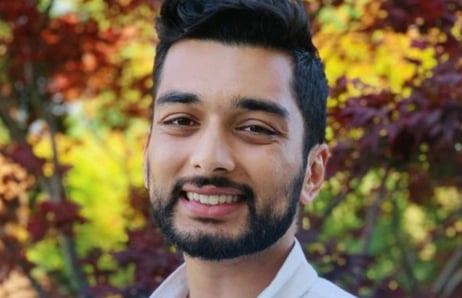 Forbes: Helix Enables Banking As A Service For Fintechs
Helix by Q2 provides highly flexible banking as a service (BaaS) to fintech firms that have developed innovative services and have then decided to offer a tailored banking component too.
---
Q2 and ALTR Expand Partnership to Deliver Unparalleled Data Control and Protection to Financial Institutions
Q2 and ALTR, an innovator of complete data control and protection solutions, announced the long-term extension and expansion of their strategic technology partnership through 2026 to deliver unrivaled data governance and security to Q2 customers…
---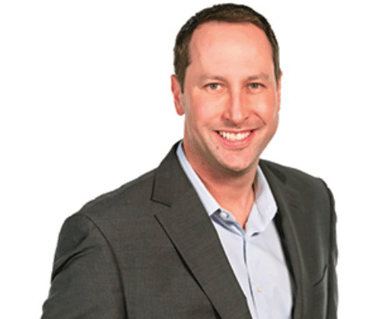 The Financial Brand: The Place for Banking Innovation Is Not Channels, But Ecosystems
Innovation in digital banking is about more than transplanting in-person services into an app. It requires banks and credit unions to examine, understand and then drastically change their relationships to the people and businesses they serve…
---
deBanked: Fintech is Bringing Data to Banking, and It's Going to Change Everything
As the rush to innovate legacy finance and its surrounding institutions continues, companies across the fintech space are rushing to build tech-infused brands while designing and marketing innovative financial products. Paul Walker, Senior Vice President of Revenue and Partnerships at Helix, spoke with deBanked about how tech's impact…
---
MARKET TRENDS
Barlow Report and Q2: Are you prepared for what's next in Small Business Banking?
There's a gap between what small businesses want and what their financial institutions are delivering. Seamless banking experiences are a top priority for today's SMBs, yet 66% say their online banking platforms lack it.
On April 27th, Q2 and Barlow Research hosted a webinar in which they uncovered pressing market findings around the reality of small business banking and how you can prepare for what's next.
Watch this webinar on-demand to learn the 3 distinct shortcomings in SMB banking today; pivotal opportunities to capture to help your FI can stay in the game and slay expectations; and future projections for what's at stake if you don't step up?
---
Upcoming Webinar with Jim Marous: Keys to a Successful Digital Banking Onboarding Process
With more consumers researching and opening new banking accounts on digital channels, the need for a strong multichannel onboarding process has never been more important. Without a focused commitment to building real-time engagement across the entire customer journey, revenues and loyalty can be lost.
In this webinar, Jim Marous and Lee Willis will discuss the keys to developing a winning onboarding program. Areas of emphasis include:
When does onboarding begin

What channels should be used

How can data and analytics drive results

What is the right amount of communication

What are the major barriers to success

How should you select an onboarding partner
---
INDUSTRY PERSPECTIVE
Forbes: Three Principles For Financial Institutions To Create Experiences That Customers Love
By Adam Blue, EVP & Chief Technology Officer
As Q2's Chief Technology Officer, Adam Blue drives the overarching innovation strategy to solve current and future customer challenges.
Whenever I discuss customer experience in…
---

Building a Better Member Experience and Fueling Engagement
Stanford FCU's CEO shares how they transformed their user experience to meet the expectations of their tech-savvy members. Watch this vlog to see how they simplified and built a better member experience to fuel engagement.
---
Forbes: At The Intersection Of Growth And Complexity



By Lou Senko, Chief Availability Officer



Chief Availability Officer Lou Senko shares his perspective on managing the complexity of a growing business.
---
Q2 Named a Leader in New IDC MarketScape for North American Digital Banking Customer Experience Platforms
Q2 named a Leader in the IDC MarketScape: North America Digital Banking Customer Experience Platforms 2022 Vendor Assessment report.
---
COMMUNITY & CULTURE
Giving Back to the Community and the Planet
April is National Volunteer Month, and it's a perfect time to embrace the people-centric philosophy of Q2 Spark, our corporate social responsibility program that supports our employees as they use their time and talents to positively impact their communities.
In April, nearly 30 Q2 volunteers gave their time to help at Urban Roots, a 2021 Q-mmunity Gives winner. Urban Roots' mission is centered on using food and farming to transform the lives of young people and nourish the community. Q2 is proud to support this organization as it makes a significant difference in the community.
Volunteers worked at the East Austin farm and participated in various vegetable and herb gardening activities planting 300 basil plants!
---

Q2 and Austin FC are teaming up to make an entrepreneur's dream come true!
Calling all business owners with big *goals*-- the second annual Austin FC Dream Starter competition is underway and now is the time to take your shot at this amazing grant for underrepresented entrepreneurs in Central Texas…
---
Missed the last edition of The Chronicle?
You can view it by clicking here.