Q2 Philanthropy Fund
Q2's mission is to build strong and diverse communities by strengthening their financial institutions.
We have a long and proud history of providing grants to philanthropic organizations in our communities around the world. The Q2 Philanthropy Fund is building on this tradition, making it stronger, more powerful, more accessible and transparent to everyone.

Our grant application process is managed by the Austin Community Foundation (ACF).

Nonprofit organizations that operate in the following geographic areas are welcome to apply: Austin, TX; Cary, NC; Charlotte, NC; Des Moines, IA; Lincoln, NE; Minneapolis, MN; London, UK; Sydney, Australia; and Bangalore, India.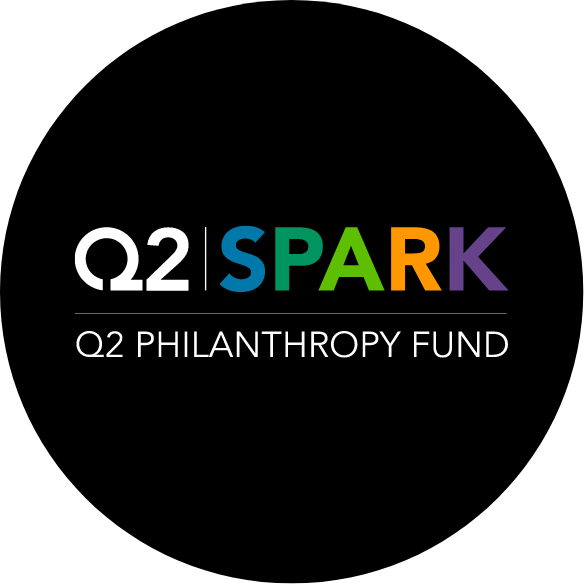 Grant Program Details
In order to be considered eligible to apply for the Q2 Philanthropy Fund, an organization must: have tax-exempt status under Sections 501(c)(3) or 170(b)(1)(a)(vi) of the Internal Revenue Code and units of government, or have a 501(c)(3) Fiscal Sponsor.
For outside of the U.S. grantees, the Foundation partners with a third-party organization to validate the charitable status of the grantee.
The Q2 Philanthropy Fund does not fund grants for capital campaigns, events, religious purposes, endowments or legislative/political/lobbying efforts.
Each year, we receive more grant requests than we can fund. ACF staff will notify you of decisions made regarding your grant request during the above timeframe.
Successful grant applicants will receive an award letter and contract through email. The grant will be disbursed by ACF upon receipt of the signed contract.
Application Tips:
We're focused on supporting expert organizations that know how to create meaningful impact in the community. When filling out a grant application, keep these four key questions in mind:
What is the story
Tell us who you are, why you exist, and what need you are addressing in the community in which you serve.
What is the impact you're trying to make; how will you know when you get there and how do you measure results?
Tell us what is meaningful to you as an organization.
How can Q2 get involved?
While volunteering is not essential for receiving a grant, we know giving our Q2 people an opportunity to engage with your mission will help build connections and help to foster longer-term partnerships. Please share with us any options to get involved, including group volunteering, skills-based volunteering, board service, etc.
How are you approaching Diversity, Equity and Inclusion in your programs?
We'll ask questions about how your programs support underrepresented communities.