Win and grow more commercial business.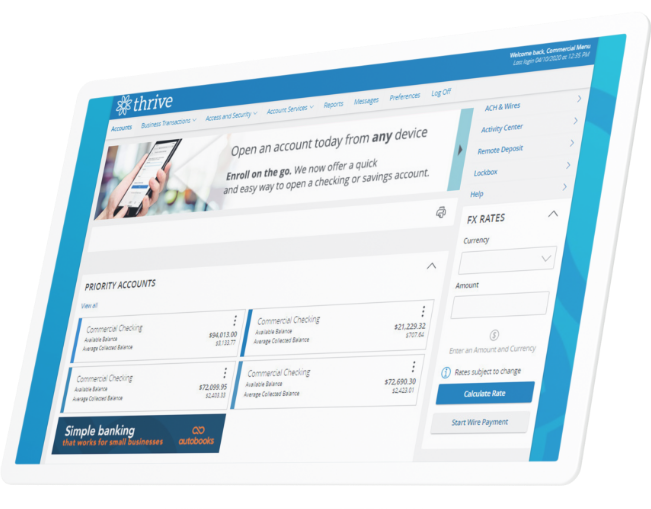 Onboard and develop lucrative commercial banking relationships with personalized, data-rich experiences.
The approach you take during initial contact with prospects is crucial. Your commercial banking teams must assess needs, tailor services, and present proposals—all in a timely and relevant manner. Once a prospect becomes a customer, your onboarding, support, and repeat-buying experiences need to reinforce and strengthen your relationships with these lucrative account holders.
With the right partner, you can do this.
Here's how.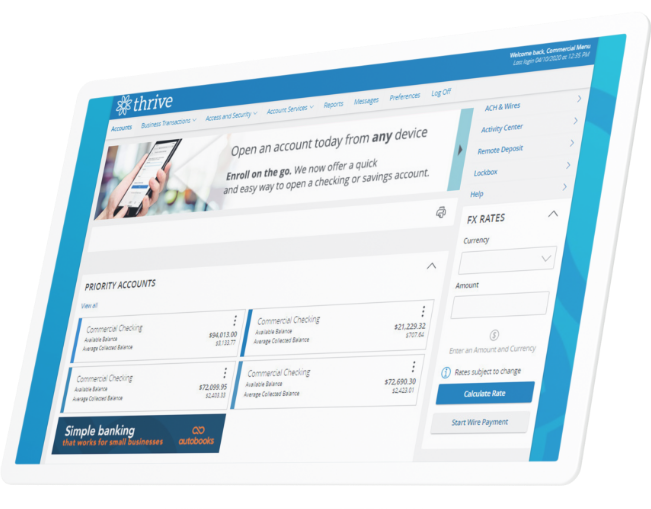 SMART SOLUTIONS FOR STRONGER RELATIONSHIPS

Deliver exceptional experiences.
Traditional commercial banking solutions evolved with little attention to user experiences—making it difficult to use the digital channel to build relationships. Users expect more these days, so be sure you're able to deliver on their changing expectations.
Faster delivery of services
At many FIs today, the consultative sales approach used by your skilled commercial sales team isn't supported by the inflexible services and antiquated technology of the digital offering. Q2 solves this problem by delivering solutions that enhance the entire commercial customer acquisition process—from sales referrals, incentives, and tailored proposals and pricing to client-tailored, integrated sales demo experiences.
Streamlined onboarding and cross-sales
Treasury management onboarding is the first true impression you make on your commercial clients, but today's disjointed, manual processes typically leave account holders frustrated. The same is true for repeat buyers dealing with slow, redundant workflows. Q2 addresses these problems with streamlined, data-informed experiences for setup and cross-sales, reducing time to value from weeks or months to hours.
PROVIDE THE FEATURES THEY NEED
360° view

of commercial relationships
Level up your relationship with commercial account holders by reducing the friction in your interactions and customizing your offerings to meet their unique needs.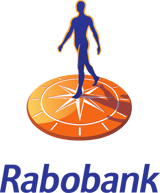 Listen to the data.
Put your data to work with an intelligent targeting and messaging platform. Our machine learning technology can mean the difference between blindly marketing to account holders and offering them the content and services they really need when they need them.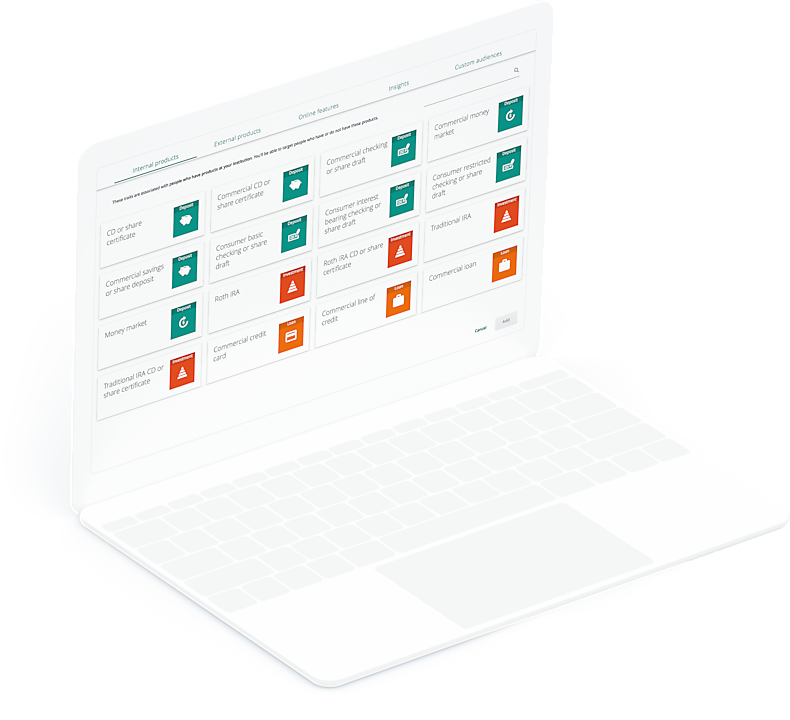 Price loans with machine-learning recommendations
Increase the value of your loan portfolio by incorporating PrecisionLender™'s automated suggestions during the pricing stage. By drawing insights from thousands of data points, our machine-learning algorithm improves the effectiveness of your lenders and the efficiency of each opportunity.
BUT THIS IS JUST THE BEGINNING
Sales & Relationship Management is just one piece of a comprehensive commercial solution set. Effectively serve account holders and transform their lives with our other commercial solution set.
Build better borrower relationships.
Give them the ability to land a game-changing contract, grow their team, or expand into new markets.
Give them less to worry about.
Give your clients all they need to stay secure, compliant, and able to focus on running their businesses with confidence.
Be their business partner.
A comprehensive, integrated suite of capabilities that can be tailored to fit your clients' unique requirements and priorities.
Deliver and manage deals in real time.
When they ask, deliver. Don't lose equipment leasing deals by making clients wait for you to crunch numbers at your desk. Set a new standard with a modular solution that manages the entire lease lifecycle simply and efficiently.
Businesses need you now more than ever.
Help them navigate the changes happening all around them—and those that aren't yet on their radar. They need you to be an agent of change.
You can't do it alone—but you won't be.
Let's do this.
Or call 1-833-444-3469