We're as passionate about our people as we are about our mission
Discover what makes Q2 a different kind of company
I am Q2
Q2 is a unique and different kind of company. Check out the video to learn more about what motivates Q2 employees to be a part of a mission-driven company that focuses on building strong and diverse communities.
Q2 MISSION
To build strong and diverse communities by strengthening their financial institutions
Q2's 10 Guiding Principles
Founder Hank Seale established Q2 on ten guiding principles that influence the work we do (and how we do it).

1. Do unto others as you would have them do unto you
2. Say what you do and do what you say
3. Success is 1% inspiration and 99% perspiration
4. Change is good
5. Integrity is doing the right thing when no one is looking
6. Communicate! If you don't know, ask. If you don't agree, say so
7. When in doubt, the customer is always right
8. Watch the pennies and the dollars will take care of themselves
9. The devil (or angel) is in the details
10. Hard work gets noticed. Results get rewarded
Honored to be recognized as an industry leader and a great place to work

U.S. 100 Best Large Places to Work, Austin's 100 Best Places to Work, Austin's 100 Best Large Places to Work

Winner of the Top Workplaces USA award, 2022-2023

Named a Mother-Friendly Worksite

Voted one of Austin-American Statesman's Top Workplaces, 2011-2022
Diverse teams dedicated to one mission
We're a technology company, but success takes much more than technical prowess. Discover the various teams that power Q2.
Q2 Global Benefits
As a global organization, we are committed to supporting all our team members and their families worldwide. Excellent healthcare is just the start. We offer a variety of benefits designed to enhance and improve our employees' physical health, mental well-being, career growth and more. Explore our generous benefits for
US
and
India
employees.

Generous Retirement Benefit Plans

Career Development Programs

Flexible Paid Time Off

Lifestyle Spending Accounts

Family Planning Benefits

Hybrid and Remote Work Opportunities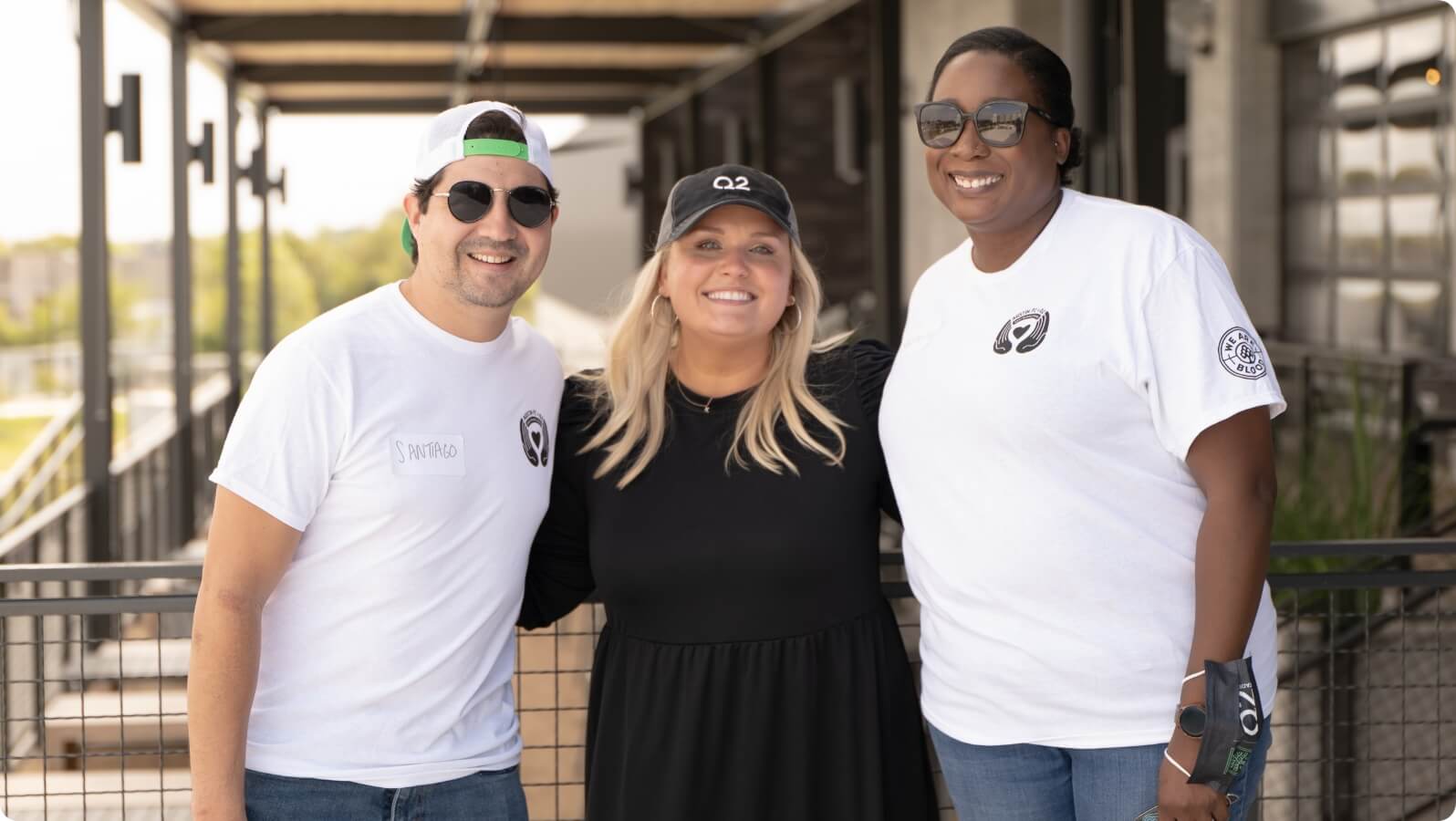 Award-Winning Culture
More than anything, Q2's culture is fueled by our mission to build strong and diverse communities by strengthening the financial institutions that serve them. Our efforts to build solutions that support our communities is just one way to realize our mission. Additionally, our teams give their time, talent and resources to the causes that matter most to them. Q2's award-winning culture is built on relationships – in our company and in the communities where we live and serve. At Q2, you'll find a culture that is collaborative, inclusive, kind and fun, and grounded by ten Guiding Principles.
Community Partners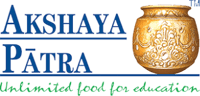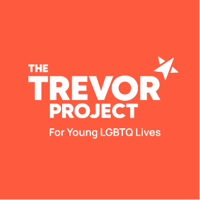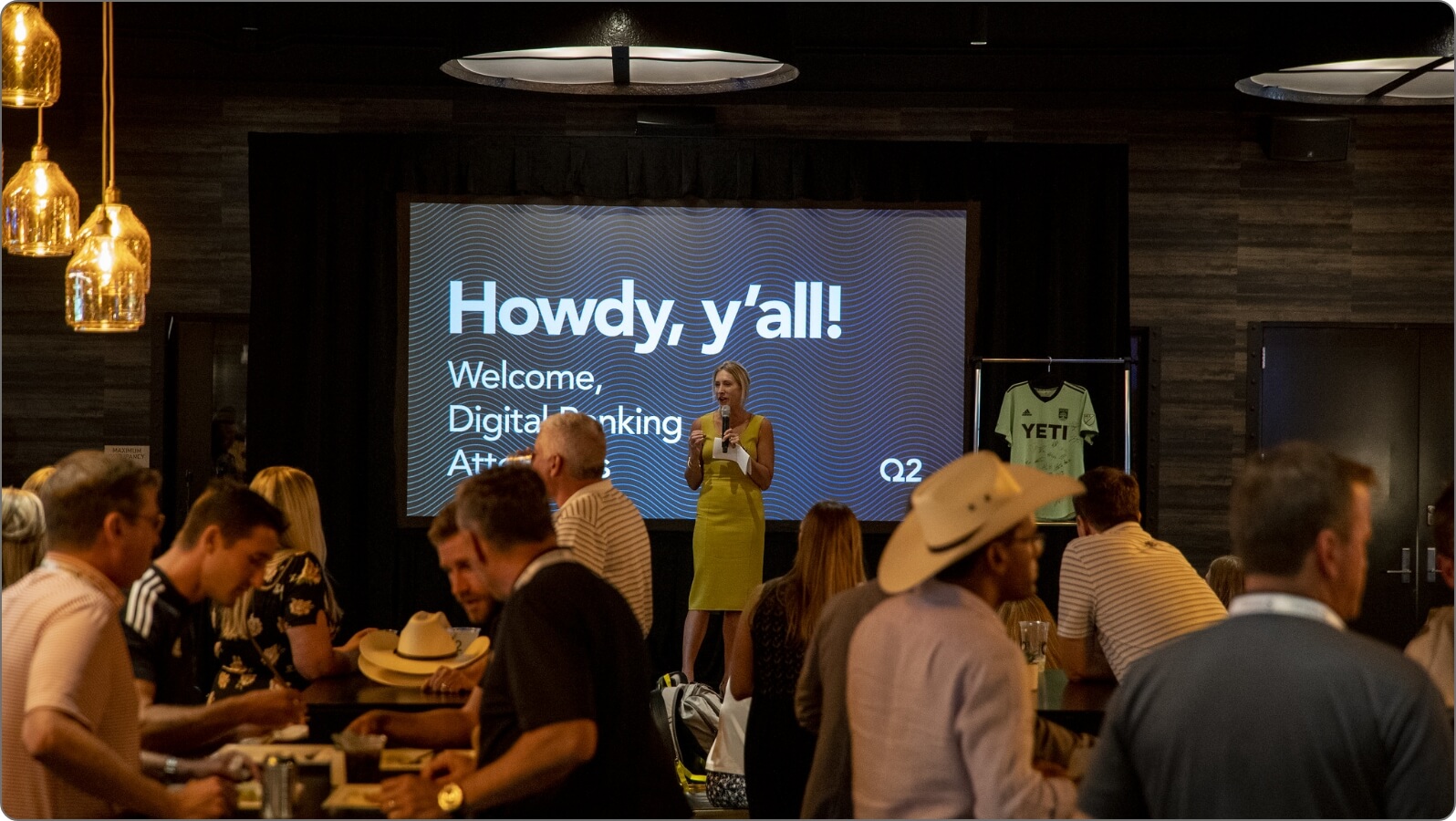 Find your place, follow your passion
It takes more than technical expertise to build an excellent tech company. Across the globe, team members with an array of professional skills bring their fresh perspectives and deep experience to the teams on which they work.
Take a look at our current openings and discover opportunities to be a part of our growing, global team.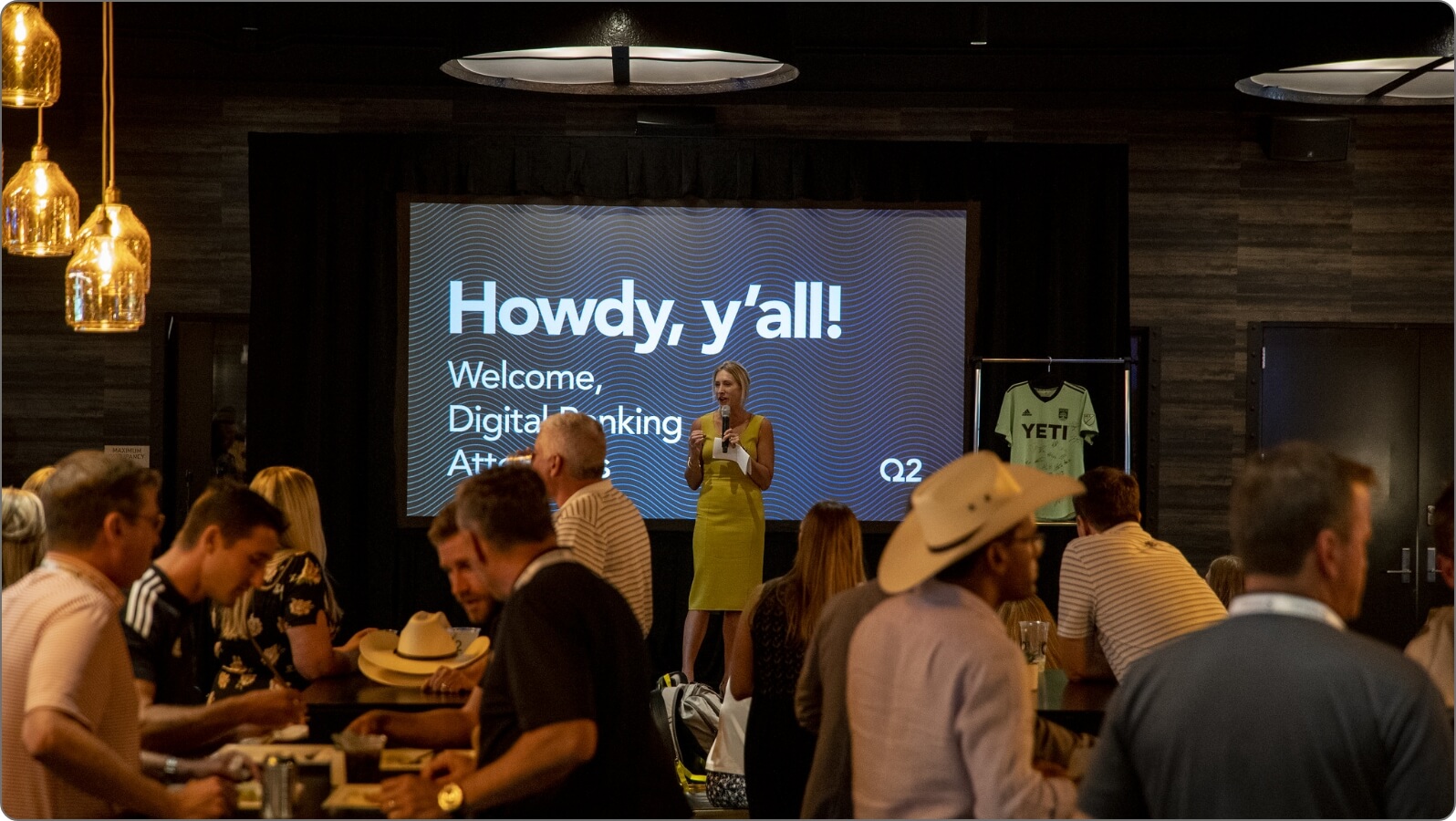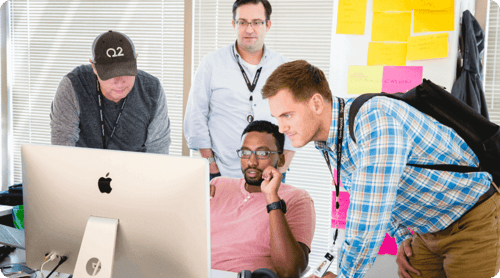 Engineering
Our technology enables financial institutions to meet the financial services needs of people and communities around the globe. Our Engineering teams innovate, develop and build technology to help serve the needs of their customers and members today and in the future. In short, our engineers are helping to build strong and diverse communities.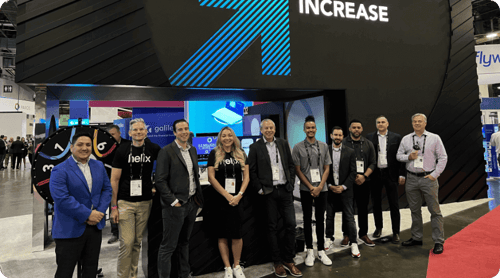 Sales
Our Sales team is the growth engine of Q2. We serve as trusted advisors to our customers in the fintech space, helping them provide superior technologies and solutions that best serve the financial needs of their end users.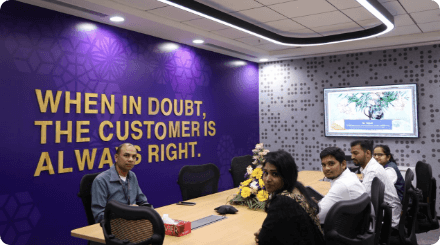 Services
Q2's services professionals help our customers benefit from Q2 solutions to tackle some of their most complex challenges. We pride ourselves in delivering the very best to our customers so they can innovate and stay on the leading edge of technology.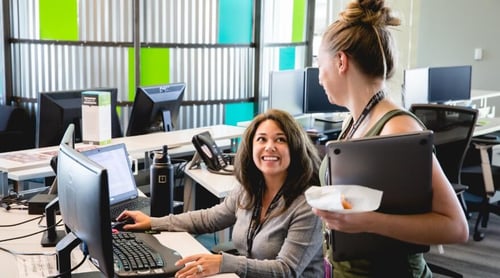 Customer Support
Q2's Customer Support team brings the full power of Q2's expertise to our customers. We accelerate the adoption of Q2 products and solutions by offering world-class service and expertise. Our customers' commitment to serving their end users inspires and motivates us to deliver on our promise to build strong and diverse communities.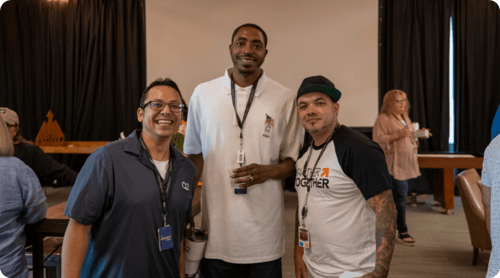 People
Our People team (all Human Resources functions + global real estate/facilities) ensures the business has the right workforce strategy and capabilities to achieve its mission. Our efforts help bring Q2's ten guiding principles to life, offering great opportunities for team members to grow their careers in a fulfilling culture.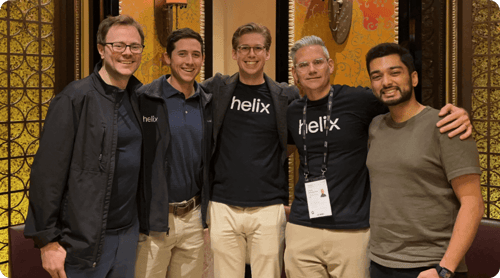 Helix by Q2
Helix, Q2's banking-as-a-service platform, aims to make finance human by offering diverse, personalized embedded finance options tailored for the individual, bringing empathy to the financial system and offering fair and accessible financial services. This emerging market is at the center of financial innovation, and Helix is leading the charge.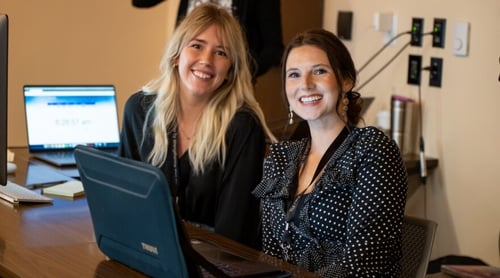 Marketing
Our Marketing team helps amplify Q2's brand promise and value of our products and services. We help promote and communicate the benefits of Q2's industry-leading and innovative fintech products and services to meet the current and future needs of our customers and prospects.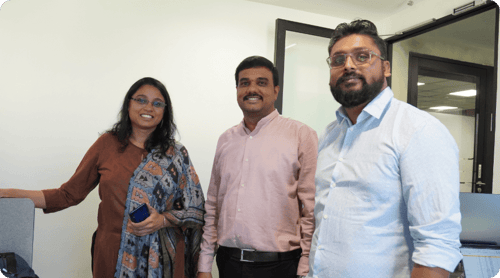 Global Technology Operations
Q2's Global Technology Operations (GTO) Team is responsible for the Availability, Performance and Quality of the Q2 Services delivered to customers and their end users. The team oversees Q2's award winning security and compliance while partnering with our customers in using cool, leading-edge technologies to solve hard problems.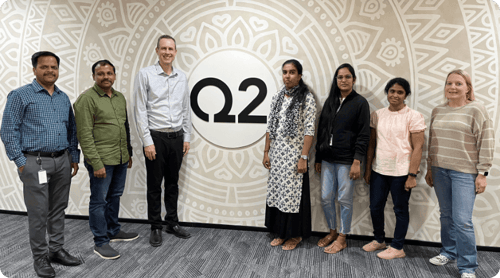 Finance
The Finance team links Q2's mission and strategy to execution, transforming them into a long-range plan with annual operating budgets. While numbers are fun, business partnership is at the heart of what we do. Working alongside all other Q2 teams, we provide robust analysis, insightful interpretation, and actionable recommendations that power decisions and drive value.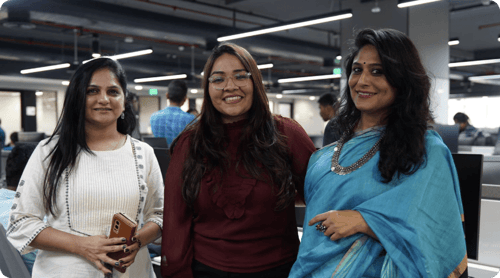 Legal
The Q2 Legal team is ethical, fast-paced, and professional and provides pragmatic, business-savvy legal solutions to empower Q2's various operational functions to meet their goals in a timely, effective, and compliant manner.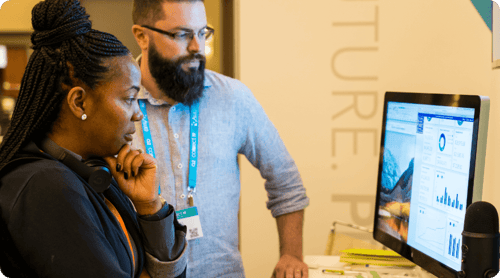 Product
Q2's Product team designs innovative solutions that transform the ways in which financial institutions engage with their customers. Our banking services are used by top US banks and credit unions, and nearly 20 million people around the world.
Join our global team
What we do takes a wide range of talent, expertise, and experience. Whatever your calling, Q2 might have the perfect opportunity. Check out our current openings.
Looking for a mission-driven company?