A new digital standard in equipment leasing.
Grow your business, boost margins, and better serve customers with a configurable, cloud-based leasing system.
Everything has changed, leasing included. Savvy lessees expect simple, quick, and connected digital experiences without unnecessary hurdles or wait times. Seize the opportunity to level-up your lessee experiences while reducing costs and increasing revenue.
You can do all of this and more.
Here's how.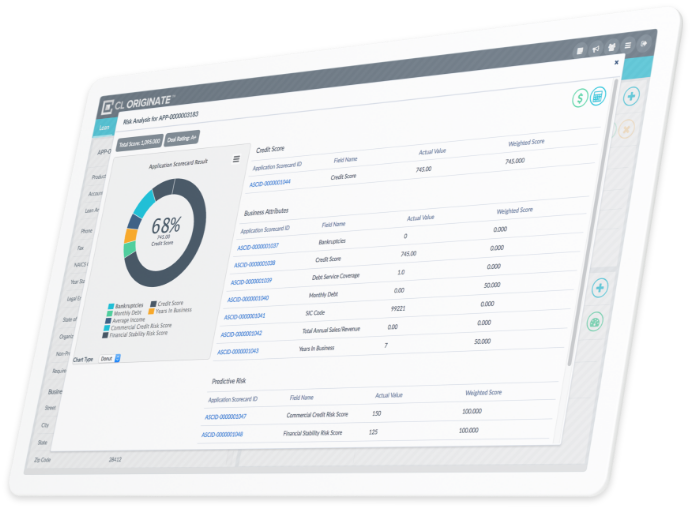 NIMBLE, CLOUD-BASED SOLUTIONS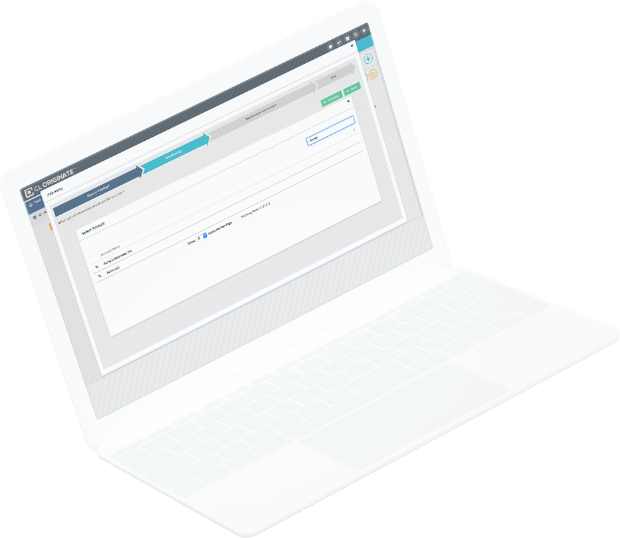 Simplify everything.
Nimble, configurable cloud technology makes it easy to interact with customers at every stage in the life cycle of their lease. You'll be able to streamline processes, react to customer needs quickly, and scale your leasing businesses simply.
Understand your clients
A seamless, integrated, and end-to-end leasing process makes it easy to keep customers in the loop as you manage their leases. You'll be able to join the dots and eliminate silos, understand your clients better, and improve customer experiences.
Achieve greater efficiency, boost margins, and mitigate risk
Automated workflows and configurable infrastructure ensure operations are streamlined. With powerful lease origination and servicing modules, you'll be able to move away from manual processes and spreadsheets to more effectively manage leases and reduce risk.
PROVIDE THE FEATURES THEY NEED
Cloud-based

and Salesforce-native
An end-to-end feature set creates consistent, positive experiences and makes it easy to serve and scale your customer base.
Easily oversee large-scale leasing operations with a cloud-based, automated lease management solution.

CL CollectionsMaximize revenue with automated, agile, cloud-based collection processes.

PRODUCT OVERVIEW

Increase productivity and lower origination costs with auto-decisioning and compliance checklists.

MULTIPLE LAYERS OF FRAUD PROTECTION
Origination made easy
Our leasing solution can be integrated with either your existing origination platform or our in-house origination and underwriting platform. With our solution, you'll be able to set up online leasing portals and automate origination by gathering decisioning data from multiple sources and automatically generating contracts for e-signatures.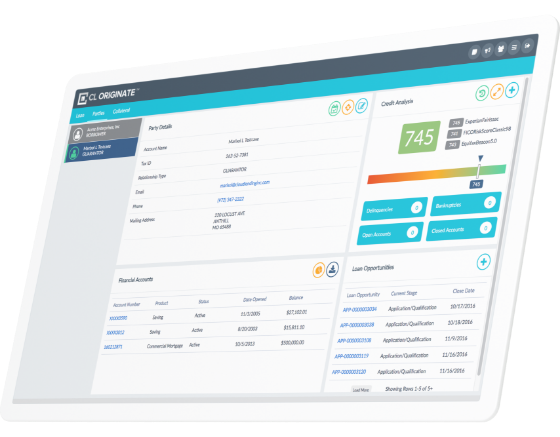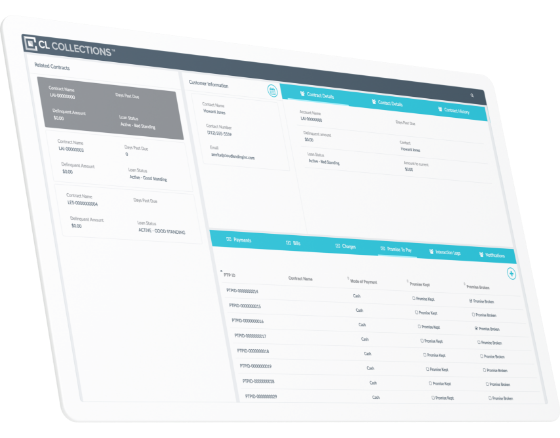 Integrate collections
Our modular approach to leasing and lending lets you plug into our agile collections solution, creating a seamless integration between collections and the rest of your leasing workflow. You'll be able to simply define and automate your collections process, ensure your compliance team adheres to regulations, and provide a consistent lessee experience from start to finish.
BUT THIS IS JUST THE BEGINNING
Equipment Leasing is just one piece of a comprehensive commercial solution set. Effectively serve account holders and transform their lives with our other commercial solution set.
Build better borrower relationships.
Give them the ability to land a game-changing contract, grow their team, or expand into new markets.
Give them less to worry about.
Give your clients all they need to stay secure, compliant, and able to focus on running their businesses with confidence.
Be their business partner.
A comprehensive, integrated suite of capabilities that can be tailored to fit your clients' unique requirements and priorities.
Deliver real value.
Businesses understand value—they're built on it. And they expect you to prove yours. What can you do for your clients that no one else can do? By turning your commercial bankers into relationship managers with a full suite of solutions to support your clients, you can deliver real value and build stronger, more profitable relationships.
Businesses need you now more than ever.
Help them navigate the changes happening all around them—and those that aren't yet on their radar. They need you to be an agent of change.
You can't do it alone—but you won't be.
Let's do this.
Or call 1-833-444-3469