Grow your financial institution by winning commercial clients
A single, user-friendly system for ACH and check positive pay.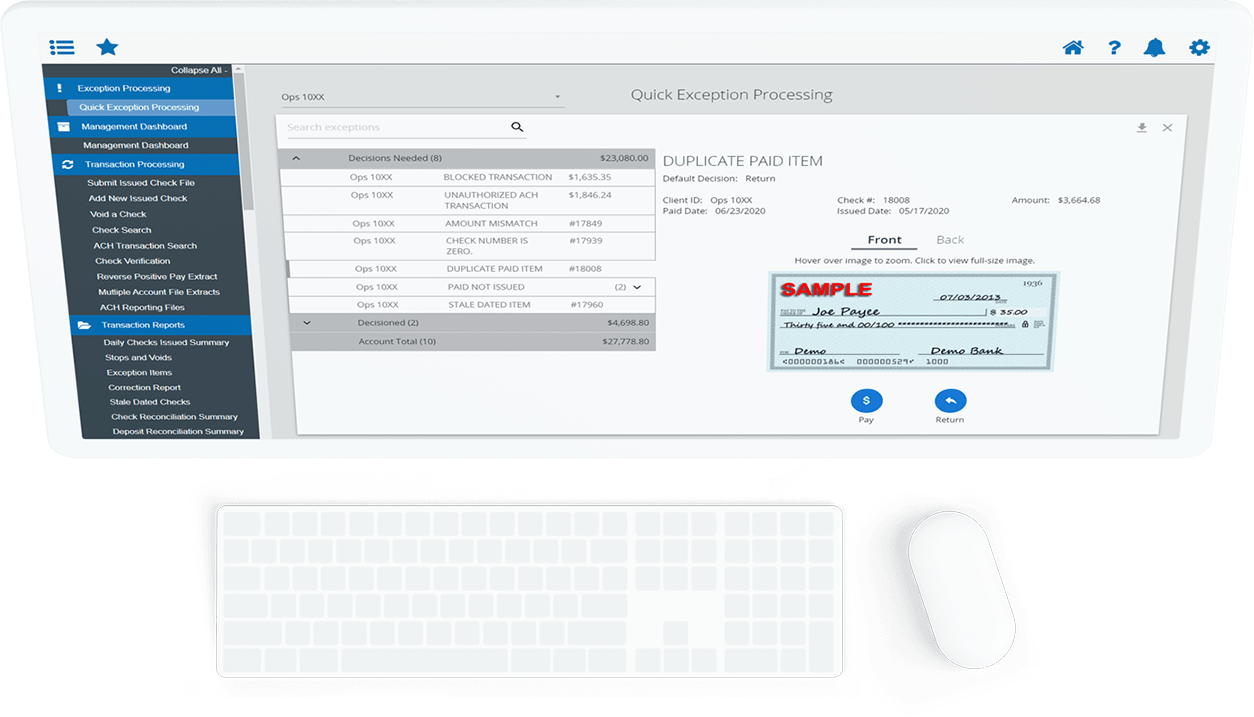 Protect commercial clients without massive costs.
By upgrading your fraud and risk management technology, your financial institution can offer services that commercial clients consider "must-haves," such as positive pay. Centrix Exact/TMSTM replaces the inefficient, manual processes of traditional systems with cutting-edge automation and a streamlined user experience.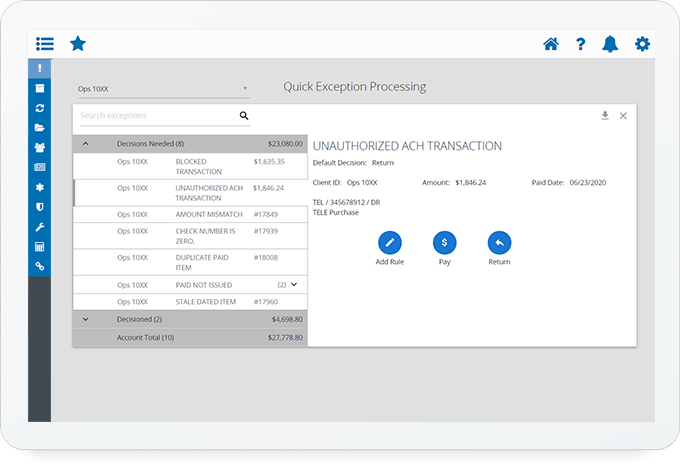 WIN COMMERCIAL CLIENTS
Automating as many processes as possible allows you to provide businesses the same services as large banks, but at a lower cost.
MAXIMIZE BACK-OFFICE PRODUCTIVITY
Financial institutions often don't offer commercial products because of the apparent burden on their back office. In fact, upgrading back-office technology can improve productivity by more than 50%!
IMPLEMENT WITH EASE
Exact/TMS coexists with your legacy technology. Neither you nor your clients will have to do additional work while transitioning systems.

Combined ACH and check positive pay

Exact/TMS provides a comprehensive suite of positive pay solutions, including automated processing of issued check files, which allows you to easily manage large numbers of commercial clients.

Automated systems

Exception management, ACH returns, daily positive pay extract file creation, and more—all automated to increase your bandwidth.

Full account reconciliation

Includes check and deposit reconciliation to meet the needs of any-sized corporate client.