Get a holistic view of commercial risk
Simplify ACH file monitoring and make risk reporting faster, easier, and more comprehensive.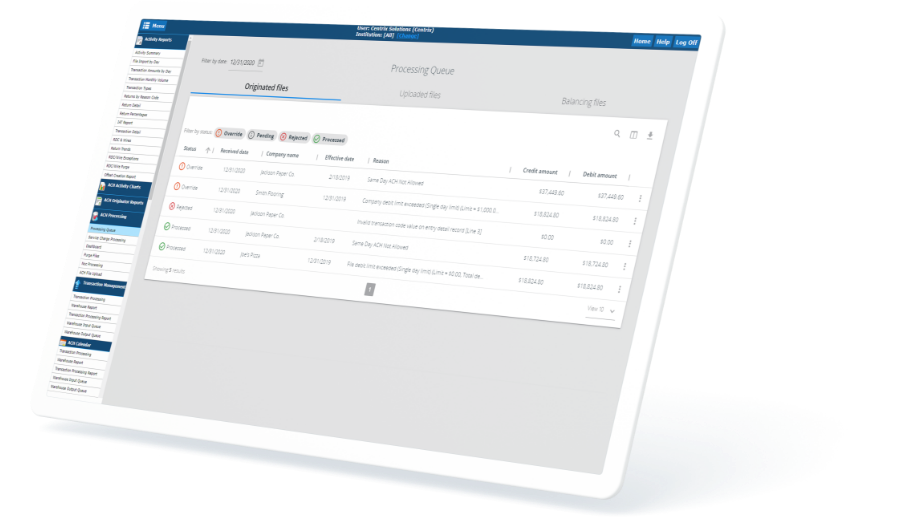 Automated, scalable risk management is a must-have.
Our Payments I.Q. System (PIQS) streamlines customer risk assessments by consolidating payment-related data from multiple transaction channels into a single view. You can reduce risk and eliminate manual processes, generating comprehensive risk reviews in a fraction of the time.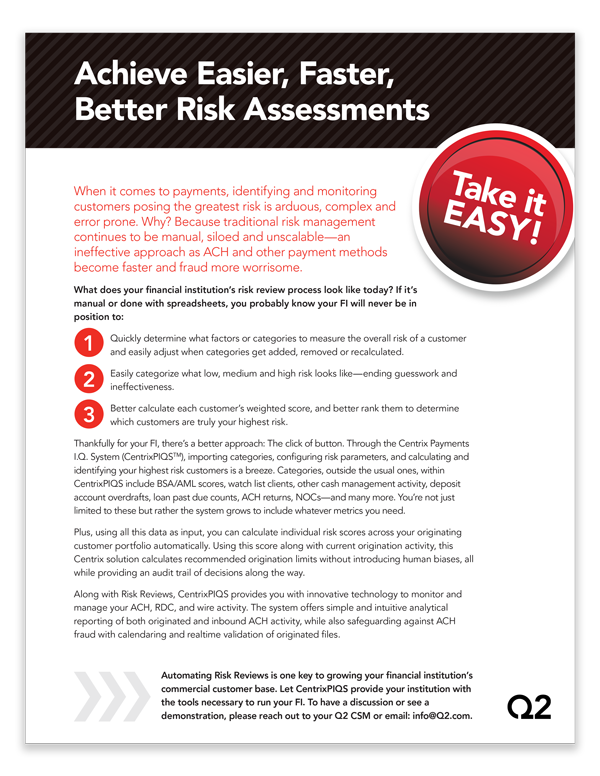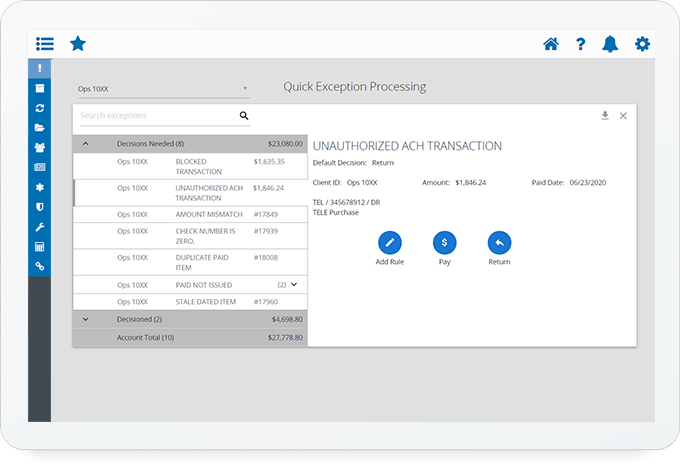 ASSESS RISK QUICKLY AND EASILY
PIQS offers a Risk Review Worksheet that automatically integrates all ACH activity from the PIQS data warehouse. These worksheets can be generated on-demand or on a predetermined schedule; they provide easy documentation, streamlined workflows, and help make risk reviews quick and painless.
GET A 360° VIEW
PIQS pulls data together from a wide range of sources—including non-ACH data like account balances, remote deposits, wires, and more—to present you with a holistic 360° view of the risk posed by your commercial relationships.
STREAMLINE COMPLIANCE
PIQS manages both inbound and outbound ACH activity, making it easy to adhere to regulators' requirements. Reports can be automatically exported to Excel and flexible filters allow analysis of the entire institution, a specific customer (or group of customers), or a specific transaction type.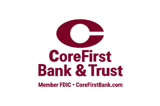 RISK REPORTING

PIQS provides a user-friendly ACH reporting platform that encompasses both inbound and outbound ACH activity and enables you to easily adhere to the ACH reporting requirements defined by regulators and NACHA.

TRANSACTION VALIDATION

PIQS monitors and validates all ACH origination activity—whether submitted through online banking or an alternate channel like an FTP server—with a robust and highly customizable validation rules engine.

CUSTOMIZABLE FUNCTIONALITY

PIQS lets you customize functionality to accommodate a variety of processing environments. The management console offers a continuous window into ACH activity, while alerts can be configured to notify users of results, events, or questionable activity.