Promote your products to the account holders most likely to buy.
Leverage the power of your online banking data—no technical ability required.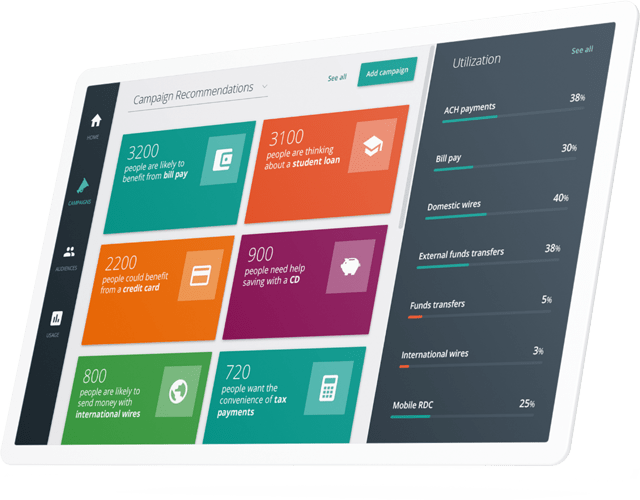 Get the right message to the right account holder at the right time.
Using millions of data points from online banking transactions, Q2 SMART™ identifies behaviors that suggest interest in particular products. You can use these suggestions to build out and manage targeted marketing campaigns—all within a single, easy-to-use platform.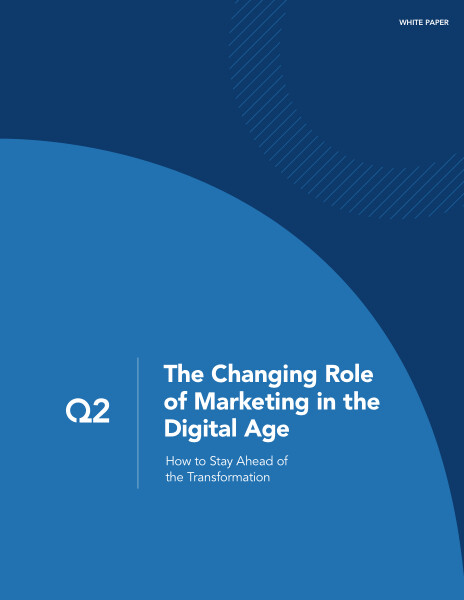 Efficient campaign management

Oversee multiple campaigns at once with our intuitive reporting dashboard, which tracks engagement, feature usage, product adoption, and more.

Message with extreme precision

Crafting an effective message is only possible if you know who's listening. Segment, export, or promote to granular audience groups in minutes.

Trustworthy, data-driven targeting

When machines interpret the data, human bias can't influence the results. Double-down on what works and stop what doesn't.
HOW IT WORKS
The Q2 SMART recommendation engine.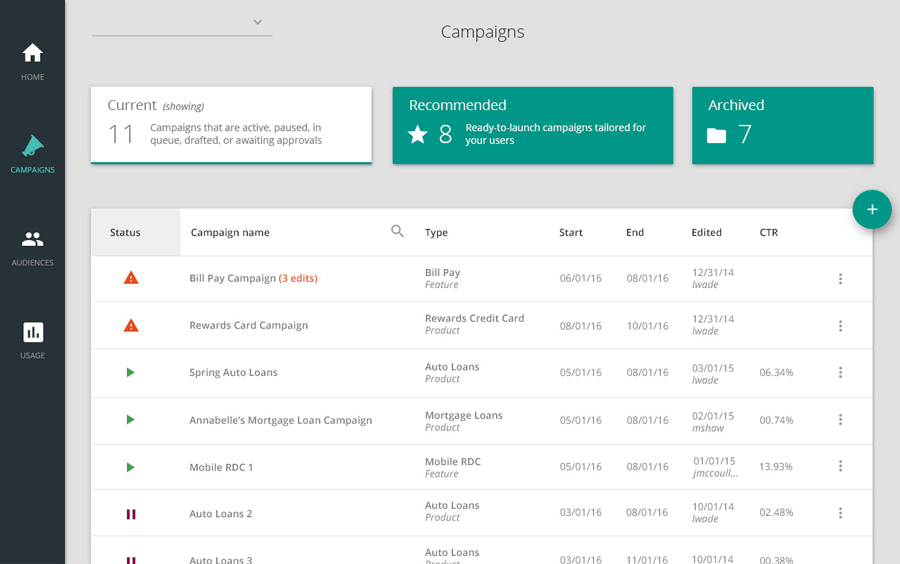 Let SMART analyze relevant banking data and make suggestions so you can focus on providing a great customer experience.
Behavioral targeting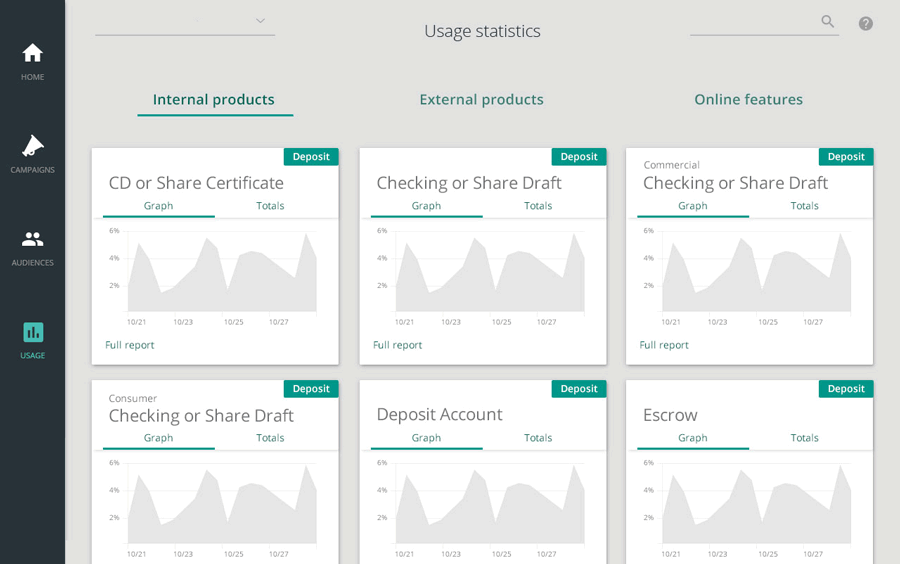 Uncover and target real customer needs with sophisticated human behavioral models. Target audiences based on your internal products or specific behaviors within online banking.
Customer-requested features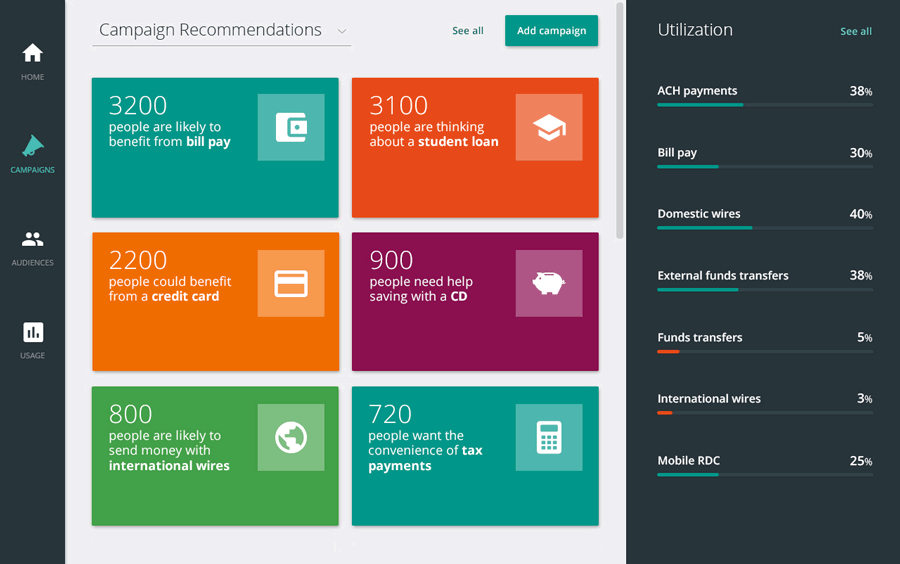 We want our customers to help guide our products. Features like exporting audiences, importing outside data, and interactive tutorials all originated from customer suggestions.