Leveraging the Power of Data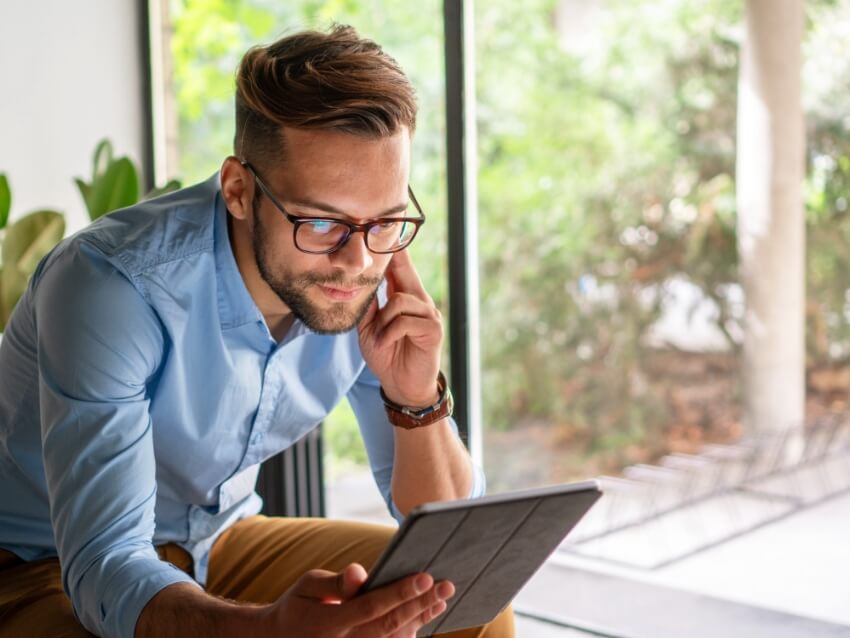 UNIFY enhances the member experience with data analytics.

About UNIFY Financial Credit Union
Headquarters

Torrance, California

Assets Under Management

$3 billion

Solutions

Q2 Discover and Q2 SMART
Challenge
UNIFY Financial Credit Union (UNIFY) sought to gain better visibility into members' user experience
The trend toward digital banking has only grown since the start of the COVID-19 pandemic. UNIFY wanted to deepen relationships with its members in the face of decreasing personal interactions.
Solution
Leveraging the Power of Data
These solutions provide rich data to enable UNIFY to better understand exactly how members navigate their digital banking tools and services as well as foreseeing – and addressing – member needs before they even arise. Q2 Discover works in tandem with Q2 SMART to tailor marketing messages about new services or updates with a specific list of members who would likely use the service. In short, the credit union can offer the right product to the right people at the right time.
Results
Adopting Q2 Discover and Q2 SMART provided quick, meaningful results, including:
Reduced time spent from several days to less than 10 minutes to deploy customized in-app banners to answer common questions or help navigate users to a separate page
35% conversion rate to eStatements within the first 60 days, with enrollments increasing every month
Significantly reduced call center volume, decreasing to almost zero for questions about available versus current balances
More than 18,000 unique member views of current versus available balance (nearly 10% of the total digital banking user base) in the first year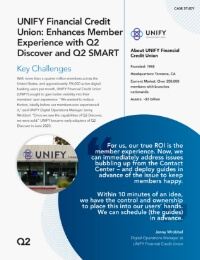 Read the UNIFY Financial Credit Union Case Study
Download Now