Safeguard critical user data
With a multilayered approach that combines blockchain and machine learning technologies.
The most advanced data protection
technology on the market
With Q2 Trustview™, you avoid the pitfalls of manual data management
and can provide the level of cybersecurity that your account holders expect.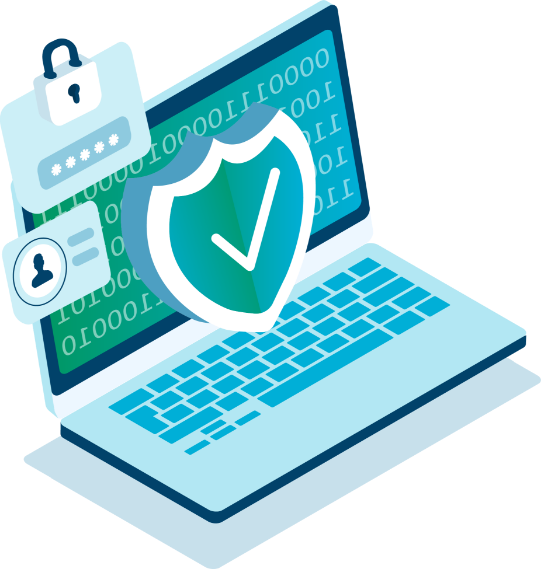 TAMPER-PROOF STORAGE
Invulnerable to bad actors, even at "the last mile" that connects applications to data.
UNIVERSAL ACCESSIBILITY
All stakeholders can see and control the inner data environment—regardless of technical ability—which helps your organization make faster, better decisions.
GREATER ACCOUNT HOLDER TRUST
You can't provide great financial experiences to account holders who question the safety of their data.
Blockchain protection

Storing personal information on a private, low-latency blockchain network makes data-at-rest useless without authorization.

Minimal human touchpoints

People make mistakes, so it's risky for them to interact with complex data networks. TrustView uses machine learning and behavioral analytics to minimize human contact.

Layers of security

By placing multiple steps between would-be attackers and your data, our platform offers protection within and beyond Q2's data centers.